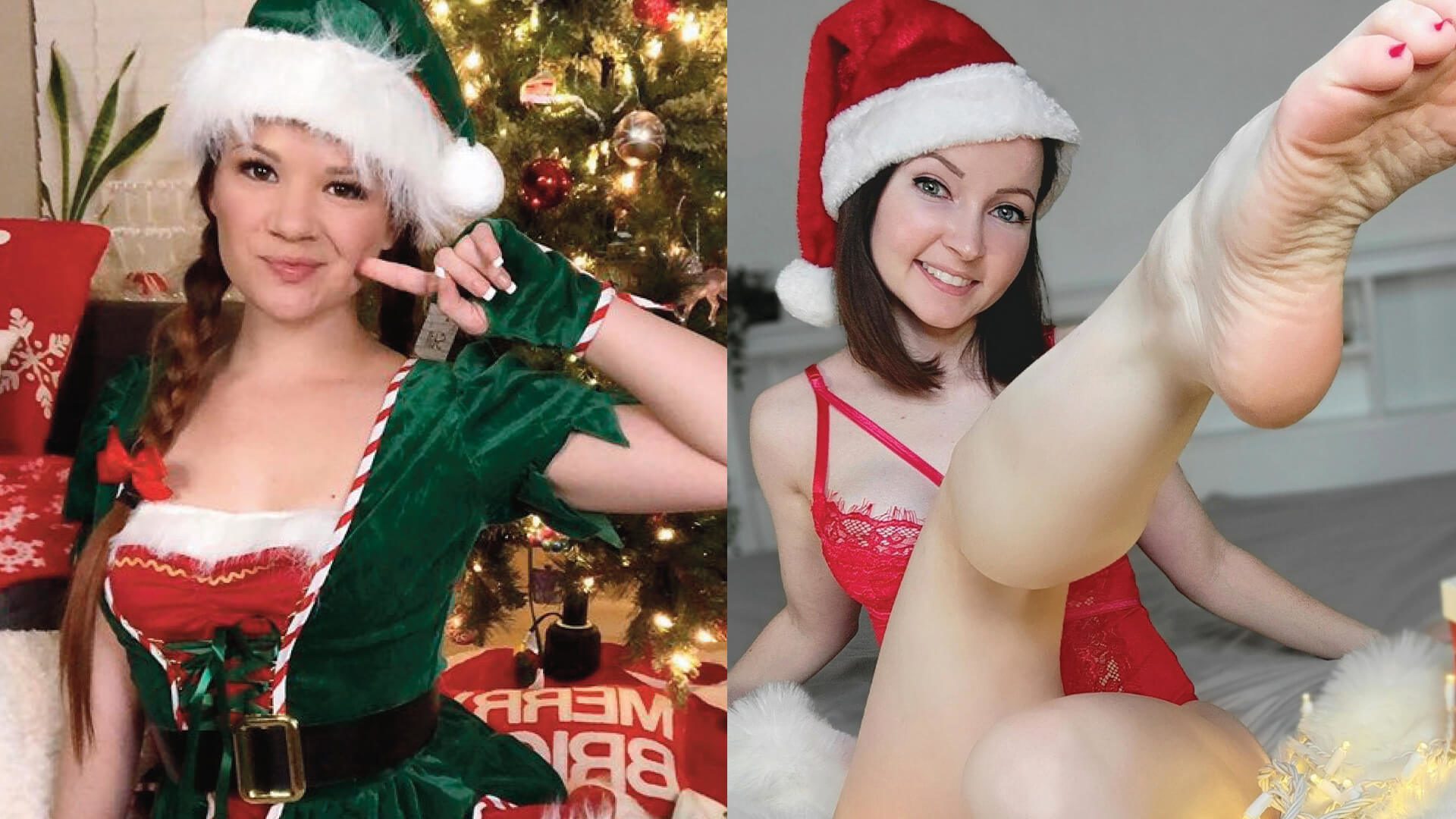 Well, the weather outside is frightful, but the porn is so delightful…
Christmas is a time for family, food, bad sweaters and perhaps most importantly yuletide-themed adult content from all of your favorite creators. So, in the spirit of the season, let's take a moment to recognize the Santa-like generosity of models who work so tirelessly to turn us on and warm our cockles with festive filth.
Naughty elf, Mrs. Claus, sexy Grinch—it's the gift that keeps on giving year after year. And the fan requests! So fun. So romantic. So naughty. HUSTLER caught up with three festive foxes to find out how they do it up for the holidays and why candy cane dildos are the sweetest taboo.