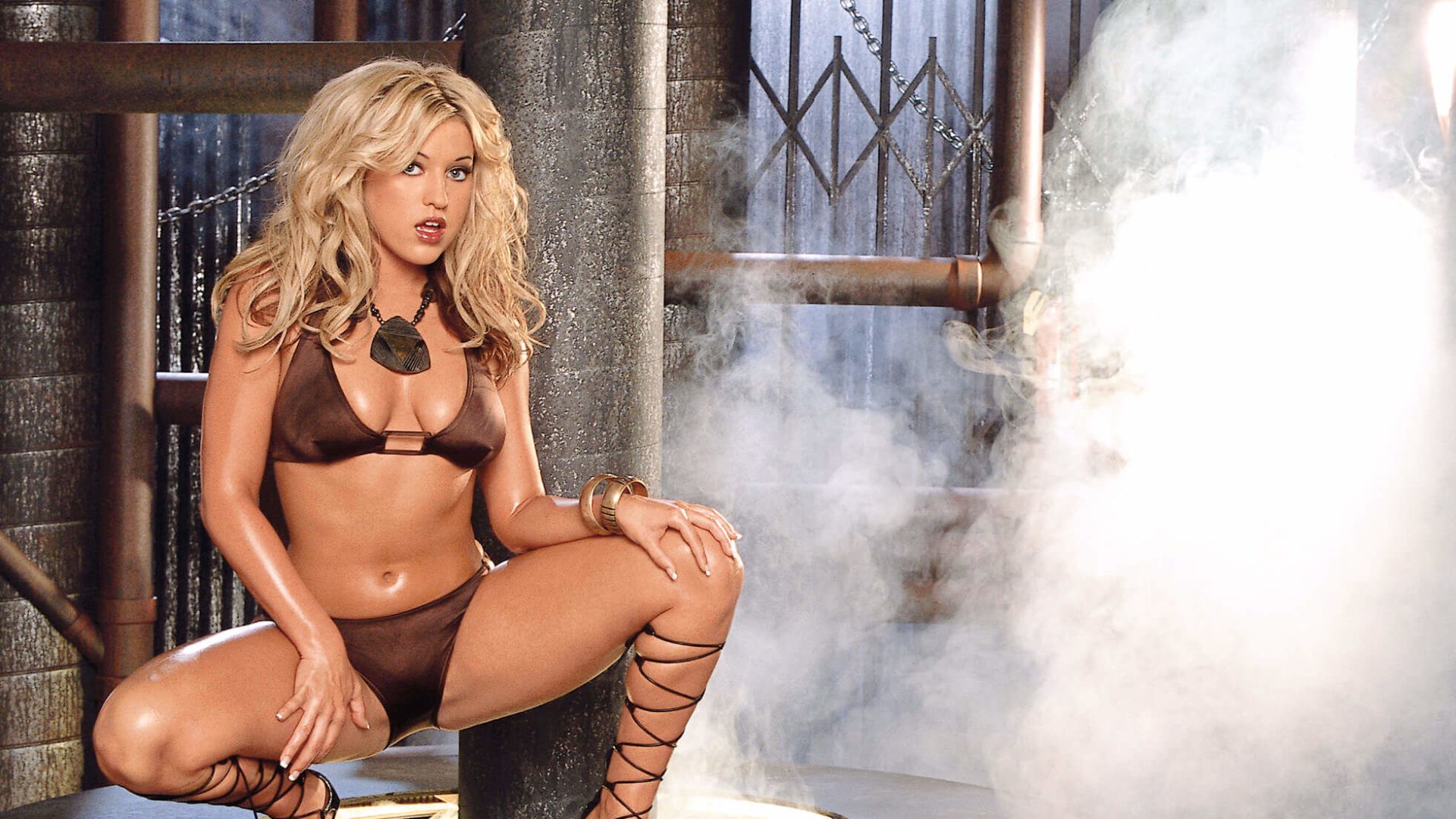 About Memphis Monroe
We love attractive young women who enjoy stripping naked at the drop of a cowboy hat. Like our latest discovery: 20-year-old Ms. Memphis Monroe, who just moved to Tinseltown from Louisville, Kentucky.
"I'm a small-town girl with big-city dreams, I guess," says the 5-foot-6 wishful thinker. "I really want to be famous." The beauty sure knew how to get the ball rolling: posing for HUSTLER, of course. "I've only been here three days," Memphis gushes, "and already I'm getting naked in my first big magazine spread. That's so hot!"
The belle may have left the Bluegrass State behind, but not her penchant for riding. "Whether it's men or horses," she declares, "I know how to ride, and that means me on top. Always."
Memphis hasn't always been this free-wheeling and assertive. "My daddy's a retired preacher back home," she confides, "and I always had to be a good girl. Well, I'm in California now, and my daddy ain't here! So it's okay to be a little bad, right?"
Far be it from us to stop you, Memphis. We wish you every success in achieving your dreams and are so very proud to be your gateway magazine.
HUSTLER Classic December 2005
---