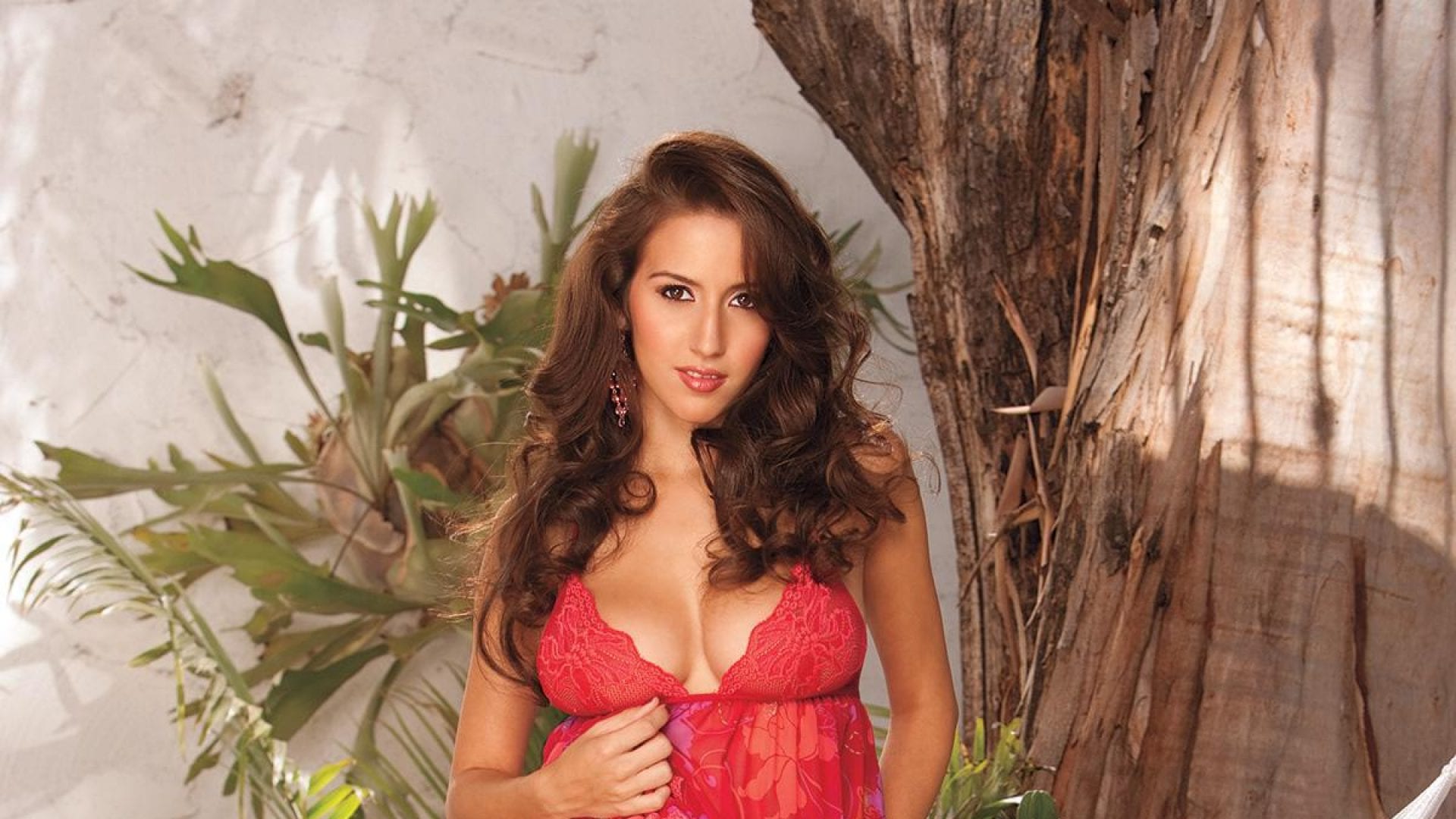 Vital Facts
Hometown

Phoenix, AZ

Age

23

Horoscope

Aries

Height

5' 1"

Weight

90
About April O'Neil
If you know that April O'Neil took her name from a character in Teenage Mutant Ninja Turtles, there's a good chance you haven't moved out of your mother's basement. But don't feel bad: The chesty chiquita from Arizona loves guys like you.
"I've read that geeks are great in bed because they tend to put the girl's needs ahead of their own," April says. "They just try harder. They don't take the experience for granted. I think that's really cool. I would, like, totally date a geek."
But don't go borrowing Mom's station wagon just yet, fellas. April believes there's a hierarchy among nerds. "The IT computer geeks are the rock stars," she explains. "They create social networks and software programs to rule the world—and make millions doing so. Sci-fi geeks are open-minded and imaginative. Gamers are laid-back and good to smoke a J with. The only ones who make me nervous are the mouth breathers because they're just a little too passionate about cosplay [costumed role-playing]. It's like, I don't really wanna fuck General Grievous.
"What about Donatello, the technological genius of TMNT ? "Oh, yeah, I'd totally do him," April replies with a laugh. "You know what they say about turtles: They do it slowly."
---