Politics
Asshole of the Month: Tucker Carlson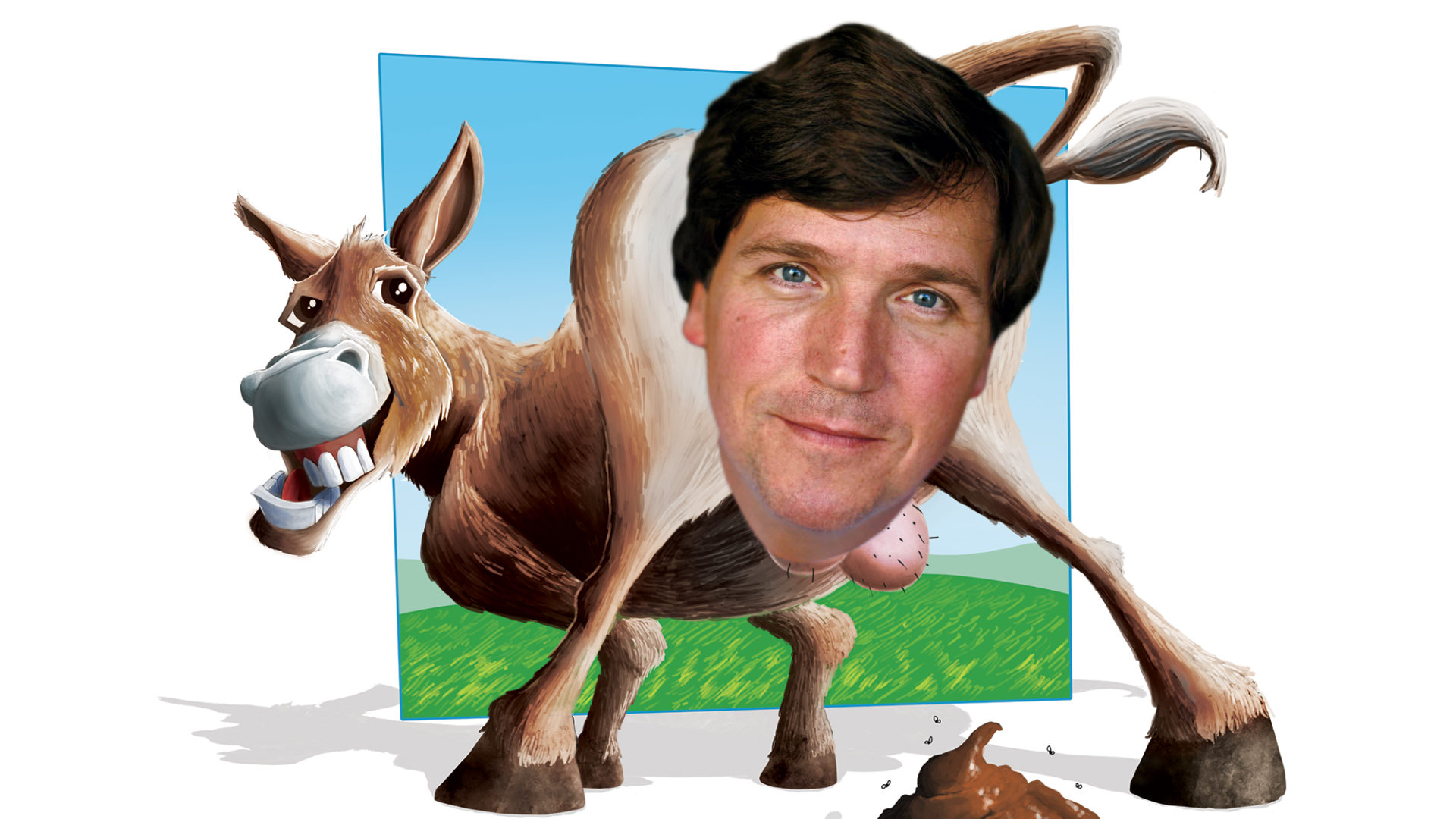 Yes, this month's millionaire turd manufacturer is so blandly semi-idiotic, we had to drink a crate of rubbing alcohol and smoke all granny's meth before we could work up a rage. Nevertheless, we suspect an examination of this particular sphincter might offer a very valuable lesson, namely: How to become a common whore.
Carlson is the mommy's boy of frozen food heiress Patty Swanson. And apparently inspired by this family business, Tucker early on acquired all the charm and substance of a two-for-$5 TV dinner.
He tried for a while to turn his silver-spoon schooling into a real writing career, but what he shat out was mostly editorial filler that made it into print only because his dad, the appropriately named Dick Carlson, was a media bigwig in thick with the Reagan and Bush clans. Eventually Tucker's compulsion to have the world see him give full-blown lip service to the rich and heartless became too powerful. Mealymouthed Tucker sought the slimy embrace of cable TV.
Most commentators cursed to write about Carlson note this as the regrettable point at which a journalist with potential became a two-bit talking head, the veritable squawking epitome of what's become of conservative journalism in America. As a trenchant profile on Salon.com phrased it, Carlson "began his career in the most respectable fashion possible and has spent the ensuing decades gradually lowering himself into the gutter."