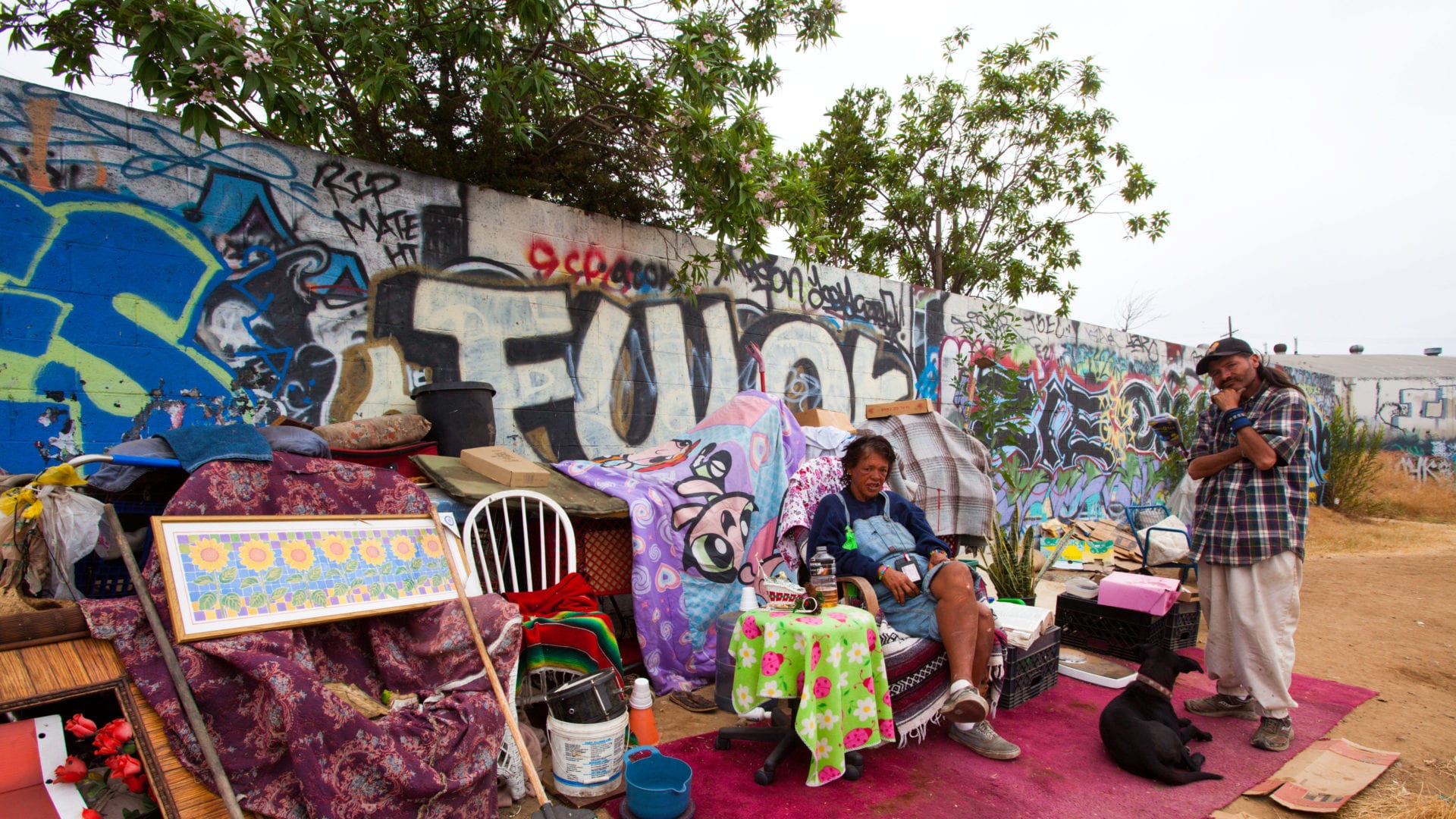 Politicians' mishandling of mental illness is but one reason that so many Americans are living on our city streets.
You don't have to live in California to grasp that America's cities are in the grip of a major crisis. A visit to Los Angeles or San Francisco, blighted by more and more depressing encampments of the wretched poor, evokes images of Calcutta (now Kol kata), India. That city's slums and hordes of street dwellers made it—as journalist Victoria Graham noted in 1985—"the Black Hole of the 20th Century" and "a synonym for urban apocalypse, a city in its death throes." Back then, extreme poverty was thought to be exclusively a Third World problem.
 Not so anymore. By day, San Francisco's Salesforce Tower is the headquarters of a leading internet company, as well as a popular tourist attraction. By night, as the temperature drops and the fog rolls in, the skyscraper's lights serve as a virtual campfire for hundreds of bundled, rejected souls shivering in makeshift cardboard hovels or—if they're among the lucky ones—donated pup tents.
How did this happen not only in some of America's wealthiest cities, but also in towns spread throughout the Heartland? And why is the most powerful nation in history unable to provide the bare minimum of shelter to tens of millions of its own citizens? The answer is, this is not your extreme poverty of old—the natural result of brutal class exploitation as described by classical economists from Adam Smith to Karl Marx.
That description still applies to most U.S. working people who find themselves below the poverty line. They can no longer make ends meet because of the outsourcing of decent manufacturing jobs and Wall Street swindles, which stole their homes at the same time that their economic safety net was shredded. Many newcomers to poverty are hidden from our view, doubling up with more fortunate family members and putting the best face on their plight.