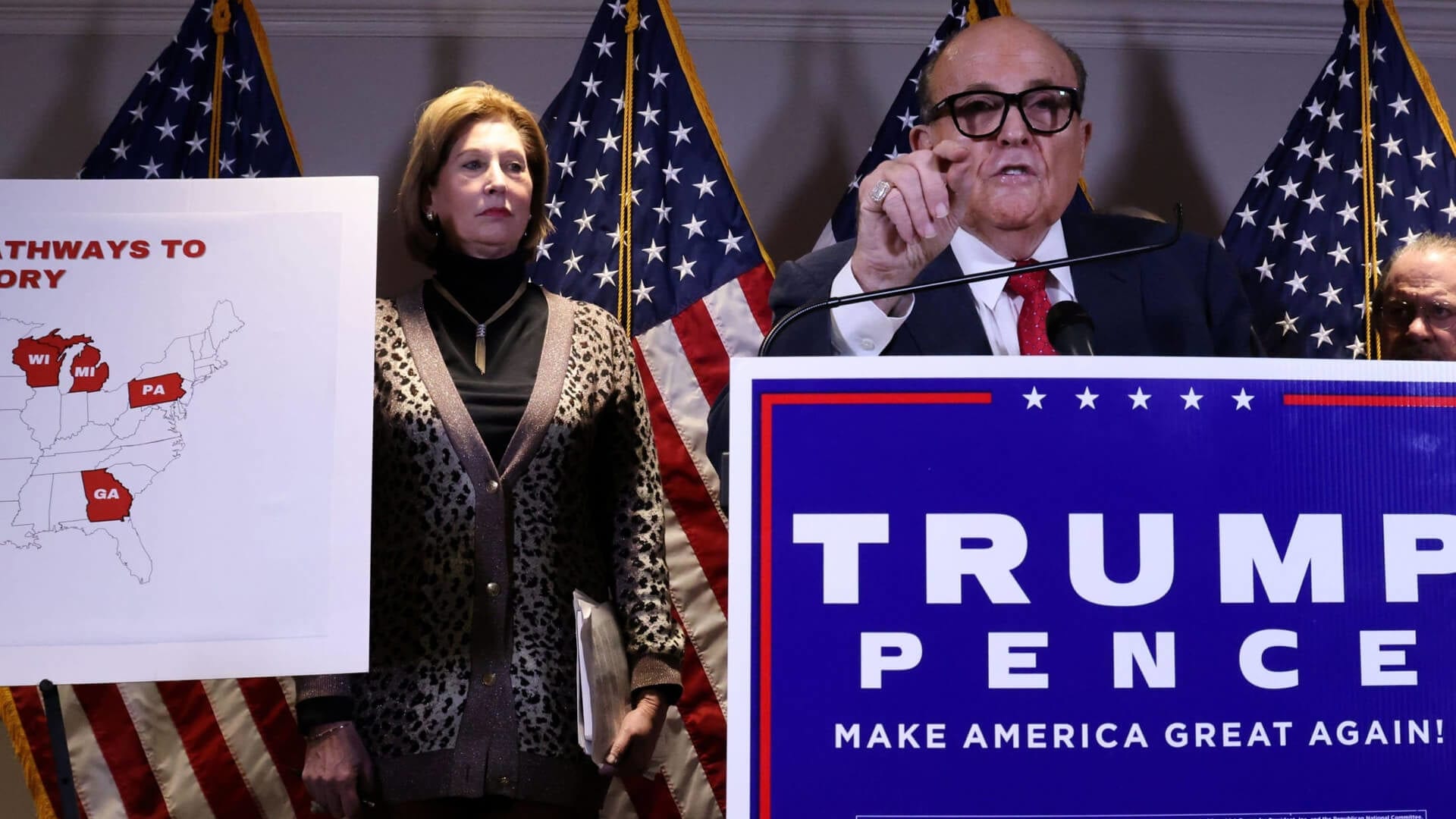 How Team Trump coopted years of my reporting to try to steal the election from Joe Biden.
Soon after the November 2020 Presidential election, traffic to my website, BradBlog.com, began spiking. As I tried to figure out the cause, I noticed that a number of my exclusive stories from 2010 were getting a lot of hits. I've long been known for my investigative reporting on our country's woeful electronic voting and tabulation systems. It was odd, nonetheless, that some of my pretty wonky, deep-dive reports on the arcane matter of voting machine companies' corporate ownership from more than a decade ago began attracting so many eyeballs.
Then, from deep within the bowels of the MAGA Mob fever swamp, musty murmurs began surfacing. According to Donald Trump's desperate minions, the election had been "stolen" for Joe Biden by an impossibly convoluted scheme. It was, Team Trump lawyer Rudy Giuliani charged, a "nationwide conspiracy" of fraudulent mailed-in ballots! Also, an international cabal flipped computerized vote totals with a mysterious algorithm! All carried out with millions of dollars from several communist countries! Or something.
The scheme was distilled as a dark, viscous liquid— "embalming fluid?" one wag quipped—in mid-November by attorney Sidney Powell at a now-infamous, batshit-crazy press conference. "The massive influence of communist money through Venezuela, Cuba and likely China," Powell insisted without evidence for her startling claim, was behind "interference with our elections." She blamed "the Dominion voting systems, the Smartmatic technology software, and the software that goes in other computerized voting systems…created in Venezuela at the direction of [its former President] Hugo Chávez to make sure he never lost an election," for secretly stealing millions of votes from Trump and shifting them to Biden instead.