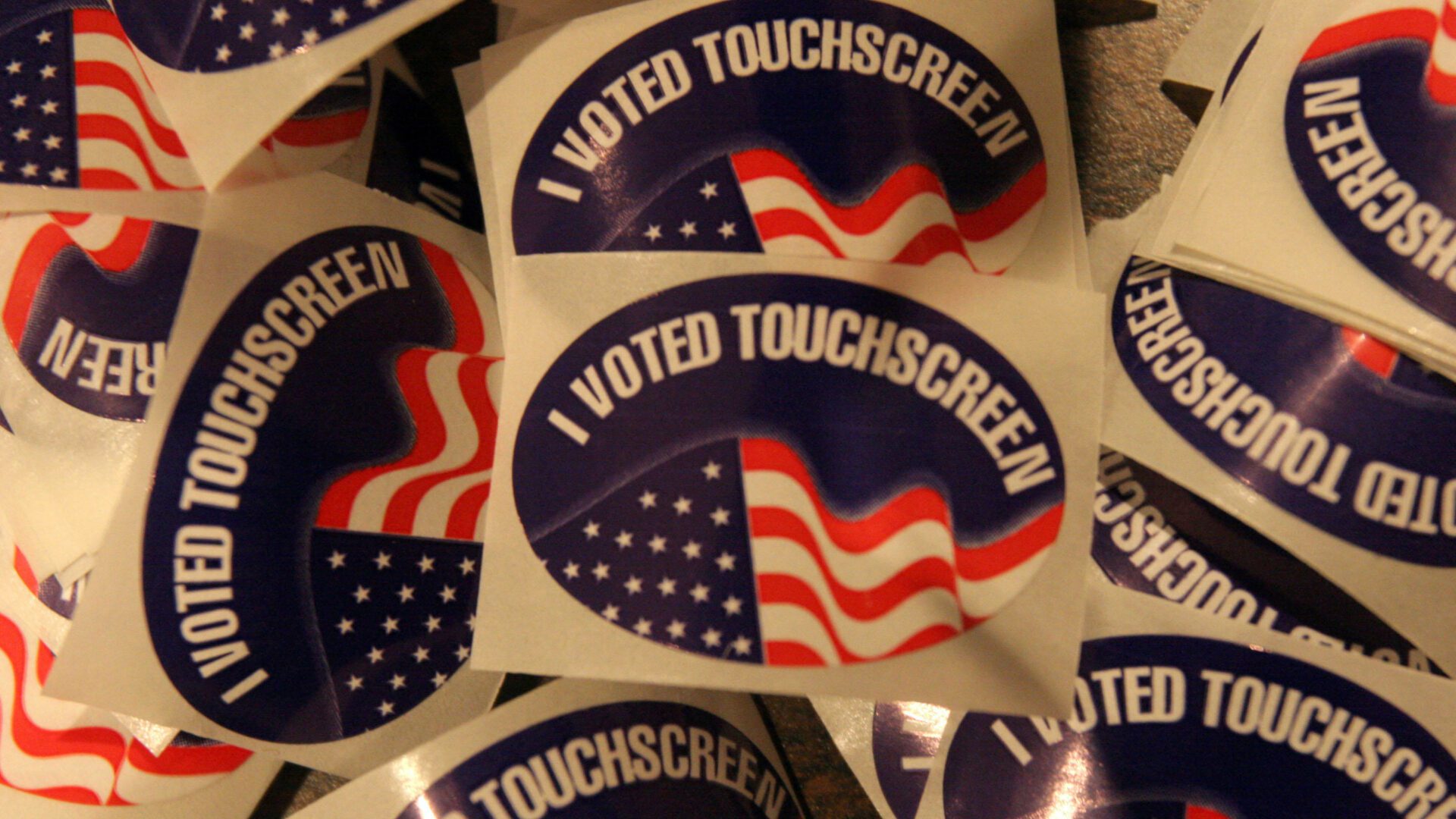 A critical battleground state leaves its doors wide open to fraud and doubt in the 2024 presidential election.
At this point it seems like the Republicans who run Georgia are begging for disaster. In truth, this story began around 2002, when Georgia and Maryland became the first states to mandate statewide use of 100%-unverifiable touchscreen voting machines. It took more than a decade, but Maryland wised up and dumped the expensive computerized ballot-marking devices in favor of hand-marked paper ballots, which, after an election, can be relied upon to reflect the intent of voters.
More than 20 years later, however, the Peach State has yet to get the picture—even after Joe Biden's 2020 Presidential victory there was so narrow that Donald Trump tried to strong-arm GOP Secretary of State Brad Raffensperger to "find 11,780 votes" to steal Georgia's electoral votes. (To Raff's credit, he didn't, but that's where his credit begins and ends.)
In 2019 a federal judge ordered Georgia to ditch its Diebold touchscreen voting machines after a lawsuit revealed them to be so unverifiable and insecure as to be unconstitutional for use in elections.
Instead of inexpensive, verifiable and secure hand-marked paper ballots, Raffensperger proceeded to commit $150 million to replace the Diebold machines by 2020 with touchscreens manufactured by Dominion Voting Systems. As warned, the new devices were found to be arguably as vulnerable to manipulation as the ones they replaced.
On behalf of the plaintiffs who won the case to scrap the old machines, Dr. Alex Halderman—a preeminent cybersecurity and voting system expert—was allowed to examine Georgia's new election system. His findings were so alarming that U.S. District Judge Amy Totenberg immediately sealed them.