Politics
Asshole of the Month: Representative Eric Cantor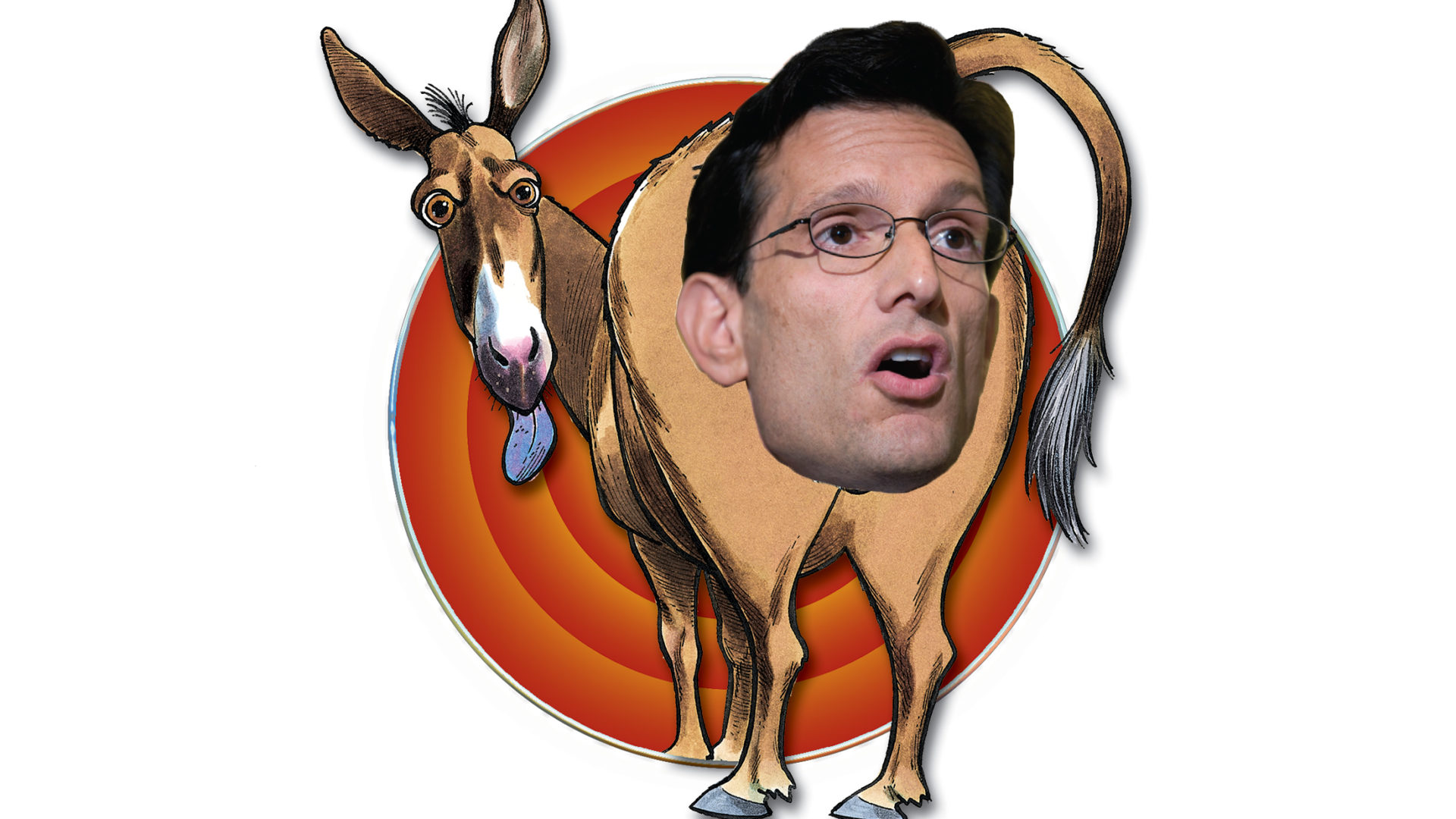 Mr. Cantor, your attention please! After reviewing your ten-year career as a Republican in the U.S. House of Representatives, where you are now the Majority Leader, it has come to our attention that you have forgotten a very important fact! To wit: You were put in office to represent the people of Virginia's Seventh Congressional District. To help them. To serve them. Not to help and serve the rich and powerful.
No, no, no! Spare us your spin, please! We know what you're going to say: You're only doing what the people want. You're doing what's good for the country. Blah, blah, blah! You know that's all a lie. Everyone knows it's a lie.
You're doing what your fat-cat benefactors have told you to do. Just look at the accompanying pie chart. It breaks down all that money you've received from Goldman Sachs, Blue Cross/Blue Shield and the insurance industry. You maintain that your corporate supporters are making campaign contributions, but we all know they are essentially bribes. Don't even try to deny it. Your bullshit doesn't work here.
Speaking of your gift for bullshitting, let's look at H.R. 1, the Government Shutdown Prevention Act. With only Republican backing, the House passed this bill as a way of pressuring the Senate to approve a satisfactory (to you) budget. If the Senate failed to do so, H.R. 1 demanded that $61 billion would automatically be cut from the federal budget. Here are your words, Representative Cantor: "[T]his bill…reiterates again the deadline [April 6, 2011] and that the Senate should act before the deadline. … The bill then says if the Senate does not act, then H.R. 1 will be the law of the land. In addition to that, it says that if all else fails, and the Senate brings about a shutdown, then members should not get their pay."