Politics
"Prime" Time for the Working Class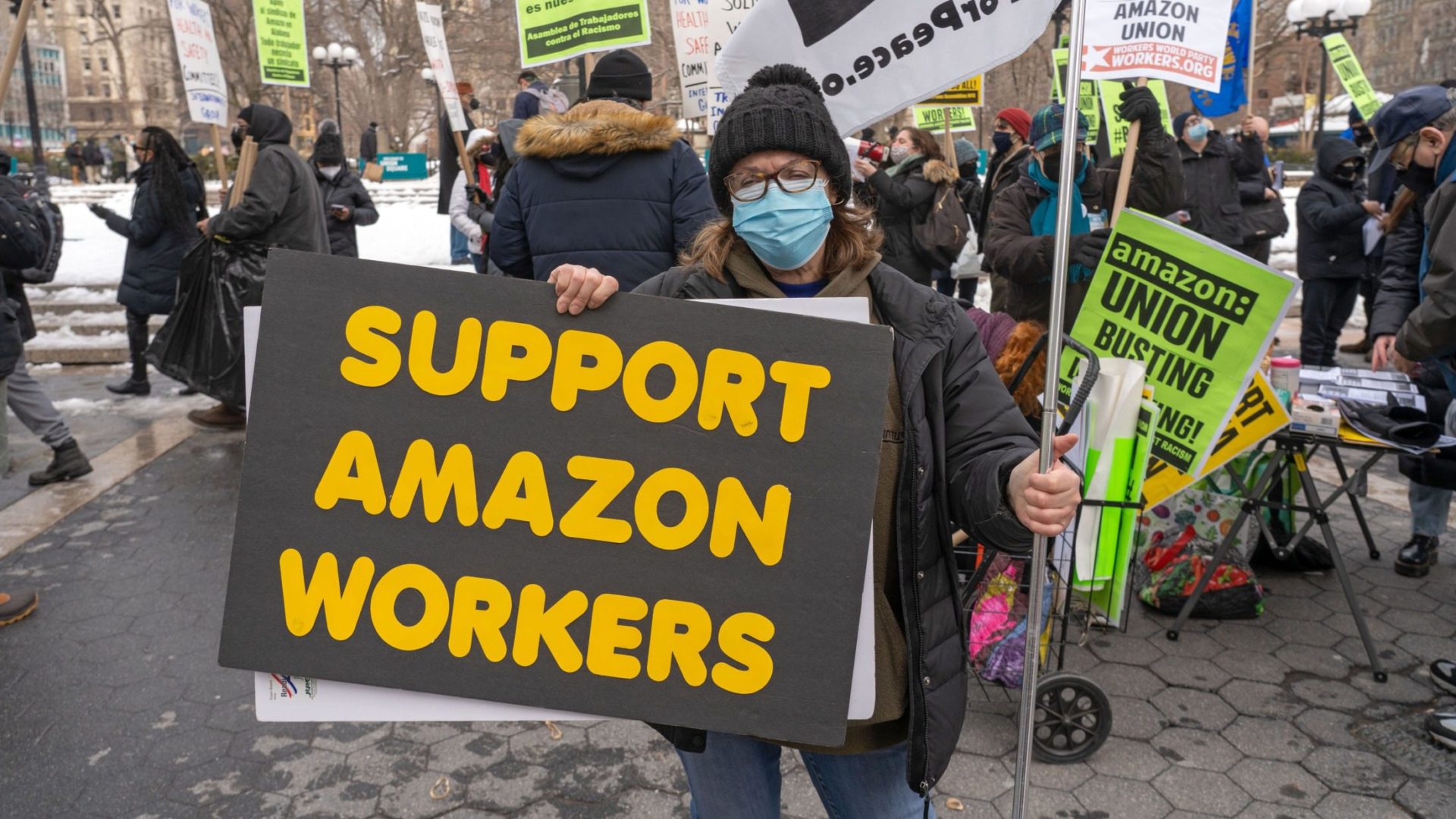 Unlike Amazon deliveries, better wages and benefits won't arrive overnight, but they're on the way if we fight.
We've learned a few things while struggling to emerge from two years of COVID-19. For example, Wall Street doesn't keep the country going. Those who show up to work day after day do, even while risking their lives to do so. So-called front-line workers keep us going—the people who prepare your food, teach your children, provide your medical care and, yes, deliver mail and Chinese-made crap to your home even in the midst of a deadly pandemic.
When employees at an Amazon fulfillment center in Bessemer, Alabama, decided that better working and living conditions could only be obtained with unionization, the e-commerce giant went to war. Amazon, whose founder is now the second-richest man on Earth, spent millions on professional anti-union consultants before the 2021 unionization vote.
The $400-billion company propagandized workers into voting against their own best interests. Flyers and banners were posted throughout the Bessemer facility, "even in bathroom stalls," according to the AFL-CIO. Hoping to stave off its first U.S. unionized workforce, Amazon texted anti-union messages to workers' cell phones and personally interrogated them about their support for unionizing.