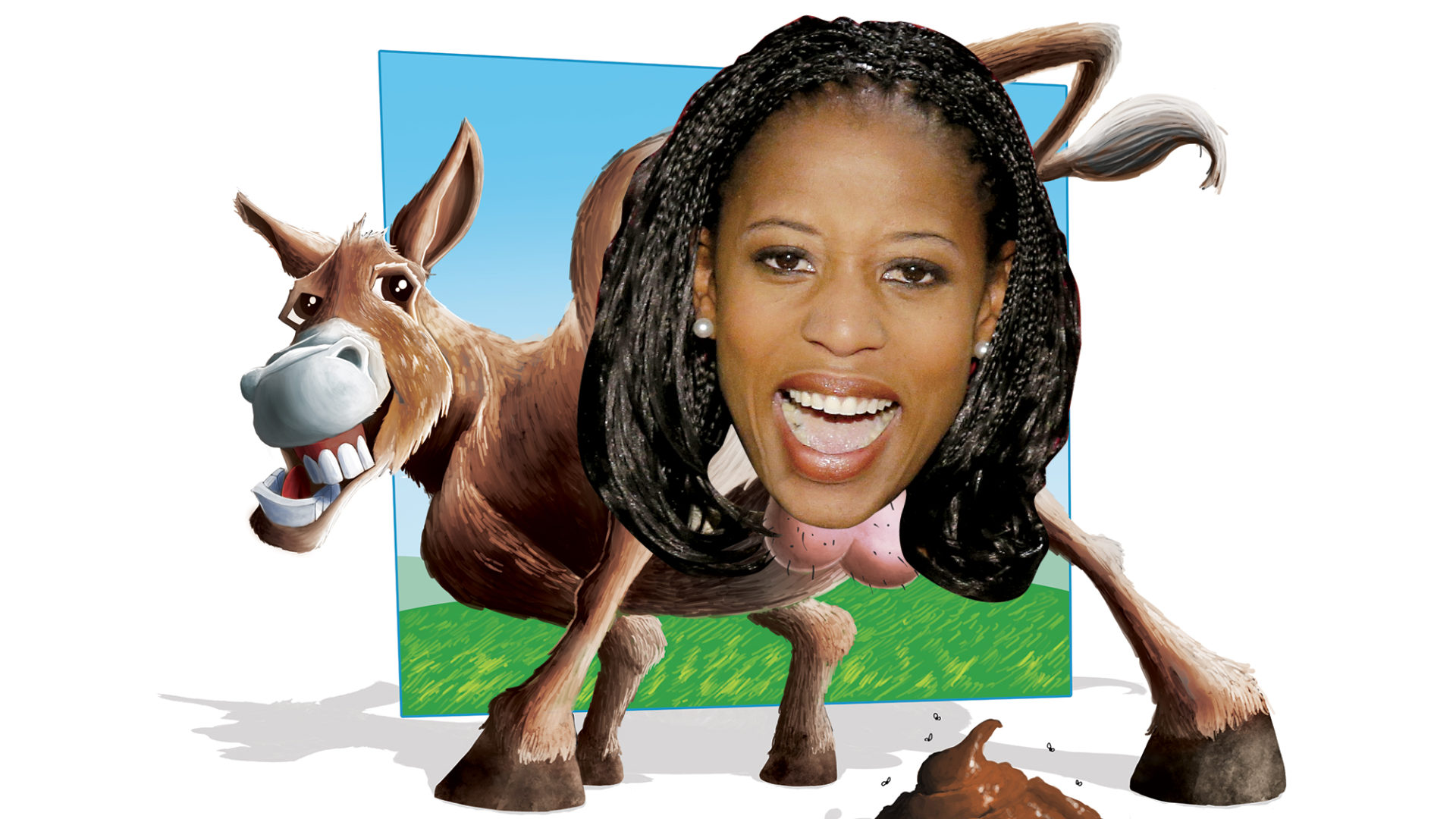 If you want to make people think you're not racist, sexist or anti-immigrant, jump into bed with a black, first-generation piece of ass. That's what the Republican Party did. Of course, the fact that you're banging a black chick will gradually wear off, and eventually you'll have to stop talking and acting like a sexist, racist prick too. That's going to be the tough part for the party of Angry Old White Men. But right now they're just happy to have a good screamer in the sack.
This Tea Party panderer with the porn-star name has been on our Asshole shortlist since well before she got tapped by a slim majority of in-bred Utah voters who hate the U.S. government to represent their hatred in—you guessed it— the U.S. government! What could be better than a black Sarah Palin in a white-bread conservative stronghold who is willing to take potshots at the black President?
For the idiot mainstream press, the big story, of course, is that she's the first black female Republican in Congress and the first black Congresswoman from Utah (even though she's really from New York), as well as the first Haitian-American elected to Congress. As far as we're concerned, none of that Guinness World Records crapola means a goddamn thing compared to her actual politics.