Politics
Lifestyles of the Rich and Thomas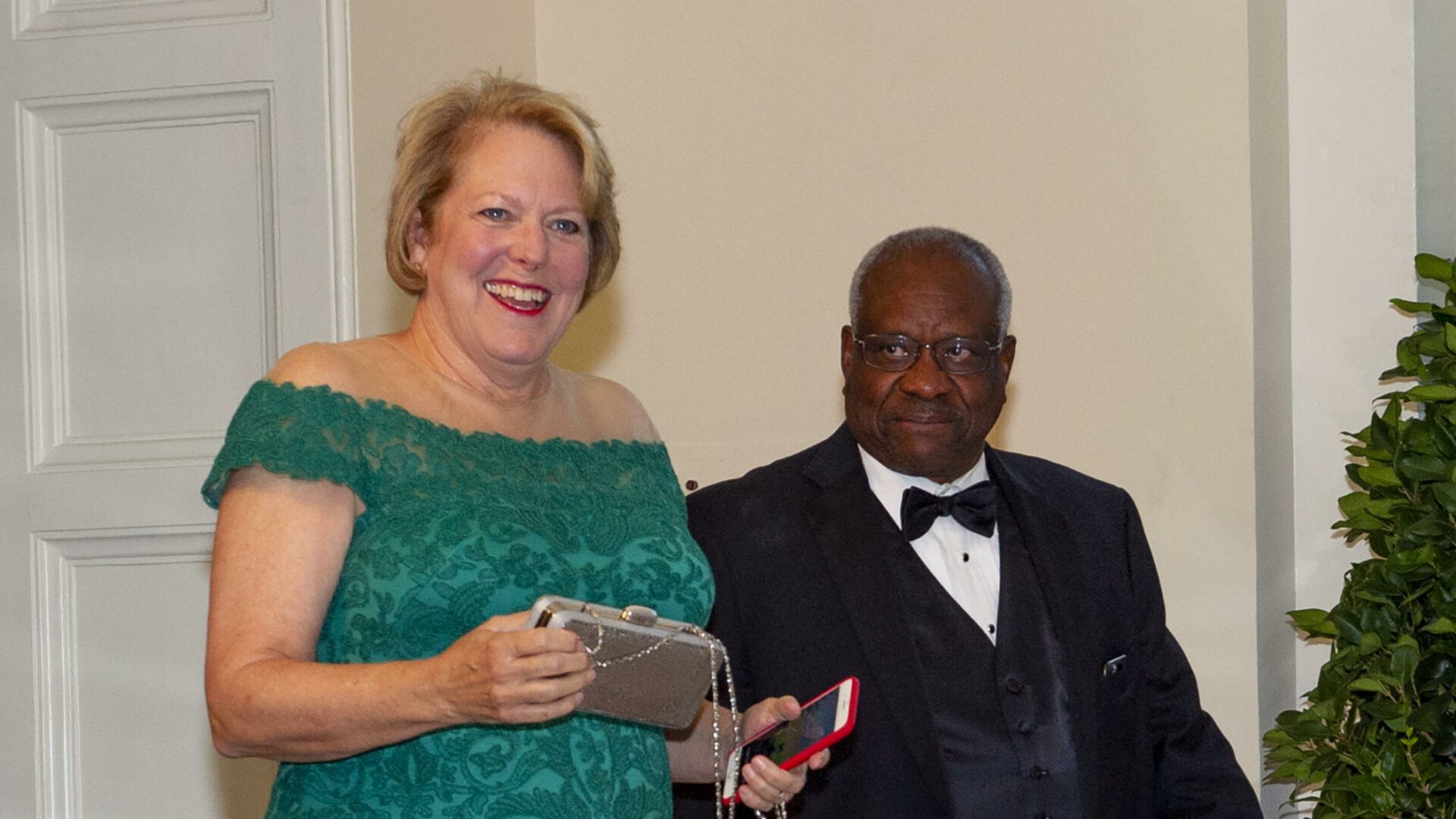 The Supreme Court's most corrupt Justice is still sitting there—still corrupt and still corrupting.
This may become an annual thing. Last year, almost precisely at this time, I documented "the stain left on American jurisprudence and democracy by the corrupt, right-wing, activist jurist and his corrupt, right-wing, activist wife."
I was writing about U.S. Supreme Court Justice Clarence Thomas and his wife, Virginia. Known as "Ginni," she was found by the bipartisan U.S. House committee investigating the January 6, 2021, insurrection at the U.S. Capitol to have deluged Donald Trump's then-chief of staff Mark Meadows with dozens of text messages encouraging him to help steal the 2020 Presidential election.
When Trump later sued to block release of his White House records to that panel, Ginni's husband was the only Justice to vote in favor of shielding the documents from Congress. Unbeknown to the public at the time, they might have included texts and emails from his own spouse. Given her involvement in the attempted overthrow of the U.S. government, Thomas should have recused himself from the matter. But that's not how Clarence rolls.
It was hardly my first time reporting on Thomas's corruption. In HUSTLER's 2022 Anniversary issue I reminded readers of my 2011 coverage, which revealed that he'd unlawfully falsified annual financial disclosure forms over 20 years by claiming his wife's "non-investment income" each year had been "NONE." In fact, Ginni had been receiving hundreds of thousands of dollars from the Heritage Foundation, a right-wing think tank with cases frequently before the High Court.
Those of us "hoping to hold the Thomases accountable" back in 2011 "were ignored," I lamented. "Without accountability comes more corruption."