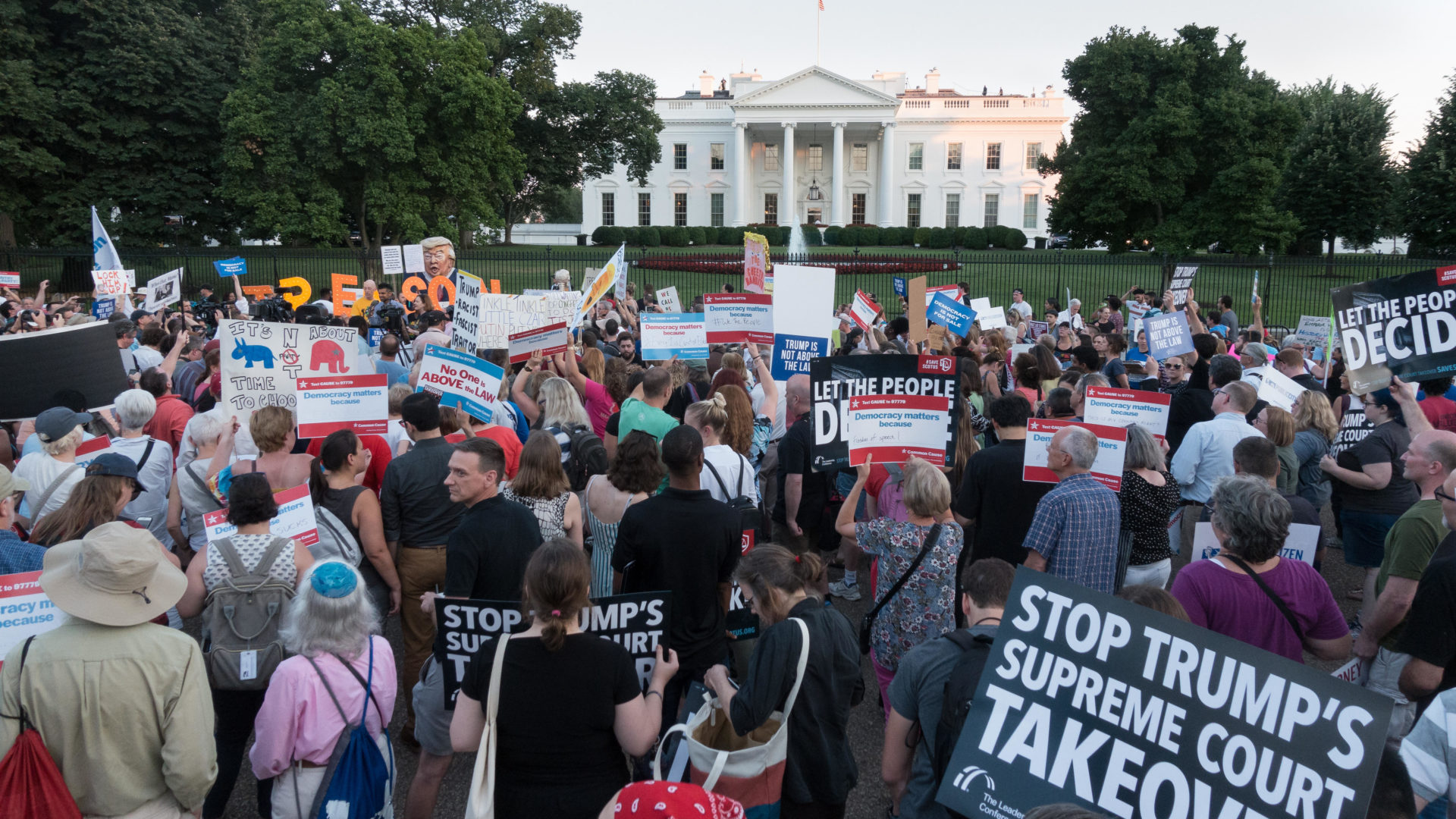 If Donald Trump is lucky—and he usually is—he will only be impeached. He deserves far worse: to be prosecuted as a criminal and sent to prison. If anybody else did what we now know Trump did, he or she would almost certainly face felony charges and the prospect of years in a federal penitentiary. But, of course, the Presidency has its privileges.
Growing up, I was taught that America is a nation of laws, not men. Nobody is above that law. Turns out that Trump and his supporters disagree. They seem to believe that the President—this one, anyway—is beyond the reach of law enforcement and that the only thing Special Counsel Robert Mueller's office or any federal prosecutor can do is hand Congress a report on Trump's misdeeds and hope it does the right thing. The right thing, in that case, would be voting to repeal and replace the Trump Presidency.
Our country and its Congress, however, are now so split along partisan lines that the specific tool our Founders conceived for removal of a President seems unthinkable to many. Two-thirds of the Republican- majority U.S. Senate would have to vote in favor of Trump's removal. Despite all we know about his numerous impeachable offenses—from obstruction of justice to blatant campaign finance violations at a minimum—it seems unimaginable that nearly 20 GOP senators would side with all of the chamber's Democrats in voting to terminate Trump's Presidency.
But it needn't come to that. Trump has already admitted to at least one crime: his pre-election payoffs to adult film star Stormy Daniels and Playboy model Karen McDougal in hopes of keeping his trysts with them under wraps. Michael Cohen, Trump's former personal lawyer, and National Enquirer publisher David Pecker admitted under oath to their roles in the hush-money conspiracy and made clear that Trump "directed" it with the aim of affecting the outcome of the 2016 Presidential election. Federal prosecutors in New York, citing evidence to prove their case, have made similar allegations.