Politics
Asshole of the Month: Greg Gutfeld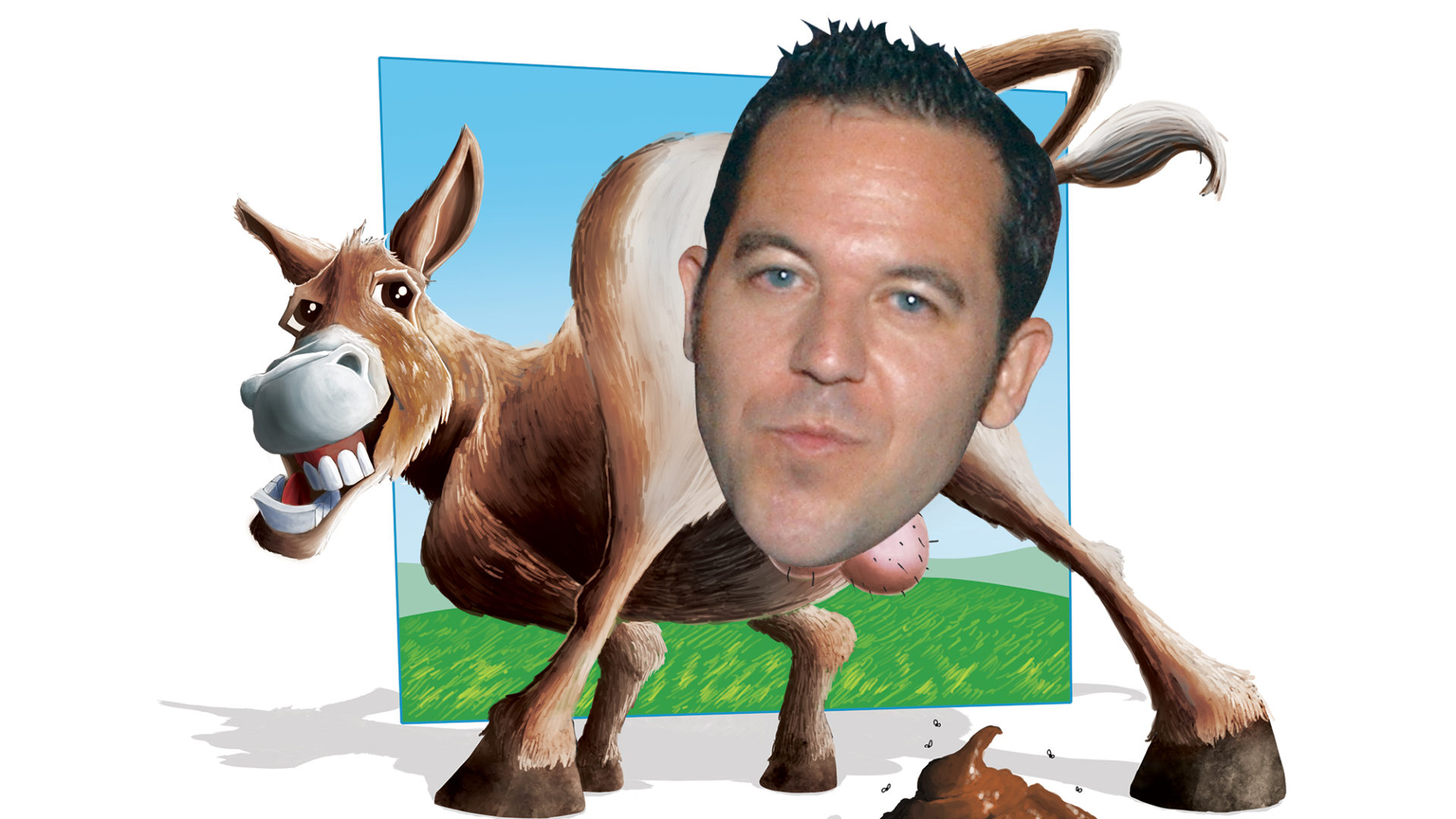 We weren't sure Fox News' late-night laxative had what it takes to be worthy of the world's most feared award. But once we scratched his smarmy surface, we found enough shit to fill ten assholes.
Greg Gutfeld got our attention with his potshots at HUSTLER's publisher. "Larry Flynt is incapable of hypocrisy because he lacks standards to betray," Gutfeld wrote in his unreadable Bible of Unspeakable Truths. "[He's] a man without values who delighted in exposing hypocrisy, but who also admitted to having sex with a chicken. Talk about lack of standards: That chicken's a skank."
Gutfeld may be a wiseass stuck at frat-boy stage who's made a career out of painfully labored jokes, but he's also a man of mystery. Not a good or cool mystery like who is Batman. More like a what-the-hell-is-that-at-the-bottom-of-the-cesspool mystery.
For starters, what does Greg Gutfeld really believe? This political whore says he abandoned the left because they couldn't take a joke and can't be loyal to the right because they hate stuff he likes. Now he's a mouthpiece-for-hire libertarian. Basically, he's a guy who spends his life in a losing struggle with irrelevance. He went from driving limp-dick mags like Stuff and Maxim into the ground to hosting a roundtable of fellow failed comedians for middle-of-the-night drunks who pass out on the couch.