Politics
Asshole of the Month: David Green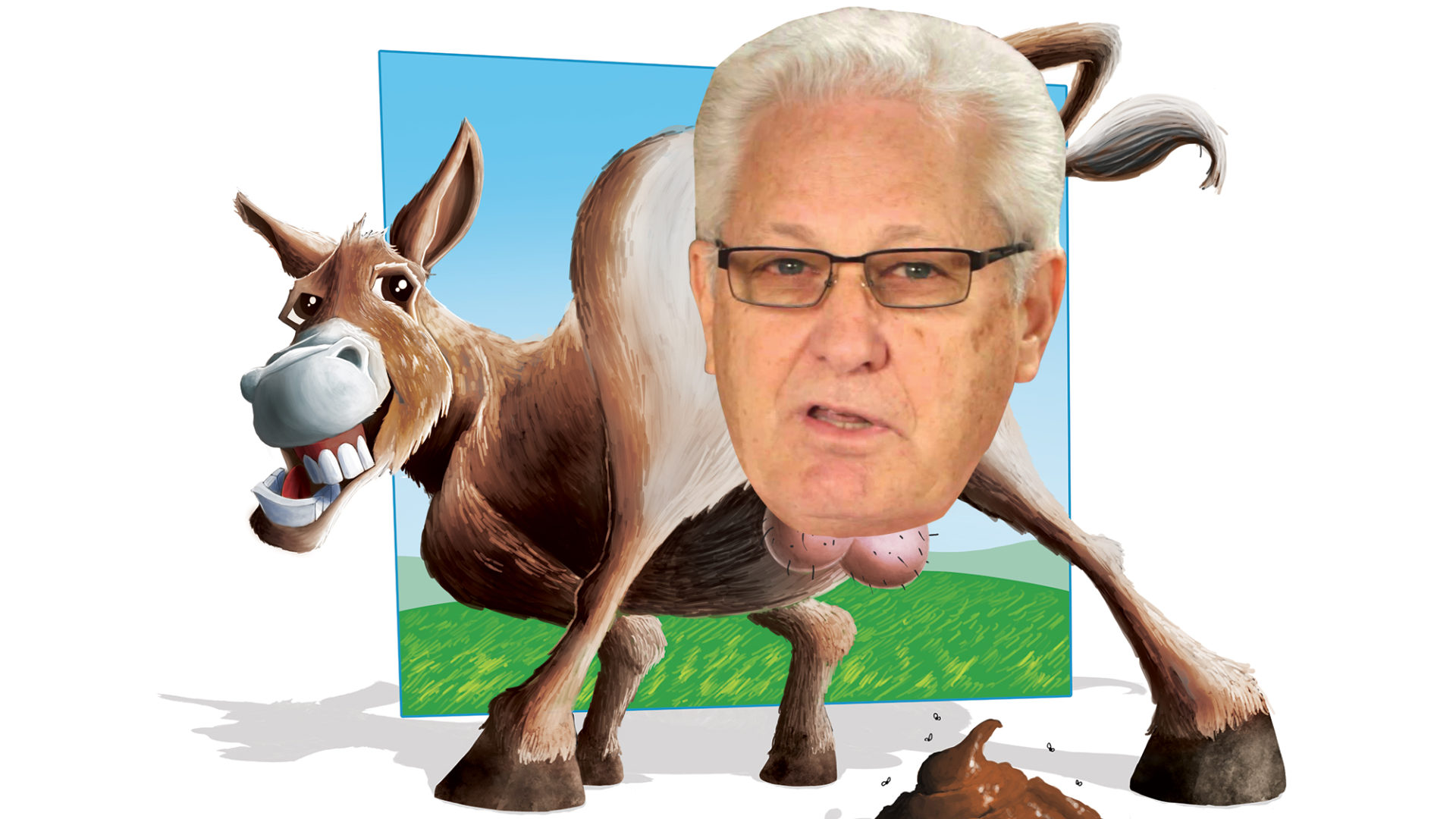 Since this month's pile of manger manure couldn't mind his own business and had to spend his senile years fucking with women's rights, HUSTLER enlisted my help as a writer who actually knows something about uteruses and how they work since, unlike David Green, I actually have one. Brace yourself, David, to feel the righteous wrath of Blonde Babylon.
In case you missed it, David Green is the ultrareligious multibillionaire who launched a string of kitsch stores called Hobby Lobby and is now richer than God. The 79th wealthiest guy in the country, he's the one-percent of the one- percent. This guy's so greedy, he named his son Mart, as in Wal-Mart!
Along with stuffing bibles down the throats of the Third World like some throwback who doesn't know the age of colonialism is over, Green also loves to blow his load bailing out his fellow con men, pumping over $10 million into dead Jerry Falwell's Liberty University and $70 million into Oral Roberts University. He feeds his Christofetishism, meanwhile, by hoarding Bible artifacts, which he plans to plague us with in a museum in the heart of the nation's capital.
Green's also an anti-sex, anti-Obama archconservative who sees our President as some sort of evil King Nebuchadnezzar forcing him to deny God. When the Affordable Care Act (aka Obamacare) was signed into law, it meant he had to let his female employees' insurance cover a few contraceptives that he thinks are a form of abortion. (Rightwing science is a weird place when it comes to scary things like females and the hell portals between our legs.) For Green, the law was literally a godsend. He could finally live out his fantasy of playing Daniel in the lion's den. He'd be wrestling the Presidential Antichrist, serving the Big Bearded One in the Sky and taking another big leap toward giving abstract corporations more rights than actual people. Best of all, he'd be dealing those slutty womenfolk who work for him a good ol' Pentacostal smackdown. All that came to pass when the Supreme Court's five rightwing non-female justices ruled that Hobby Lobby had religious beliefs and didn't have to pay for all of Obamacare's birth control.