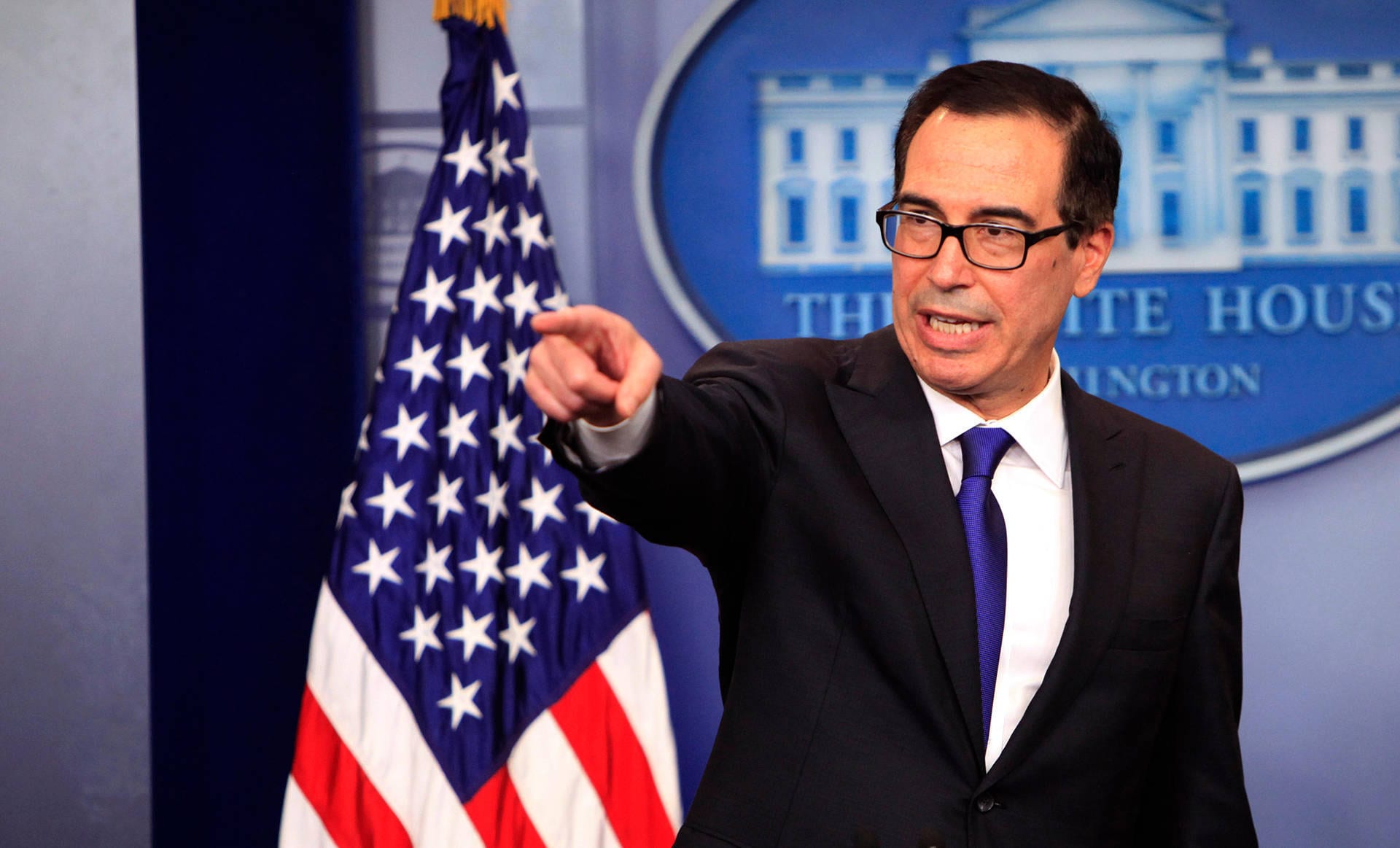 Transparency dies in the murky water of the swamp.
Does anybody in the world think there's too much transparency in American politics? That there isn't enough secrecy in our electoral system? That millionaires, billionaires and corporations should be able to make it even more difficult for the public to know about their campaign spending?
Apparently there are such people. In fact, one is running the U.S. Treasury Department right now under President Donald Trump.
If you've yet to notice, the Republican Party has become little more than a coalition of con artists, hustlers and the suckers they continue to con and hustle. Sure, there are penny-ante grifters on all sides of the political spectrum, but the GOP has mastered the long con. The Republican Party will spend years ginning up outrage within its fan base over certain lies and hoaxes until it can ultimately take control of the specific reins of government needed to put an end to that "outrage."
You may recall, for example, the "Obama IRS scandal." In 2010, under the direction of our dastardly former President, the Internal Revenue Service began targeting "conservative" nonprofit organizations applying for tax-exempt status. Right-wing media (led by Fox "News") and even bona fide news outlets reported on the delayed applications and other harassments of political groups with words like tea party or patriot in their names after the findings of a federal watchdog were released in 2013.