Politics
Asshole of the Month: Vladimir Putin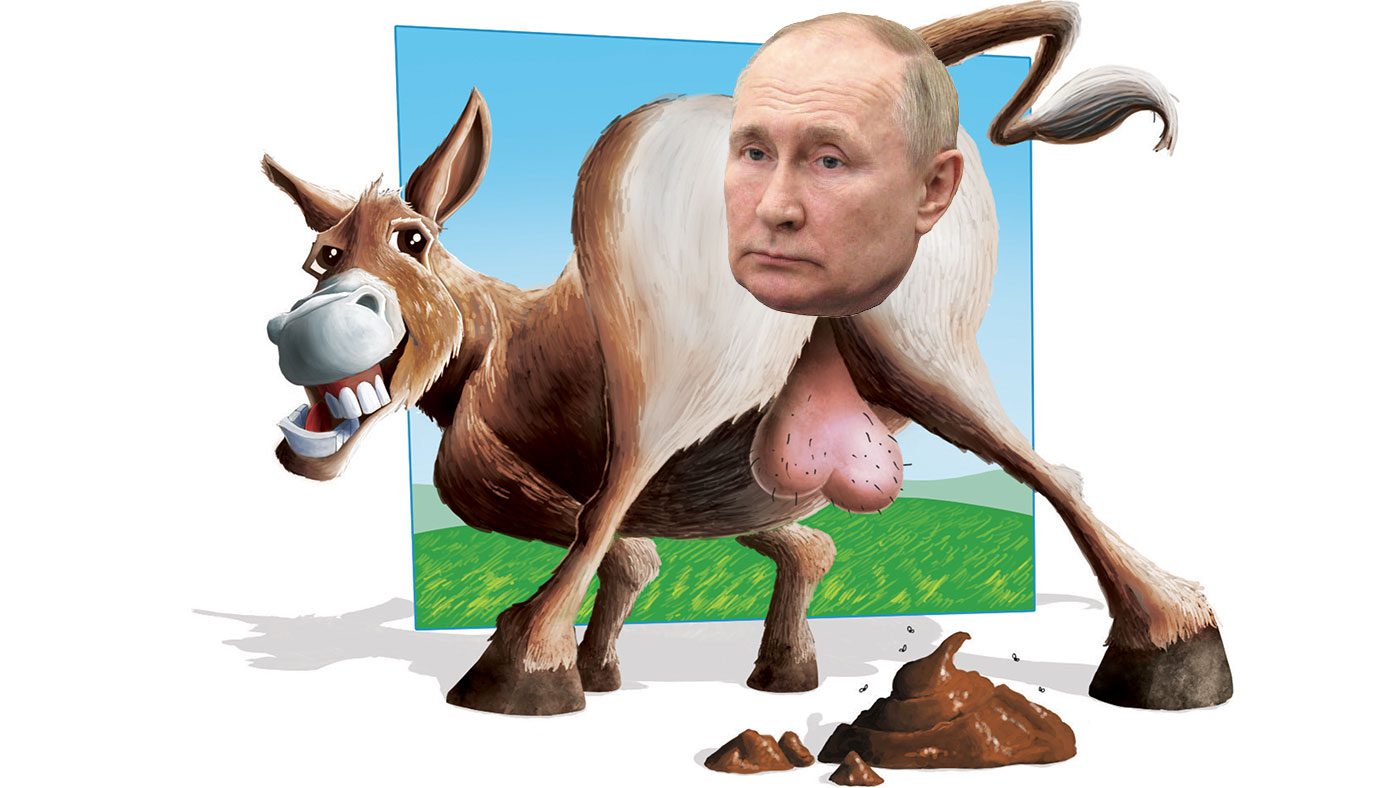 British historian Lord Acton wisely observed that "power tends to corrupt, and absolute power corrupts absolutely." In modern times, there is no better example of this than Russia's longtime leader Vladimir Putin, who now threatens to launch a nuclear holocaust with his invasion and annexation of eastern Ukraine.
Putin started his career in that notorious school for Assholes, the old Soviet Union's KGB. Multiple reports suggest he was posted undercover for a while in New Zealand. In 1985 he served in East Germany, where both the Stasi and KGB supported the Red Army Faction (aka Baader-Meinhof Gang) that terrorized West Germany with bombings, kidnappings and assassinations for over three decades. Intelligence operations are, of course, opaque by nature, but Putin rose to the rank of lieutenant colonel and was cited by a former member of the Red Army Faction as one of the leaders in meetings involving their guerrilla operations. After 16 years of service, he resigned, in 1991, following a failed coup against Gorbachev's reforms that exposed the crimes and corruption of the KGB. The Cold War was over, so Putin sought a new career in politics.
He landed a job with the mayor's office of St. Petersburg, charged with administering foreign business investments and international relations. Within a year he was accused in a nearly $100-million corruption scandal involving metal exports exchanged for foreign food aid that never arrived. Although the investigators recommended firing Putin, he hung on and was even appointed to other positions in the St. Petersburg government. His old KGB connections likely had something to do with his immunity from prosecution. If you value your life, you don't mess around with spies and mobsters!
By 1997, Vlad had moved to Moscow to serve as President Boris Yeltsin's deputy chief of staff. That same year he also defended his doctoral dissertation in economics at the St. Petersburg Mining Institute with a thesis that plagiarized 15 pages from an American textbook, according to the Brookings Institution. But that didn't stop Yeltsin from appointing Putin as top cop of the Federal Security Service (FSB), the successor of the KGB. In 1999, Putin's star rose even higher with his new position as prime minister under Yeltsin—now a chronic drunkard in ill health presiding over a basket case of a country, with a cratered economy, declining life expectancy and gangster oligarchs stealing the nation's wealth. Putin was far from a household name at this point, and he had many rivals for the presidency.