Politics
Asshole of the Month: Tommy Tuberville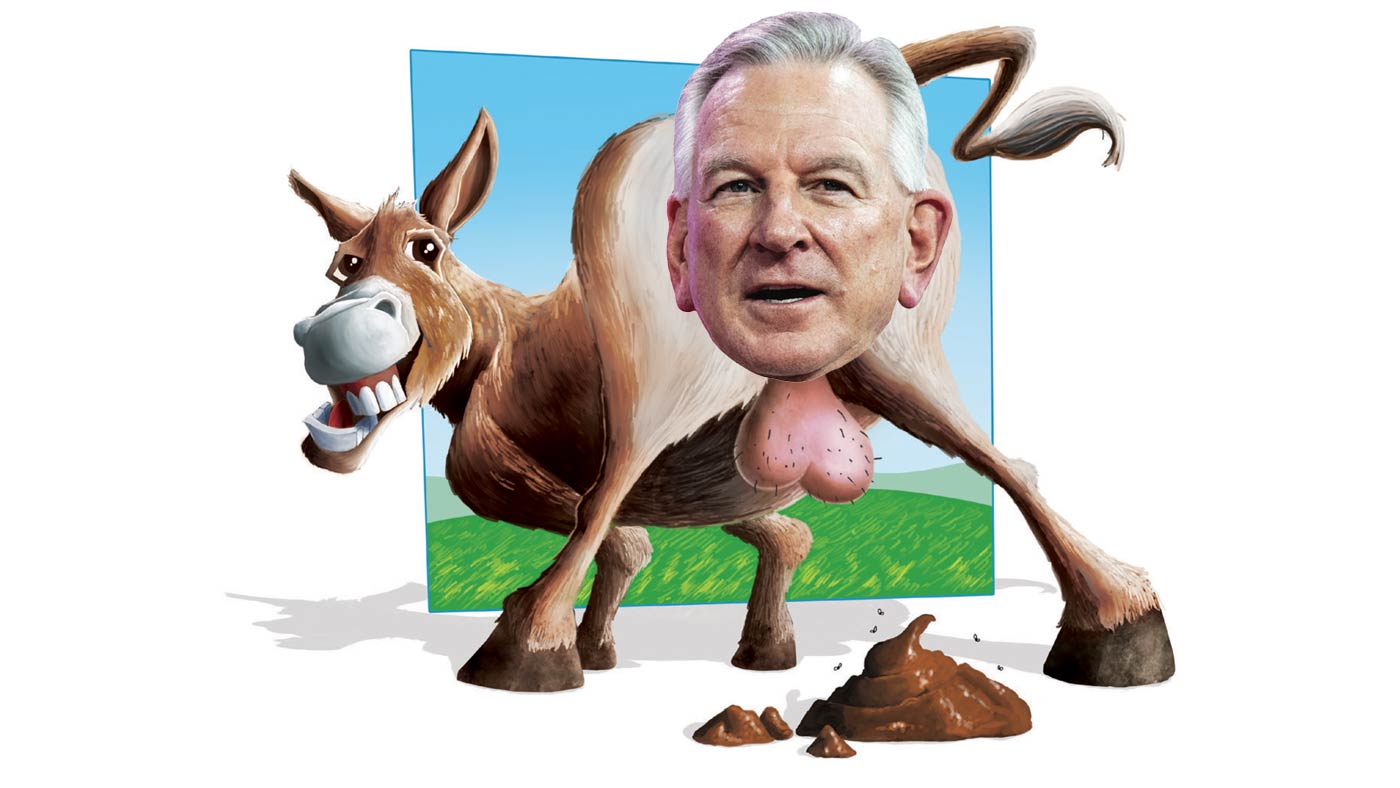 In the American South, aka the Bible Belt, two institutions reign supreme, with legions of fanatical devotees congregating on weekends to celebrate together. On Sundays they meet in Christian chapels, and on the preceding Saturdays, they convene in stadiums to worship college football teams with the same fervor. According to a Pew Research Center Religious Landscape study, Alabama is tied for the most religious state in the union, with 82% of citizens saying they believe in God with absolute certainty and 73% who report praying daily. And Alabama is arguably our most football crazy state, ever since the Alabama Crimson Tide began to dominate the college landscape—since 2009, they have earned six national championships. Within the state, the equivalent of Christmas for the football faithful is the Iron Bowl—the annual Alabama vs. Auburn football game.
Auburn has won only one national championship in the 21st century, but under head coach Tommy Tuberville, Auburn beat Alabama for six consecutive years, making him a demigod in the state. That's how he won one of Alabama's U.S. Senate seats in 2020 after moving from his home in Florida, despite no prior political experience and no professed platform. In both the GOP primary and the general election, he declined to debate any of his opponents and even refused to provide written answers about his policies. The On the Issues website, which lists every American politician's position on every issue, could not post Tuberville's positions on civil rights, foreign policy, the economy, welfare and the environment—because he had uttered hardly a word publicly about any of them. But everyone in Alabama knew his name and that he was a Christian conservative and a winning general on the sacred gridiron. That, along with the added boost of Donald Trump's endorsement, was enough to put him in office.
In the GOP primary, Trump endorsed Tuberville over his own former attorney general, Jeff Sessions, because Sessions had recused himself from the Russian election meddling investigation, as he should have done; but this made him a traitor in Trump's eyes. Tommy criticized Sessions for not being "man enough to stand with President Trump when things got tough," suggesting that loyalty to the Orange Generalissimo is more important than loyalty to the laws and traditions of the land.