Politics
Asshole of the Month: Sean Spicer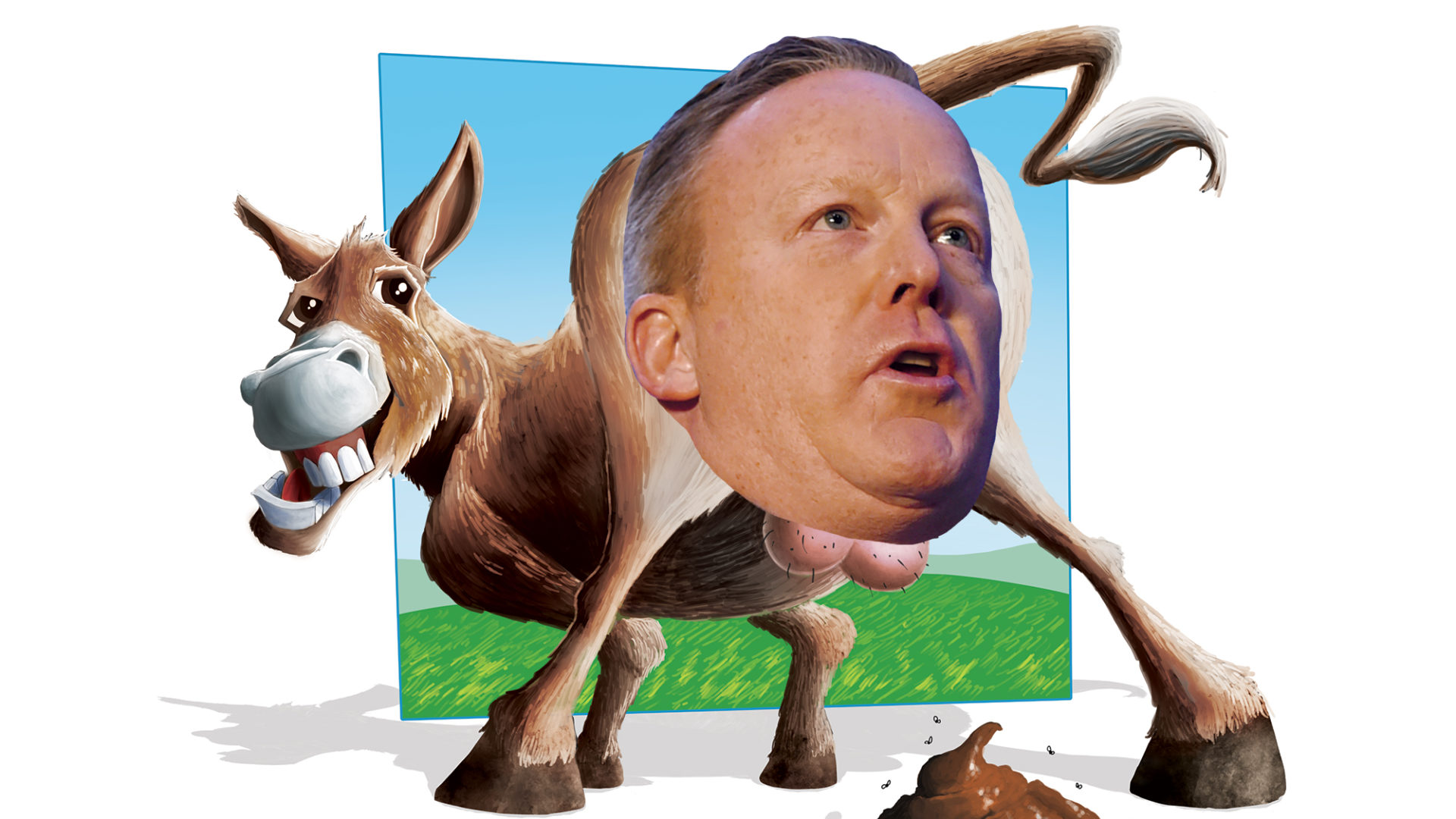 Like faithful dogs, most press secretaries come to resemble their master's style and personality. Ron Ziegler was as oily and defensive as Richard Nixon. Joseph Goebbels aped Hitler's frantic, melodramatic harangues. And now we have Donald Trump's mouthpiece, Sean Spicer, channeling his chief's raw-skinned bluster and aggressive ignorance before the cameras. He even looks a little like Trump, with the blond mane and eyebrows, ruddy complexion and wild tough-guy act.
Although not widely known until his recent promotion, Spicer, unlike many of The Donald's appointments, has some actual experience for his new job, serving yeoman duty as communications director for the Republican National Committee and assistant U.S. trade representative for media and public affairs under Shrub Bush. He was also cofounder of Endeavour Global Strategies, a public relations firm representing foreign governments and corporations doing business with Uncle Sam.
The latter experience might be why he was chosen, as Trump has ongoing business investments in 25 nations on the planet—including Egypt, Saudi Arabia and Qatar, all curiously exempted from his seven-nation Muslim travel ban, even though two of those exemptees provided terrorists who have attacked and killed Americans, while the seven "bad" nations have provided exactly none. The Trump brand, it seems, trumps national security priorities.
After a U.S. district judge issued a nationwide restraining order on the travel ban, Spicer defended it because, "The President's order is intended to protect the homeland, and he has the Constitutional authority and responsibility to protect the American people." Here we go again with the fascist "homeland" meme that George W. Bush introduced. We're under siege from the Muslim hordes that hate our way of life—except for those living in the shadows of Trump's businesses.