Politics
Asshole of the Month: Rudy Giuliani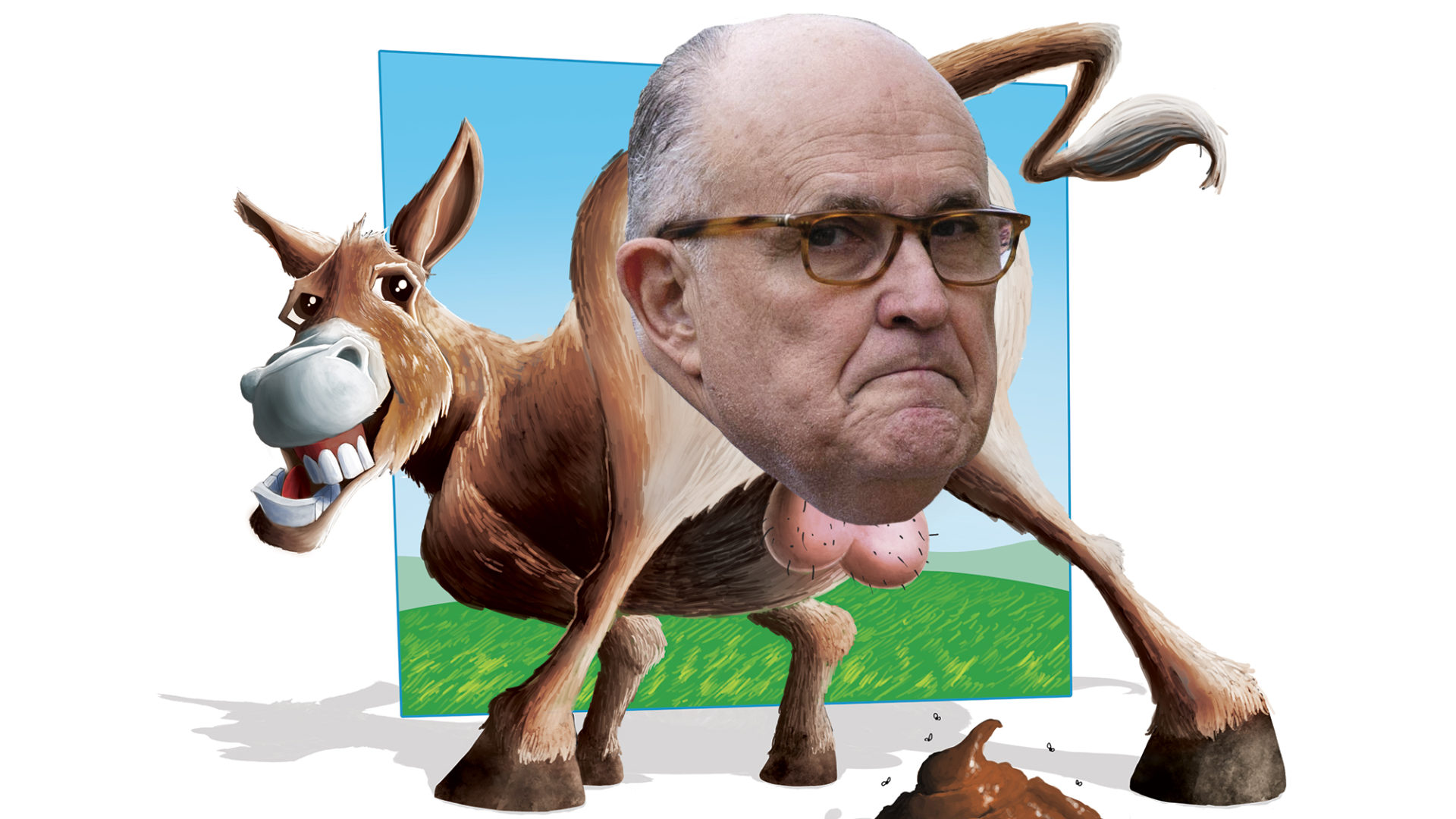 As Trump continues to sink deeper into the shithole that Mueller has been digging for him, he's called upon an old pal from New York to toss him a rope: Rudy Giuliani, who, since becoming Trump's No. 1 legal eagle, has made a total ass of himself with a series of jaw-dropping gaffes, blunders and lies. On Hannity, he admitted that Trump had repaid Michael Cohen for the $130,000 payoff to Stormy Daniels, while the Boss was publicly claiming that he knew nothing about any hush money. Then he repeated the foot-in-mouth act by stating that Trump had fired FBI director James Comey over the Russia investigation.
Rudy admitted to Laura Ingraham that the Trump campaign may have gotten dirt on Hillary from Russia, but claims such collusion is not illegal and nothing to fret over since "they never used it." Again on Hannity, Giuliani actually stated that a sitting POTUS can't be subpoenaed—after arguing in the 1990s that Bill Clinton would have to obey a subpoena by Ken Starr's witch hunt investigation. (Indeed, a subpoena was served on Clinton, and before him Presidents Thomas Jefferson and Richard Nixon.) And Rudy has even argued that "truth isn't truth."
It's apparent that the dotard needs a refresher course in case law, and a regimen of brain-boosting supplements couldn't hurt. It's also beyond obvious that Trump could receive better legal representation from a jailhouse lawyer in San Quentin. Still, Rudy and Don really belong together—brash, bumbling, spotlight-loving hucksters who've perpetrated some of the biggest con jobs in American history.
Giuliani didn't start out as a flaming Asshole. Growing up in East Flatbush, he supported RFK for President in 1968, and while he attended Manhattan College and New York University law school, friends defined him as a "real RFK Democrat, a liberal, except on law and order." He opposed the Vietnam War, received two deferments while attending school and then a third while clerking for a judge who persuaded the draft board to reclassify him from 1-A to 2-A because he was an essential employee.