Politics
Asshole of the Month: Ron DeSantis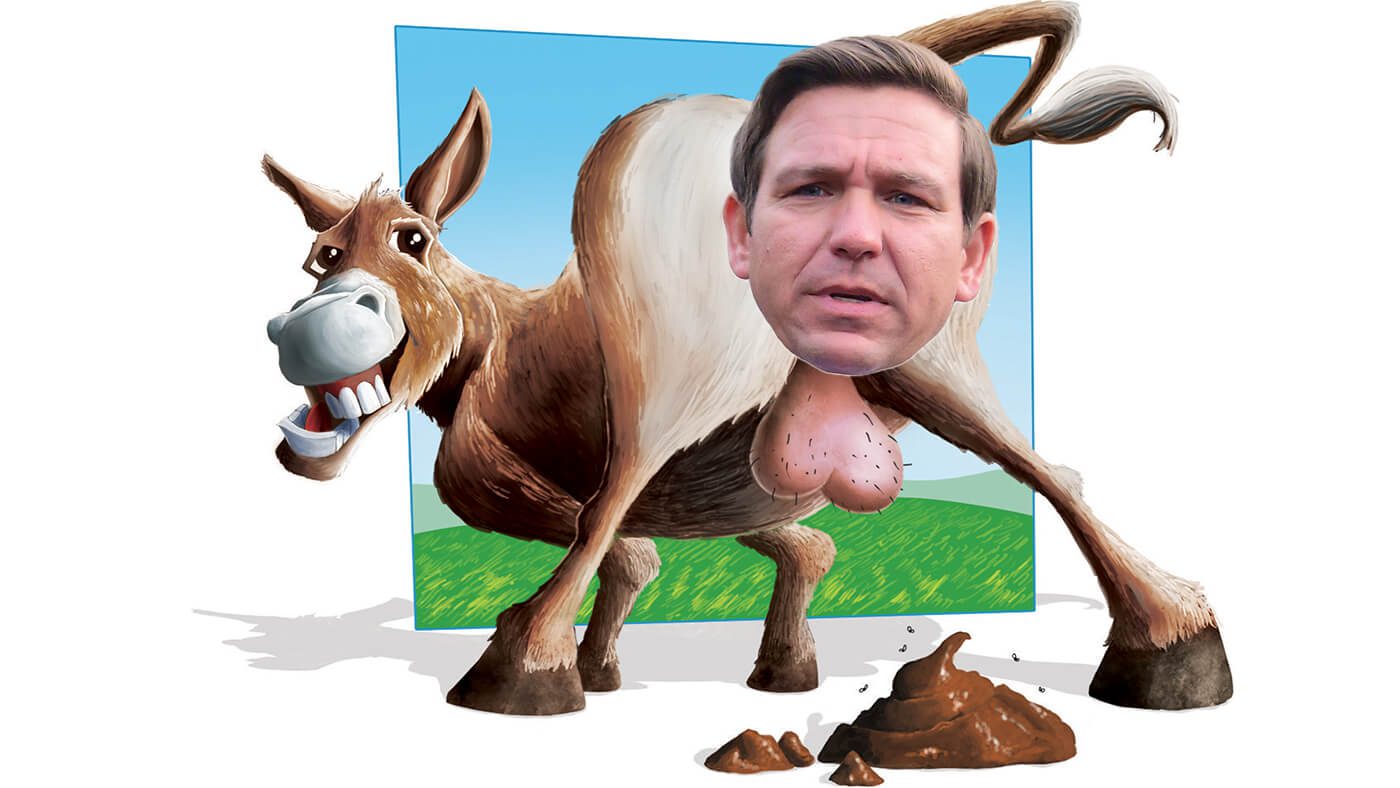 Leave it to Florida—home of the "Florida Man" meme and just about every freakish perversion known to humankind—to elect a governor truly representative of the state: the wild, woolly-brained wingnut Ron DeSantis. You would expect a man who graduated from both Yale and Harvard Law School to be more reasonable and better informed than the average Joe Six-Pack, but you would be wrong.
Like his guiding guru, Donald Trump, DeSantis revels in scientific ignorance, fake populist panaceas and sheer stupidity. He is an ambitious go-getter, scrambling up the political ladder like a boot camp grunt on meth.
After serving a Navy stint on SEAL Team One as a legal advisor to the SEAL commander, DeSantis ran for U.S. House representative for Florida's 6th congressional district in 2012 and won. There, in 2013, he signed a Koch Brothers-funded Americans for Prosperity pledge to oppose any climate change legislation that would raise taxes—never mind that the evidence for climate change as an existential threat to modern civilization was overwhelming then, and even more so today.
When Marco Rubio ran for President in 2016, DeSantis announced he would run to fill Rubio's Florida Senate seat, but had to back down after Rubio and the rest of the Republican clown car got whupped by the upstart Trump. Rubio slunk back to the Senate, so DeSantis, itching for a promotion, set his eyes on the governorship in 2018. As congressman, DeSantis had voted for Trump's massive 2017 tax giveaway to the ultrarich, so Trump endorsed him and put him over the top as the youngest governor in the nation at age 42, even though DeSantis had to cancel an interview with the Tampa Bay Times during the campaign because he had no idea what his platform was! But hey, he's got a jovial face, and Trump loves him, just like he loved all the other suck-up bozos in his administration. Kiss my fat ass and you're in power!