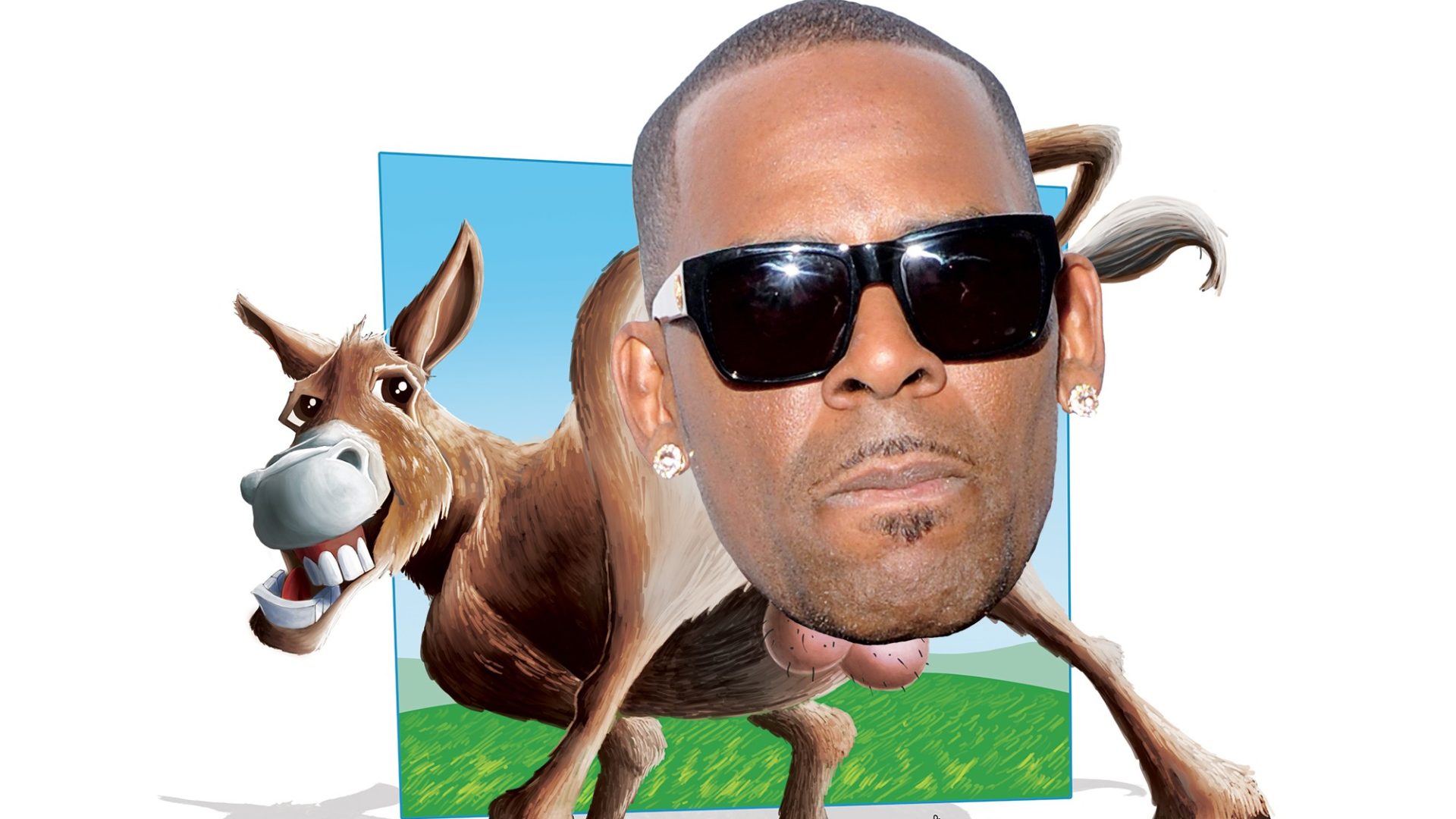 The tide of #MeToo enlightenment and reckoning has knocked another apex predator off his perch—R. Kelly, the king of R&B and one of the best-selling music artists of all time, was arrested and charged with ten counts of aggravated criminal sexual abuse in February. Like Harvey Weinstein, Kelly ran amok with his insatiable lust for young women. After topping the charts in the '90s and early aughts, he built a harem of sweet, too-young chickadees, ruling over it like an illiterate sheikh from the Middle Ages.
That's not really a stretch, because R. Kelly is nearly illiterate; he struggled in school to learn reading and writing due to an undiagnosed learning disability and still reads with difficulty today. This has left him unable to scan the handwriting on the wall: that even the most powerful men in the world cannot get away with serial sexual abuse forever. They've been falling like dinosaurs after a meteor crash lately, but decades of legal inaction and a legion of adoring fans had convinced the recording superstar that he was the untouchable Teflon Don of the music industry.
His troubles began in 1996, when he was sued by Tiffany "Tia" Hawkins, who alleged that Kelly began fucking her in 1991, when he was 24 and she was 15. The relationship lasted three years, after which Tiffany tried to commit suicide. The suit was reportedly settled for $250,000, and Hawkins signed a nondisclosure agreement (NDA), setting the pattern for Kelly's serial abuses in the future.
In 1994 he secretly married his 15-year-old protégée Aaliyah, using forged documents that stated she was 18. Kelly had promised to jump-start Aaliyah's career as a singer, a promise he would use to lure many more naive girls into his orbit. Kelly and Aaliyah denied that they had arranged an illegal marriage, but the truth came out in 1997, when Aaliyah filed a suit to have the marriage records expunged.