Politics
Asshole of the Month: Mike Pence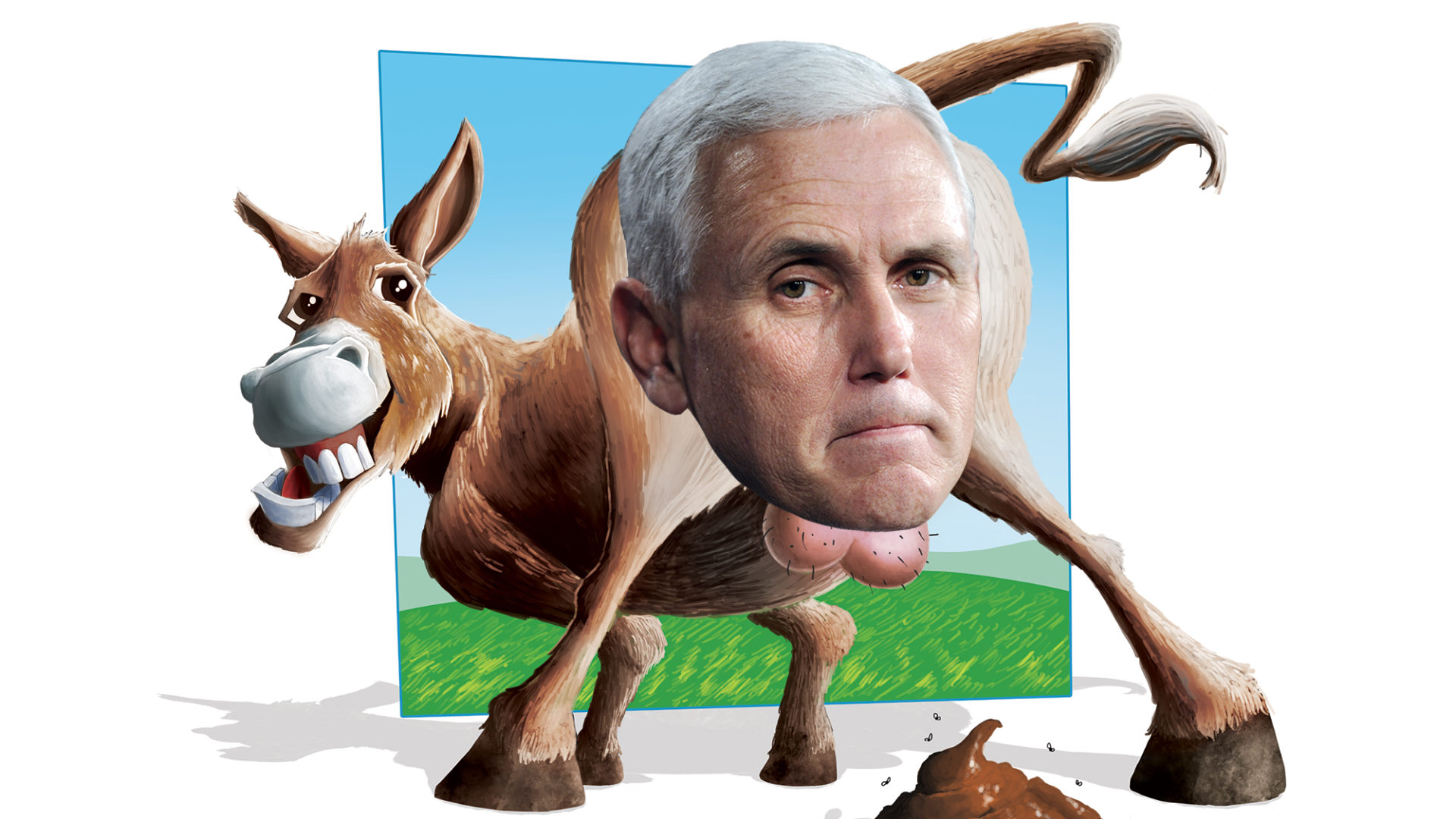 If by some dark twist of fate Donald Trump gains the White House, with all of his many contradictory statements and positions, how would he really run the country? Thanks to his pick for Vice President, we now know: Mike Pence, current governor of Indiana, would actually be in charge, while his nominal boss would continue playing the buffoonish emcee in his ultimate reality TV show, POTUS Unplugged.
Pence the apprentice was picked due to his bona fides with the evangelical base and his experience in government. But no sooner had Trump picked him—probably by coin flips—than he was overcome with buyer's remorse and desperately tried to change his choice up to midnight on the Friday before the convention, according to CNN. After relying on his "gut feeling" for people, Trump may have belatedly researched Pence and discovered he'd blown it—"Sarah Palin without the charisma," in the words of HuffPost writer Eric Schmeltzer.
This has become a tradition in the conservative cause:nominating either the village idiot for VP or an evil Svengali who pursues a covert agenda behind an amiable frontman. In the first category we have Dan Quayle and Sarah Palin; in the second, George Bush Senior running foreign policy while senile Reagan napped, and Dick Cheney puppeteering Junior Bush. Pence appears to be a hybrid of both types: an idiot and behind-the-curtains decision maker, doubling the potential horror of a Trump Presidency.
Incredibly, Trump used Arthur Culvahouse, the same lawyer who helped choose Sarah Palin for McCain's disastrous campaign, to vet Pence. Not a great start for the Big Boss who claims to hire "great" people! And Pence was not his first choice: Kasich was offered the plum first by Donald Jr., according to one of Kasich's advisers. "The most powerful Vice President in history," said Trump's son, who explained that his dad's VP would be in charge of both domestic and foreign policy, which leaves…what, exactly, for Trump to do? "Making America great again," parroted Junior.