Politics
Asshole of the Month: Michael Cohen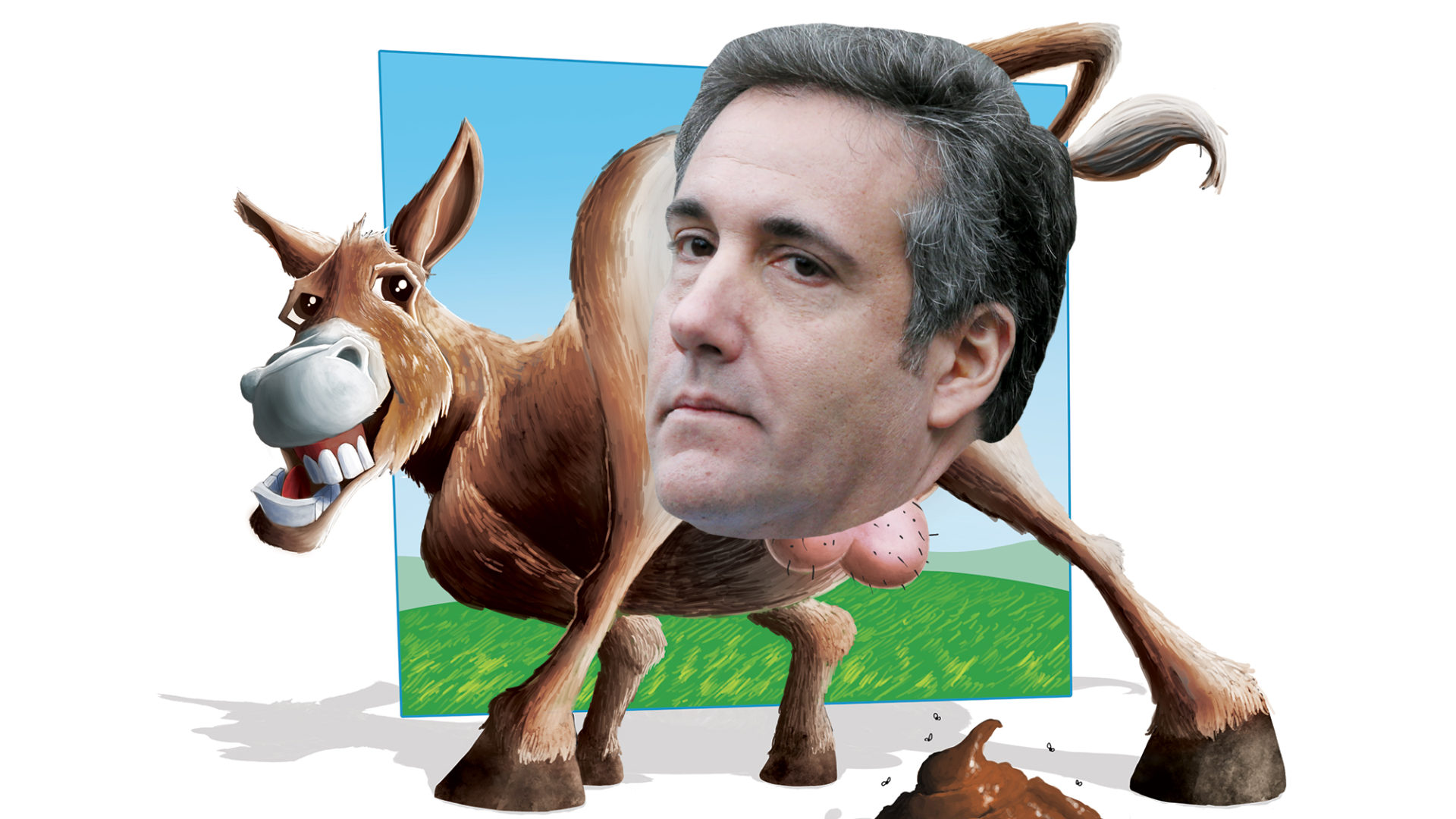 If all of Robert Mueller's digging and indictments haven't done much to budge our Blowhard in Chief from his prime-time spot in the White House, the raid of Trump's legal-eagle fixer, Michael Cohen, has to have him sweating bullets. The worst disaster for any don or mogul on the shady side of the law is this: his consigliere—the man who knows where all the bodies are buried and how and why they got there—rolling over to provide state's evidence.
In April the FBI raided Michael Cohen's office, home and hotel room, seizing, among other files, confidential documents related to the $130,000 payoff to porn star Stormy Daniels, who allegedly had a brief affair with the Donald in 2006.
True to character, Trump denied having anything to do with Stormy or her big payday, and Michael Cohen claimed that he paid her out of his own pocket and never received reimbursement from the Trump Organization or campaign. He just did it out of dog-like loyalty to his boss and the goodness of his great big, generous heart, the kind of altruism that lawyers as a breed are so famous for. Giving away over 100 grand, why, he's almost the Mother Teresa of corporate attorneys!
Except Cohen is no Mother Teresa, and the whole shaky story is riddled with holes: If Trump didn't fuck around with Stormy, then why the apparent hush money, delivered in the final stretch of the 2016 election campaign? No, this episode was yet another fix-it job by Trump's "pit bull," a role that Cohen gleefully acknowledges with statements like these: "I will do anything to protect Mr. Trump," and "I'm the guy who would take a bullet for the President." But the question now is, will Cohen take the whole barrage of bullets aimed his way by the U.S. Attorney for the Southern District of New York? Possible charges include bank fraud, wire fraud and violating campaign finance laws.