Politics
Asshole of the Month: Mark Zuckerberg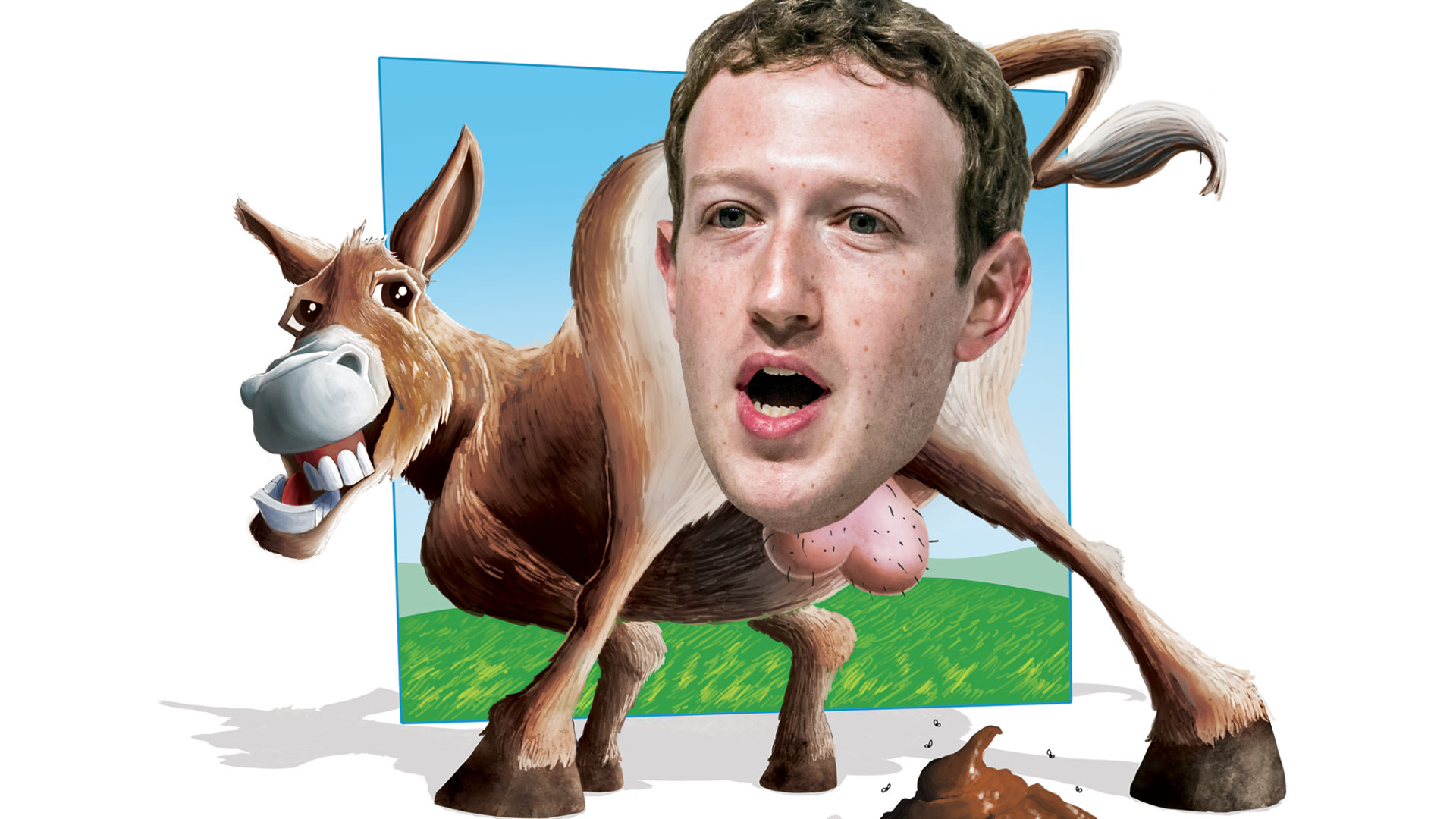 In the film The Social Network about the founding of Facebook, Mark Zuckerberg's soon-to-be-ex-girlfriend tells him, "You're going to go through life thinking that girls don't like you because you're a nerd. And I want you to know, from the bottom of my heart, that that won't be true. It'll be because you're an asshole."
She hit the nail on the head. Of course Zuckerberg is not alone; in Silicon Valley, assholery is almost a requirement for being a tech entrepreneur. But Zuckerberg epitomizes the type: a harmless-looking geek with the heart of a blood-drenched conquistador. As portrayed in the movie, Zuckerberg's Harvard classmates, the Winklevoss twins, claim that he didn't even come up with the idea for Facebook; rather, the supposed genius stole it from them.
The twins had hired Zuckerberg to program their own social/dating networking site. In AOL instant messages from that period, he discussed his scheme with a friend: "So you know how I'm making that dating site. I wonder how similar that is to the Facebook thing. Because they're probably going to be released around the same time. Unless I fuck the dating site people over and quit on them right before I told them I'd have it done." Later, that's exactly what he decided to do: "Yeah, I'm going to fuck them. Probably in the ear."
Shortly after launching TheFacebook.com site at Harvard, he was astounded to have sucked up "over 4,000 emails, pictures, addresses" submitted. Asked how he managed that hoovering of private information, Zuck replied, "I don't know why. They 'trust me.' Dumb fucks." After the Winklevoss twins complained to the university and Harvard was considering booting him for unethical behavior, he told his friend, "You can be unethical and still be legal. That's the way I live my life. Haha."
There you have it, straight from the horse's mouth. But fucking over his classmates wasn't enough—he had to rub their noses in it. After the Winklevoss brothers launched their own network, ConnectU, Zuckerberg hacked into it and created a fake profile for Cameron Winklevoss, rejoicing that "We copied his account like his profile and everything except I made his answers all like white supremacist." The fake profile included these lines: "Hometown: I'm fucking privileged… where do you think I'm from. Hair color: Aryan blond. Favorite music: The sound of myself masturbating. Favorite quote: 'Homeless people are worth their weight in paper clips—I hate black people.' Interests: Trying to find my penis. Squandering my father's money. Looking like a douchebag." If that wasn't enough, Zuck the real douchebag sabotaged the ConnectU site by deactivating user accounts.