Politics
Asshole of The Month: Maria Bartiromo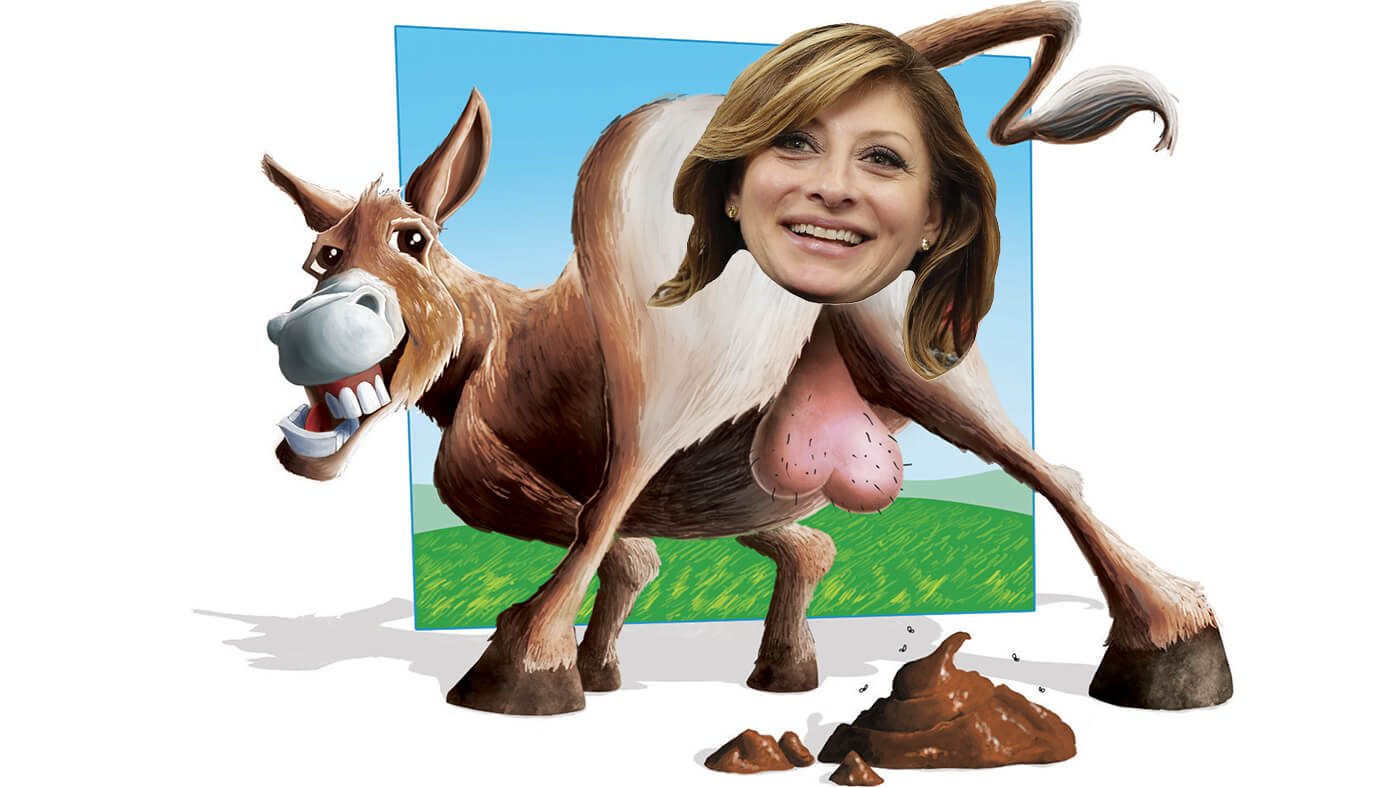 Largely unrecognized, another pandemic swept across this nation prior to COVID-19. It didn't cause loss of smell, but loss of common sense. It didn't cause corporeal death, but the numbing of brain cells. It compelled previously rational, responsible people to abandon all their principles, flip their lids and act like brainwashed zombies idolizing a cult leader. This pandemic is known as Trump Adulation Disorder (TAD), and we're still a long way from flattening the curve on it.
A sad case in point: Current Fox News mouthpiece Maria Bartiromo started out as a producer for CNN, then logged 20 years as a highly honored, nonpolitical financial journalist at CNBC—where she was known as the Money Honey—pioneering the first live broadcast from the New York Stock Exchange. She was jostled around and gaslighted a lot there, being about the only female in this mosh pit of barking alpha males, but she broke that glass ceiling for good. As an honest, aggressive reporter, she snagged interviews with Wall Street's notorious CEOs and demanded answers. After the big financial meltdown of 2008, she called them out: "I'm a free-market capitalist who would like to think that the market can correct itself. Unfortunately, the structures we have in place dropped the ball. The boards of directors were asleep at the wheel. So were the regulators…. Wall Street today faces the wrath of their shareholders and the scorn of the public. There's got to be substantial change from within to regain public trust."
So far, so good. Then, in 2013, she left CNBC for a sweeter deal at Fox, and there began the decline. She kept pounding the nonpartisan finance beat, gaining more awards and general respect, but also gradually expanding her bailiwick to cover more political topics. Then, in 2016, she and the rest of the crew on the Fox cruise ship became infected with the Trump virus. The main symptom at Fox was a feverish inflammation of profits: The flamboyant reality TV star as GOP POTUS candidate was a gold mine for ratings. Every time Fox abandoned objective reporting and pumped up Trump, acting like his personal PR agency, the ratings soared—including for Bartiromo's shows. She hosted one of the 2016 Presidential debates, where she maintained a necessary air of balance and impartiality, but she couldn't really hide her lovesickness for the new Dear Leader. After this gig, she really lost it and started shaking pom-poms for Trump.