Politics
Asshole of the Month: Kyrsten Sinema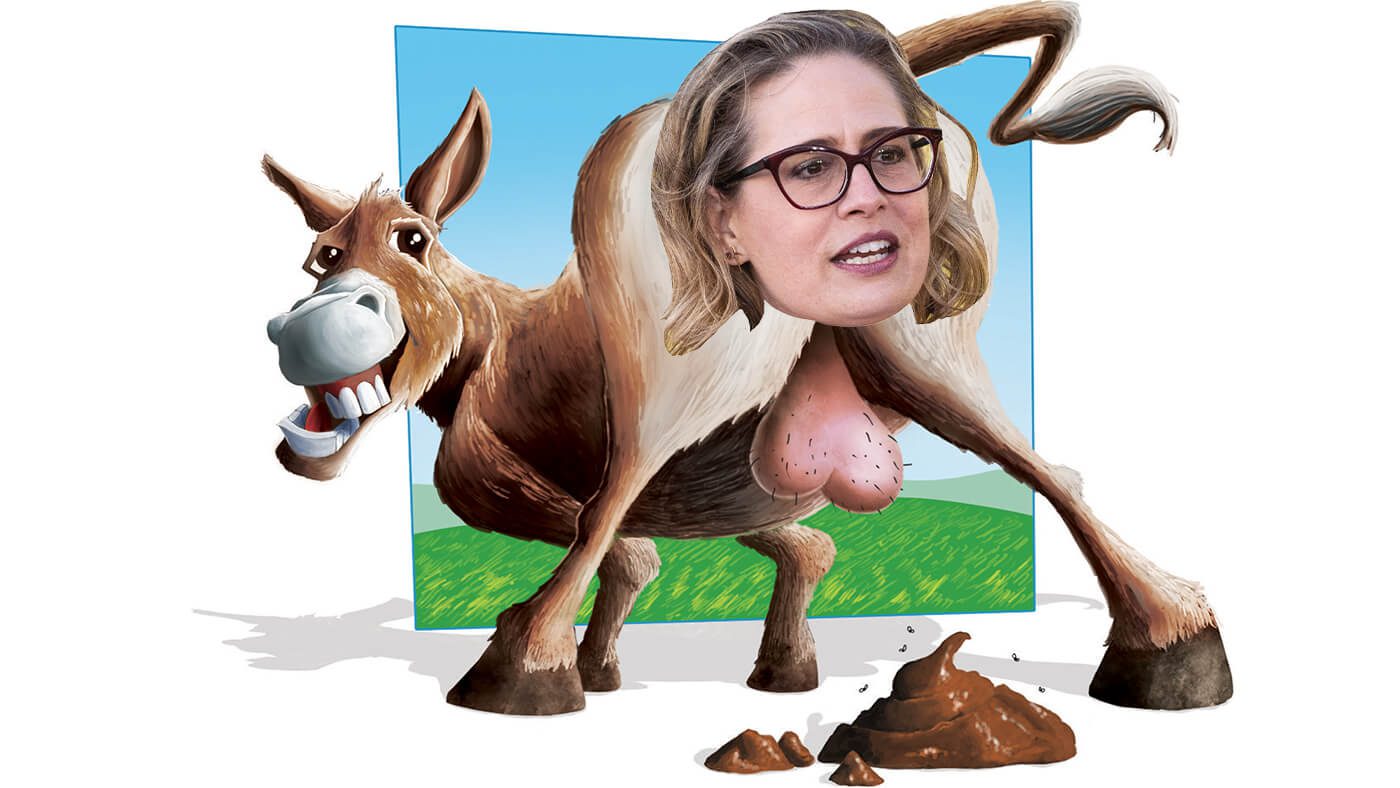 This U.S. Senator from Arizona has become infamous lately for joining hands with Joe Manchin of West Virginia to derail President Biden's legislative agenda: first the Build Back Better program, then two voting rights reform bills. Both senators are Democrats who essentially abetted a unanimous block of 50 Republicans in gutting these proposed laws. What's wrong with these Democrats, or DINOS (Democrats in name only), as some come call them? Are they sick, confused, suffering some kind of identity crisis or just traitorous assholes?
We covered Joe Manchin's strange hybrid politics (half-Democrat, half-Republican) in the last issue. But Kyrsten Sinema is an even stranger creature: the duck-billed platypus of American politics. Reading through her bio and voting record since she first entered politics as an Arizona state representative in 2005, we are reminded of Sybil, the film about a woman suffering from multiple personality disorder.
Sinema was raised in the Mormon church—about as conservative an upbringing as is possible in America. After graduating from Brigham Young University, she left the church and broad-jumped to the Green Party, about as liberal as is possible in America. As a Greenie, she was a real fire-breathing radical, working for Ralph Nader's Presidential campaign in 2000, supporting abolition of the death penalty, and organizing 15 rallies to protest our idiotic wars in Afghanistan and Iraq, while denouncing Presidents Reagan and George Bush Sr. as "the real Saddam and Osama lovers." But all this was a little too radical for deep-red Arizona, so she U-turned again, toward the center, joining the Democratic Party in 2004 before running for U.S. representative of the Grand Canyon state's 9th district in 2012. She won that race, then the race for U.S. Senate in 2018, and has continued the herky-jerky dance ever since. She wouldn't be the first politician with malleable, shifting principles in the service of ambition, but she may be the most rubbery of all.