Politics
Asshole of the Month: John Neely Kennedy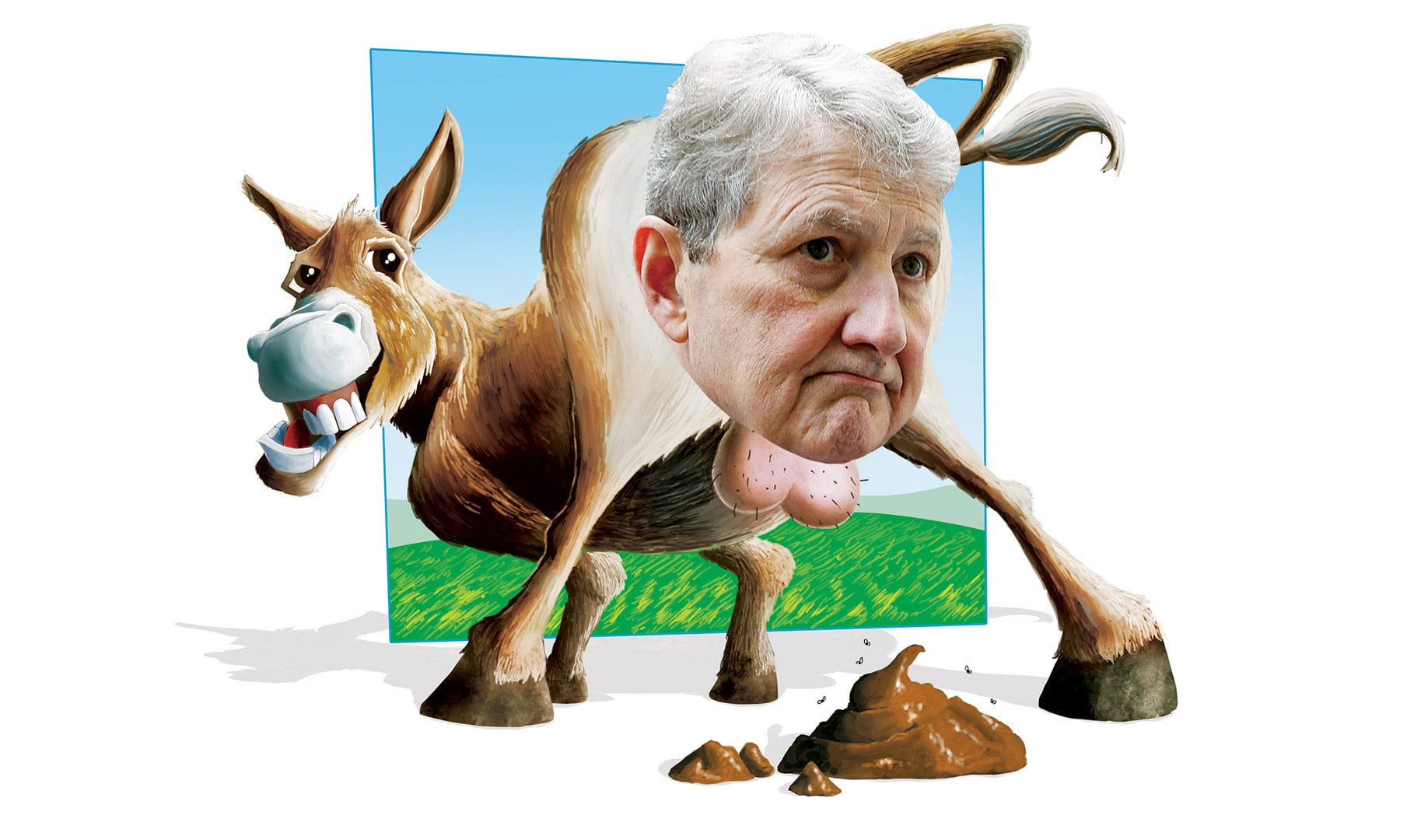 The U.S. Senate gained a new clown in 2016: John Neely Kennedy from Louisiana, who is definitely not related to the Kennedys from Massachusetts, although the bayou boy has exploited the confusion at times. Back when he was a Democrat, his campaign sent out a flyer to predominantly black neighborhoods with this misleading headline: "John Kennedy…not just another election day Democrat! The Kennedy tradition! The Kennedy commitment!"
JFK is surely spinning in his grave over his name being abused to camouflage this shape-shifting fraud with the principles of a wind sock. Yes, Kennedy was a Pelican State donkey for the majority of his life, serving as a counsel to Democratic Governor Bud – dy Roemer, then state treasurer, before running for the U.S. Senate seat as a liber al Democrat in 2004, even endorsing John Kerry over George W. Bush for President. He lost that race, then four years later decided he might have better luck changing his spots and running as a Republican. He lost again. Finally, in 2016, he ran as a Republican once more and won the Senate seat, hitching his star to Donald Trump's coattails.
What put him over the hump this time? He changed his spots yet again—from a blue-blood Southern gentleman with an elite education to a folksy deplorable with an exaggerated Southern drawl. As one of his former classmates said, the whole Foghorn Leghorn act is "about as authentic as a cow in a camel costume." The Bayou Brief newspaper put it like this: "It's part of a carefully, albeit mysteriously calculated image to portray a well-educated professional politician as a cracker-barrel philosopher, a character straight out of the long-running TV show Hee Haw."
Far from being a down-home hayseed, Kennedy was Phi Beta Kappa and president of his senior class at Vanderbilt, then executive editor of the prestigious Virginia Law Review at the University of Virginia, then a Rhodes Scholar at Oxford. But Trump's gullible base— unable to distinguish between real populists and phony ones like Trump and Kennedy, eats it up—because Kennedy's quips are so darn quotable.