Politics
Asshole of the Month: Joe Arpaio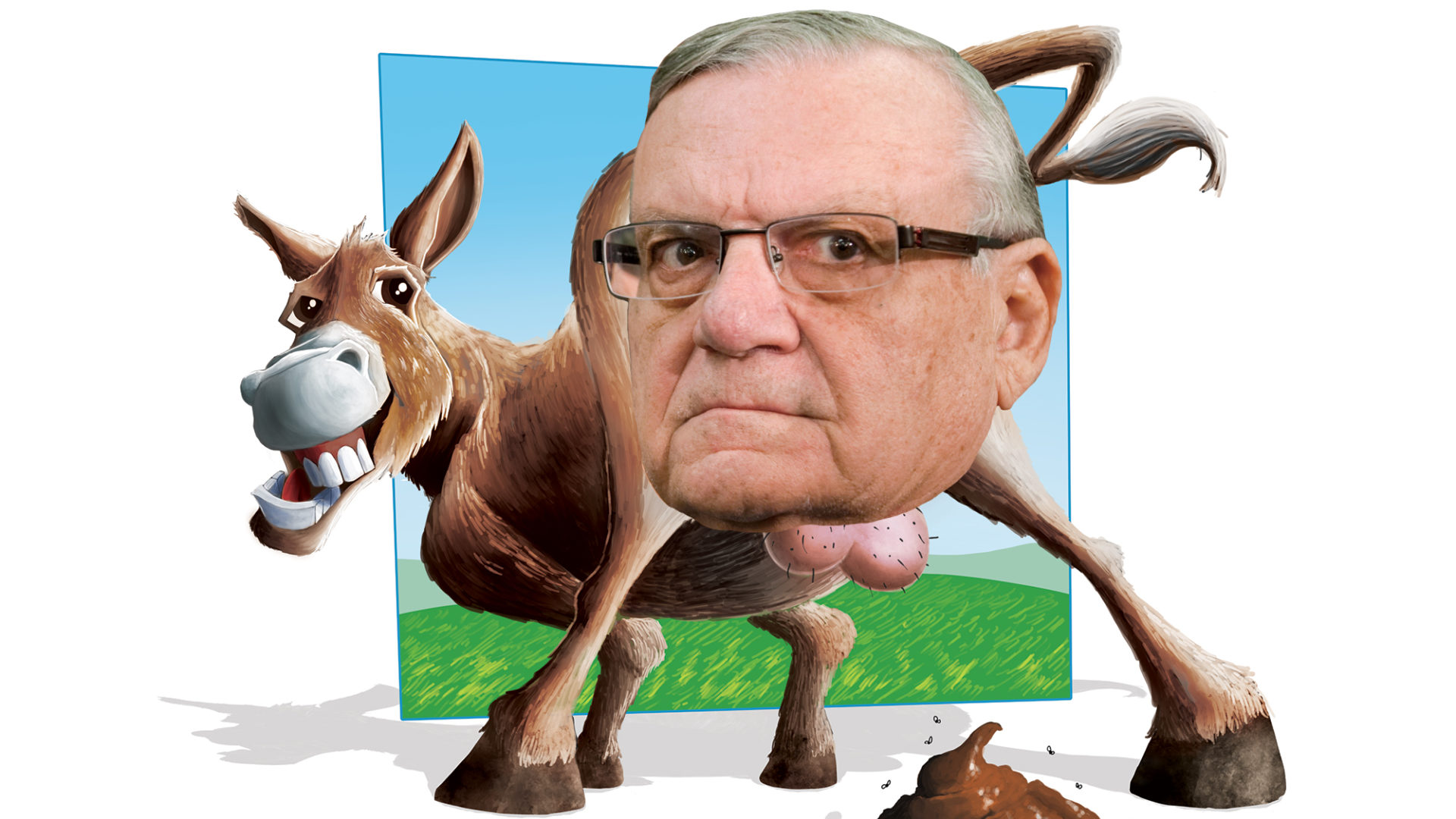 The surest path to elected office in America is the ever popular vow to "get tough" on crime. "Getting tough" sounds better than "getting smart" on crime, which works better. So instead of smart district attorneys and sheriffs, we often get stupid tough guys with more phony brawn than brains. A lot of them turn out to be flaming assholes, but there's none more foul and fascistic than self-described "America's toughest sheriff," Joe Arpaio.
He's most infamous, of course, for the worst episode of racial profiling in American history, according to the U.S. Department of Justice. The problem of illegal immigration can be debated, but Arpaio's Maricopa County deputies did not distinguish between undocumented aliens, documented aliens and Latin American citizens. His patrols randomly stopped Latinos to check immigration status; the victims didn't have to cruise through a stop sign or do anything illegal or suspicious—just look Latino, and that was enough to be detained and interrogated.
In one case 50 Latinos were held for hours with no legal justification. Still more were randomly stopped, ziptied and detained, again without reason. Mexican citizen Manuel Melendres was kept for nine full hours, even though he had a valid tourist visa. In Maricopa County jails, Latino prisoners were routinely insulted with racial slurs.
Since Arpaio first became sheriff in 1993, his office has cost Arizona $142 million in fees, settlements and court awards. A federal judge finally put a stop to these outrages, convicting him of criminal contempt of court for refusing to stop his Gestapo tactics. He was facing six months in jail before another dimwit tough guy, Donald Trump, pardoned him. The $142 million in lawsuit settlements that Arpaio has cost Maricopa County taxpayers is just one mark on a rap sheet that reads like the history of some brutal junta in a banana republic. We're not exaggerating.