Politics
Asshole of the Month: Jesse Watters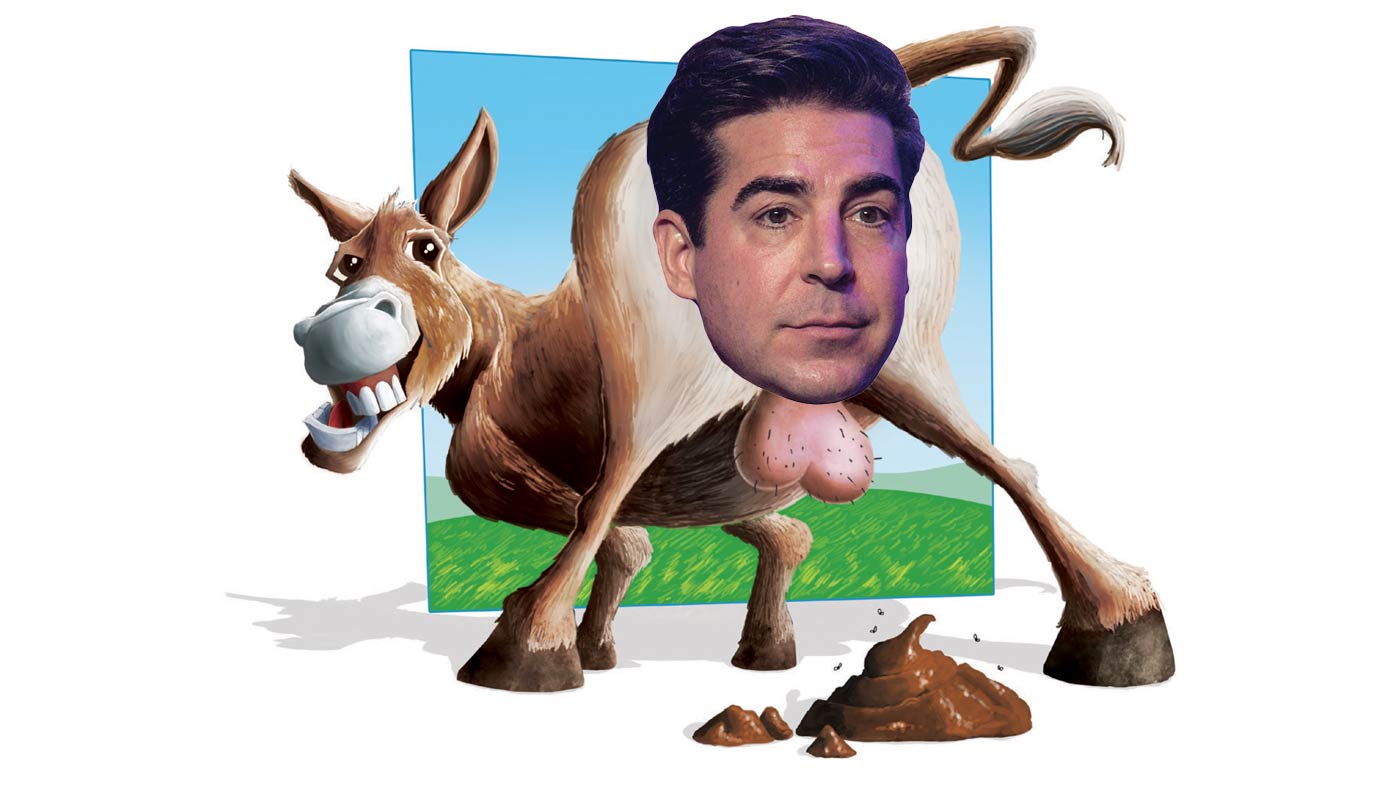 While the air we breathe grows hotter and more foul by the year, at least we can be thankful for a reduction in airwave pollution lately: Bill O'Reilly was canned by Fox in April 2017 after The New York Times reported that the company had shelled out $13 million in sexual-harassment suit settlements to five of his female victims; in 2021, the fat gas bag Rush Limbaugh finally met his maker (thank God!); then Tucker Carlson, the network's top-ranked blowhard, was fired in April. But nature abhors a vacuum, and so does the prime-time 8 p.m. Asshole spot at Fox News. Enter Jesse Watters.
In the media world, he's a real blue blood: His maternal grandfather was publisher of Better Homes and Gardens magazine, and his maternal great-grandfather was publisher of The Saturday Evening Post. He was groomed at an expensive private high school and private Trinity College before landing his first job as a production assistant at Fox News in 2002. Within a couple of years, he was appearing on The O'Reilly Factor doing man-on-the-street interviews. By 2011, he had his own segment with a flashy logo—Watters' World. It was basically "ambush journalism": Pounce on some unsuspecting soul, stick a mic in their face and prod them into saying something stupid or embarrassing. If the unsuspecting interviewee happened to be an ignorant or inarticulate Democrat (yes, they breed among us too), all the better!
But when the tables were turned, Jesse proved he could dish it out, but he definitely couldn't take it. In 2009, he followed a journalist, Amanda Terkel, by car for two hours as she drove on vacation to Winchester, Virginia. Then he pounced, blasting her for an article she had penned critical of Jesse's hero, Bill O'Reilly. Years later, at the 2016 White House Correspondents' Dinner, the Huffington Post's Ryan Grim pounced on Jesse, suggesting that he should apologize to Amanda Terkel.