Politics
Asshole of the Month: Jared Kushner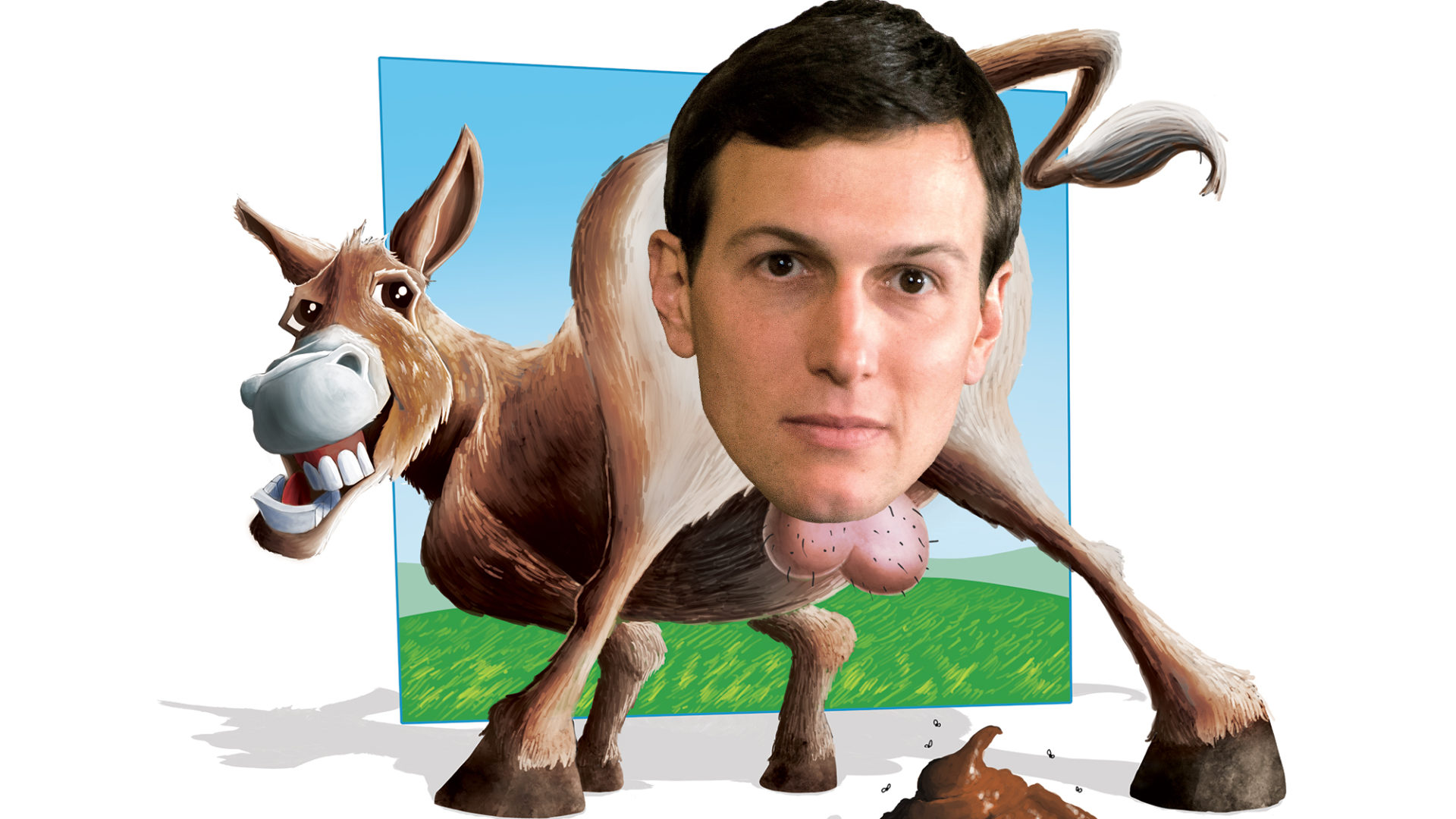 The standard practice in every third-world banana republic is gross cronyism and nepotism. The big honcho in power stifles competition, ladling out monopoly contracts to his pals and hiring relatives for key government positions, guaranteeing obscene fortunes for his tribe at the expense of the general public. The whole nation is turned into a private mega-corporation to benefit the supreme leader's kith and kin. Blood and connection trump competence and experience.
Unfortunately, the USA has joined this kleptocracy club with the election of Donald Trump, whose administration is the richest in American history; combined, his senior staff and cabinet are worth a whopping $12 billion. And his top two advisers are none other than his own daughter Ivanka and her husband, Jared Kushner. Like Trump himself, both have zero experience in government, and also like Trump, they have vast international business investments that pose massive conflicts of interest.
Jared and Ivanka's business empire is worth about $740 million, mainly real estate holdings fueled by foreign investment and billions of dollars in loans from the world's biggest financial service firms. Back in March, Kushner divulged most of his assets along with a plan to step down from direct management of more than 200 different businesses. But that's just window dressing. "He is still financially benefiting from how the businesses do," says Larry Noble, former general counsel and chief ethics officer for the Federal Election Commission. "Given his level in the White House and broad portfolio, it's hard to see how he will recuse himself from everything that may impact his financial interest."
Ivanka's stake in the Trump International Hotel in the heart of D.C. is worth between $5 million and $25 million, and it's a foregone conclusion that foreign officials and special-interest lobbyists will probably stay there to curry favor with the First Family. Ivanka also appeared in a 2012 ad promoting the Trump Hotel in the Philippines, which might explain Trump's recent butt-kissing of murderous Philippine strongman Rodrigo Duterte. Trump swoons over bloody assholes like Duterte, Vladimir Putin and Egyptian dictator el-Sisi— especially if he and Kushner own properties in their countries—and gnashes his teeth every day over the constitutional checks and balances that impede his own dictatorial instincts.