Politics
Asshole of the Month: Ivanka Trump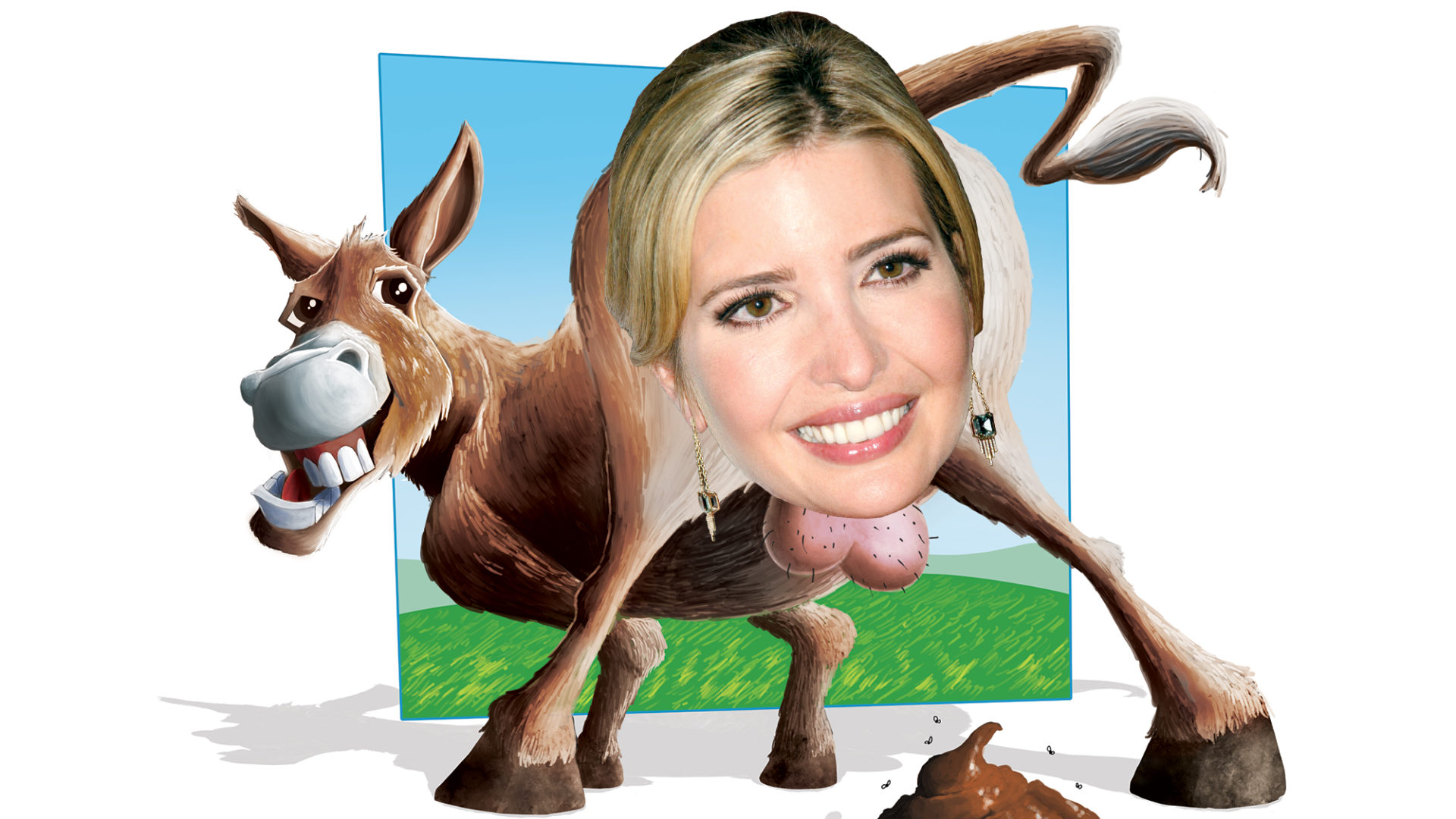 Donald Trump's daughter Ivanka is beautiful— blond, slender, high cheekbones, sultry eyes—she's also proof positive that beauty is only skin deep. Ivanka was supposed to be the good Trump in the White House, providing the conscience her psycho dad lacked. Unfortunately, she's turned into the poster girl for the President's bullshit populism.
While Big Daddy was telling us all to "buy American and hire American" in his inauguration speech, Ivanka was busy importing no less than 53 metric tons of clothing, bags and shoes for her fashion line, all of it made in foreign sweatshops. One of the Chinese factories she used forced workers to put in 57 hours per week "on a regular basis" and work up to 82 hours of overtime per month between September 2015 and August 2016, a violation of Chinese overtime labor law. They were paid a mere $62 per week, and less than a third of them were offered legally mandated benefits. Three investigators from an American nonprofit, China Labor Watch, were arrested or disappeared while looking into these abuses in China. Maybe Ivanka should change the name of her brand to Coolie Couture.
Though you'd think her fashion line would at least be original, many of her designs are complete rip offs. Her brand settled one lawsuit brought by Unicolors for barely tweaking their fabric design and selling it as her own. In 2016 Italian shoemaker Aquazzura slapped her with a trademark infringement suit for basically cloning its Wild Thing shoe.