Politics
Asshole of the Month: Eric Trump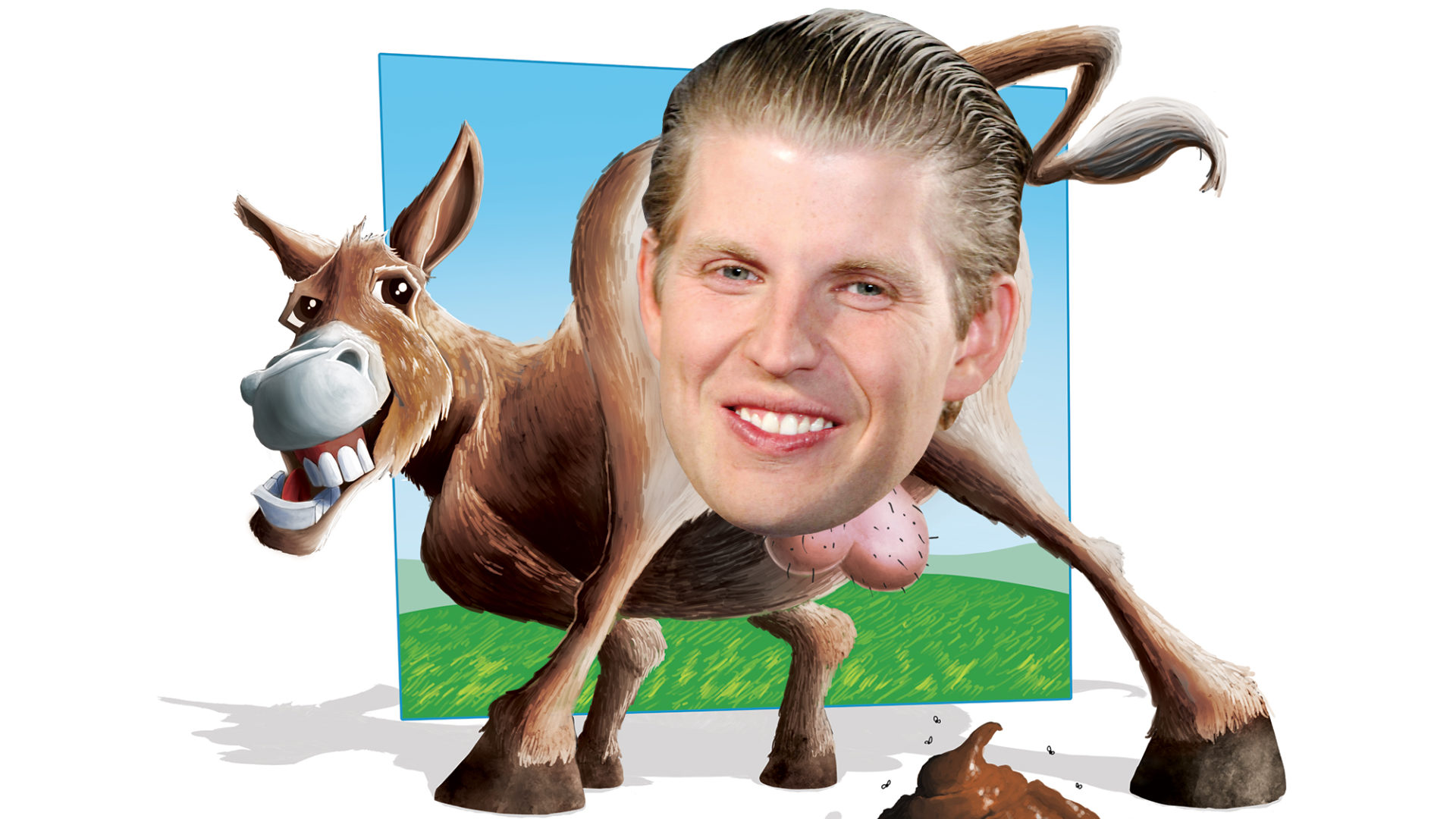 When a son emulates his father, it's often said that the apple doesn't fall far from the tree. In the case of the Trump family, it's more like the turds don't plop far from the Asshole. That's certainly the case with Eric Trump, the third turd spawned by Donald Trump, now the world's reigning king of Assholes.
Eric is the President's big – gest supporter, brooking no dissent against Big Daddy. He's afflicted with the very same syndrome of excessive ego, obnoxious arrogance and dangerous delusion. When Trump was riding roughshod from New York to Florida, swindling contractors, employees and Trump University students, little Eric was his sidekick. Now the boy's riding shotgun again as Big Daddy goes global, plowing through affordable healthcare, the EPA, the State Department, the free press and stable relations with our allies.
Excluding meetings with foreign leaders, President Trump has held only one press conference since his inauguration in January, but he's found the time to play golf upwards of 30 times. This is all just a part of the job, according to Eric, who states that "I think being able to go to Mar-a-Lago, it is my father's Crawford, Texas."
Crawford Ranch, of course, was where the smirking chimp named George W. Bush played cowboy and spent most of his time prior to 9/11, chainsawing brush while ignoring explicit warnings about bin Laden's plans to strike the U.S. Holy shit, did Eric just equate Big Daddy to Dubya, now regarded by most historians as the absolute worst fuckup of a President in American history? But Bush Jr. is not the only role model Eric cites for his father: He once described Big Daddy as a "super genius in a very, very practical way" and compared him to Winston Churchill! If there is ever an earthquake in England, we can be sure it's caused by Winston spinning in his grave like a nuclear centrifuge!