Politics
Asshole of the Month: Dr. Mehmet Oz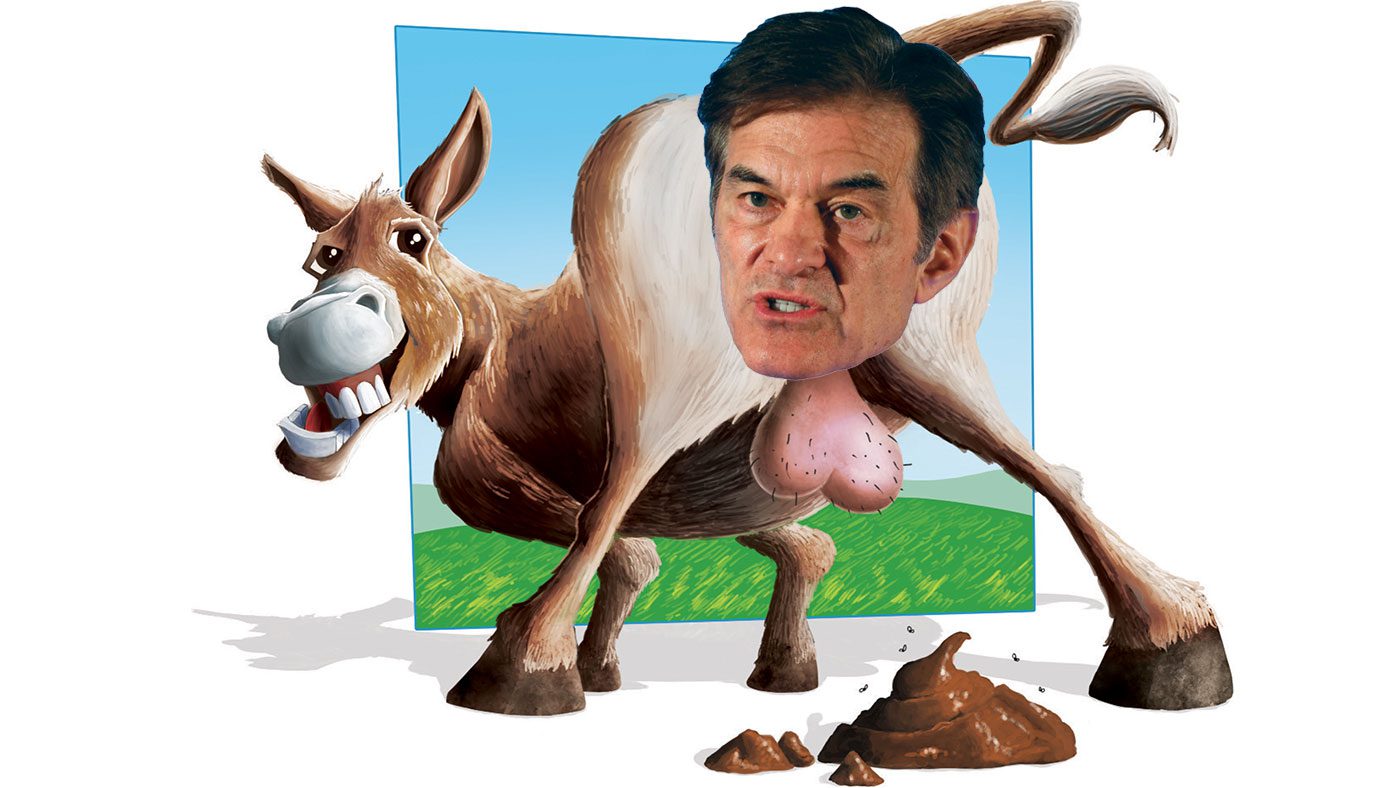 If it's true that prostitution is the world's oldest profession, what would be the second oldest? There are many possible candidates, but a good wager would be snake oil salesman. Humanity has always been afflicted with a terrifying array of diseases and maladies; before modern medicine, dealing with them was the province of witch doctors, faith healers and other forms of quasi-magical intervention, some of them more harmful than doing nothing. Desperate for relief, sick people, or others wanting to safeguard their health, were willing to try anything—Swallow this bat turd and you'll feel much better!—and there was invariably a greedy charlatan around to offer a bogus "miracle" tonic or cure. Snake oil for all your ailments, young and old alike!
Even in the era of modern medicine, quackery still appeals to vulnerable souls—just witness the long career of TV's most popular doctor, Mehmet Oz, who has decided to run for political office in the upcoming midterm elections for U.S. senator of Pennsylvania.
The son of well-off Turkish immigrants, Oz graduated from Harvard before earning his M.D. and MBA degrees at the University of Pennsylvania's School of Medicine and Wharton School and practicing as a cardiothoracic surgeon and professor of surgery at Columbia University. At the Columbia-affiliated Presbyterian Hospital, Oz and a colleague founded the Cardiac Complementary Care Center to provide alternative treatments for heart disease patients. One of his treatments was "therapeutic touch," wherein a practitioner places his hands on or near patients to manipulate their "energy fields" and thus promote healing. If this reminds you of a televangelist slapping a congregant's forehead to drive out demons, you're on the mark. An experiment published in the Journal of the American Medical Association disproved the whole thing. The administrators forced Oz to drop this quackery at the hospital before he found a better venue for peddling pseudoscientific bullshit—television.