Politics
Asshole of the Month: Dana Rohrabacher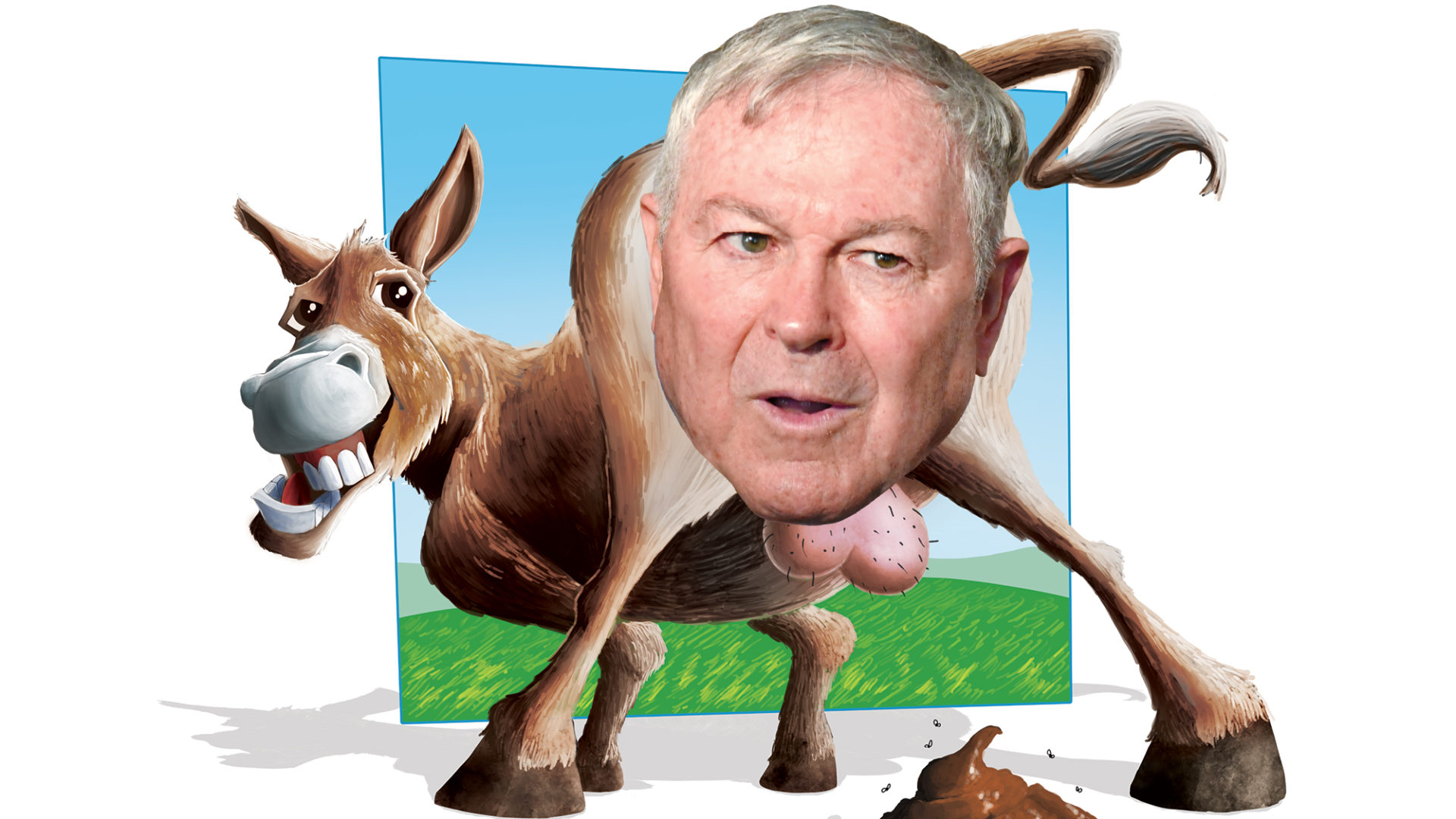 California has produced its share of freaks and crackpots, but topping that list of lunatics is the 29-year incumbent GOP representative from Orange County, Dana Rohrabacher. Like an outhouse that hasn't been emptied for three decades, he continues to burp out blasts of ever more obnoxious effluvia.
The man has actually stated that climate change in the distant past was caused by "dinosaur flatulence." That's right—if it hadn't been for dinosaurs farting uncontrollably, they might have survived, and we'd all be living in one big Jurassic Park now. He thinks current global warming is groundless "liberal claptrap" and part of a conspiracy to "create global government." But just in case it is a real problem, he suggests one solution: clear-cutting rain forests and replanting baby trees! Never mind that rain forests are the real lungs of the planet, absorbing vast quantities of greenhouse gas CO2 and producing life-sustaining oxygen. It's a safe bet that Rohrabacher flunked Biology 101.
About the Robert Kennedy assassination, he once claimed that another Arab had been arrested that night, so it might have been a broader Palestinian plot. True, there are many questions about the RFK hit, but no one aside from Dana the Dunce has ever proposed such a quack theory. Continuing down the garden path to the nuthouse, he suggested that Google was suppressing search results for fellow whack job Dinesh D'Souza's anti-Obama film, and that Obama actually allowed the four Americans in Benghazi to die in order to ensure his reelection. How the hell that makes sense no one knows. Topping that absurdity, he claimed that the riots at the Charlottesville "Unite the Right" rally last August ensued from a conspiracy of liberals. "It was a setup for these dumb Civil War reenactors," Rohrabacher said. "It was left-wingers who were manipulating them in order to have this confrontation…to put our President on the spot."
We can add Logic 101 to Dana's flunk list. He's like that lame-ass kid in high school who never did his homework because he was too busy trying to hang with the cool thugs, bullies and future jailbirds. One of his best pals is disgraced lobbyist/con man Jack Abramoff. After helping Abramoff fraudulently obtain a $60-million loan to buy his fleet of casino boats in Florida, Dana described the shyster as a "good person" and "patriot." He's also buddy-buddy with Paul Manafort, having received a sizable campaign contribution from the shady Republican operator recently indicted by Robert Mueller's Russian-collusion investigation.