Politics
Asshole of the Month: Clarence Thomas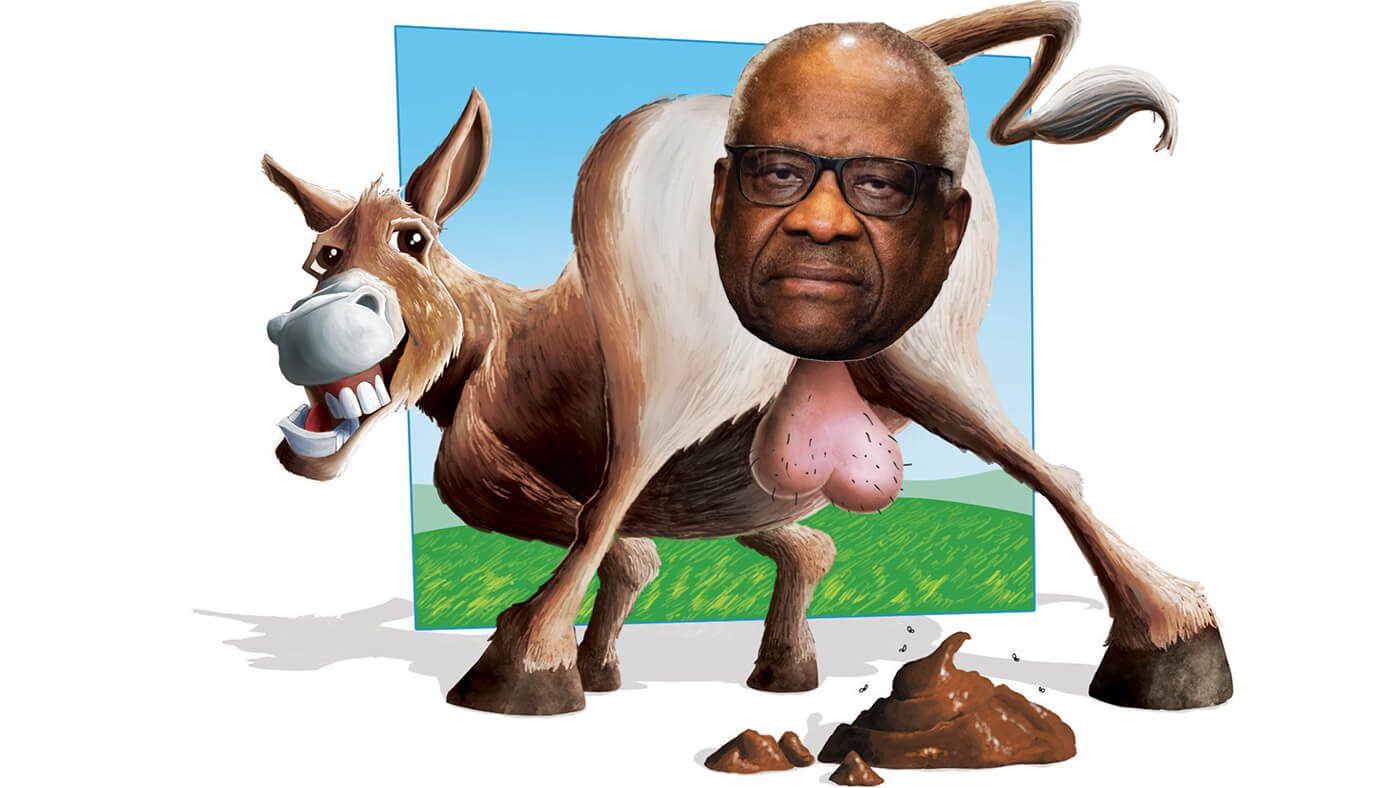 It's often said that people get more conservative as they grow older. People who were party animals in their teens and 20s eventually get married, have children, pay a mortgage and worry about their children's future as much as their own. But it doesn't necessarily translate into political conservatism.
Then there are the assholes who go ultra MAGA-nutter conservative as they grow older—usually the ones who started out right of center: grumpy yard nazis, end-times evangelists, raving Hannitys and O'Reillys, and wingnut judges fuming that everything newfangled is corrupting our souls and the only course is turning back the clock to covered-wagon days.
Clarence Thomas is the oldest sitting SCOTUS judge at 74, and he's been on the Court the longest (over 30 years). He's been conservative since the cradle, and now he's gone off the deep end, determined to turn the Court into a time machine that takes the country back to the glorious 1930s and beyond, minus all the New Deal stuff.
He became a judge reluctantly. When President George H.W. Bush was elected, Thomas told the Bush transition team that he wanted to serve as an administrator in some position like the Office of Management and Budget. Bush's team instead asked if Thomas would be interested in becoming a federal judge. "That's a job for old people," Thomas answered. "I can't see myself spending the rest of my life as a judge." But Bush's staff and federal judge Laurence Silberman talked him into it, and he was successfully nominated to the U.S. Court of Appeals for the D.C. Circuit in 1989. A mere two years later, when the first African-American Supreme Court Justice, Thurgood Marshall, retired, Bush Sr. nominated Clarence to the Supreme Court despite a dearth of judicial experience. The American Bar Association did rate Thomas as qualified, but with one of the lowest levels of support ever for a Supreme Court nominee.