Politics
Asshole of the Month: Bill Shine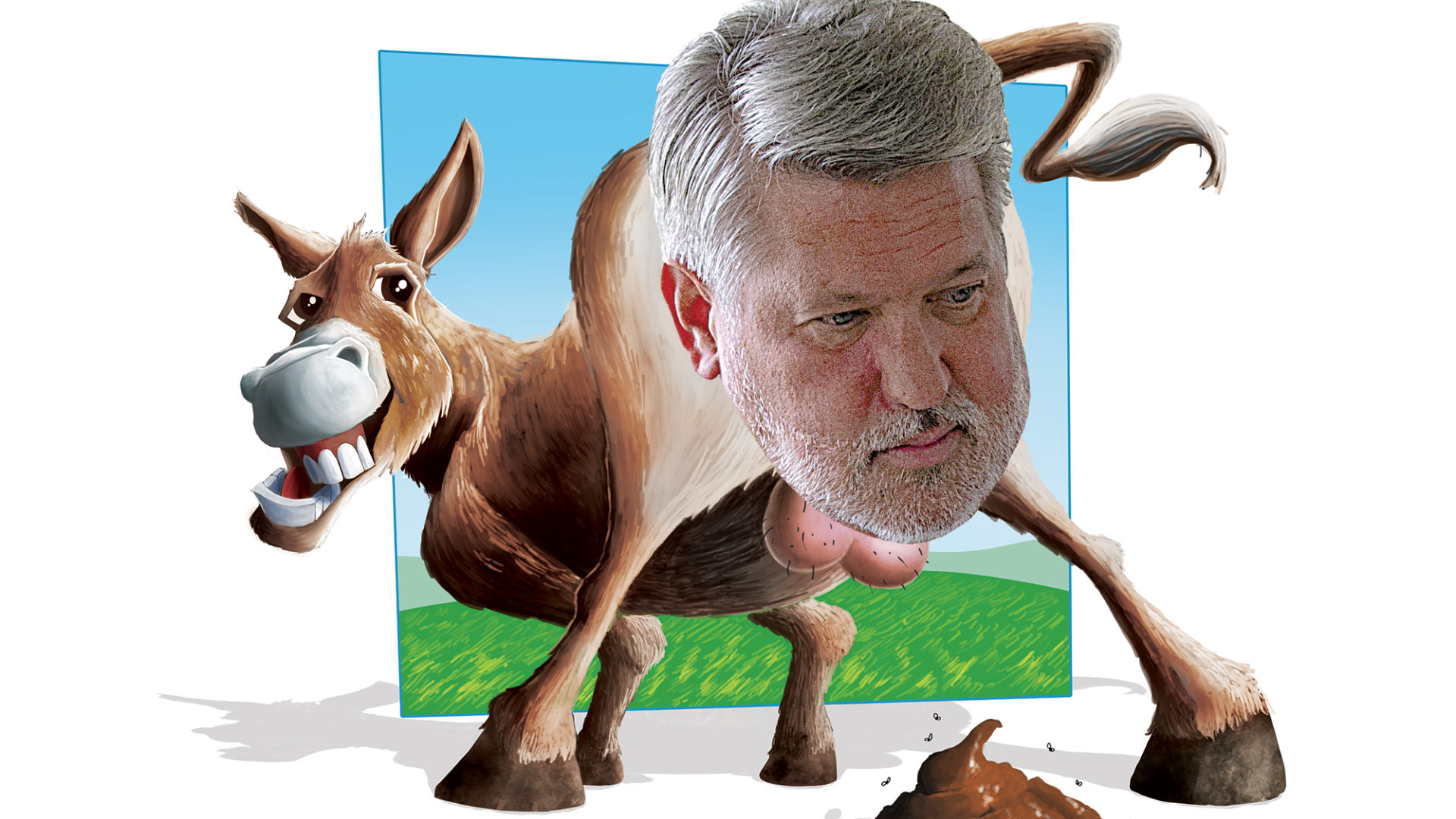 The Fox News reality TV show that the whole country is living in—The Apprentice President—got a boost this summer when the star of the show, Donald Trump, hired longtime Fox News producer Bill Shine as deputy chief of staff for communications to upgrade the White House's production values. Trump was getting constipated over the amateurish lighting and staging of White House events, compared to the Hollywood quality he was used to. So Shine got to work, experimenting with three different lighting options, shifting the podium position, backdrop and microphone height until he found the camera angle Trump, like the aging starlet in Sunset Boulevard, was finally satisfied with: "Mr. Shine, I'm ready for my close-up!"
That Trump is as vain and delusional as Norma Desmond in Boulevard is beyond obvious. But he hired Shine for more than superficial showbiz reasons. For 20 years Shine was the late Roger Ailes' ass-kicking enforcer, as Fox News became the world capital of sexual harassment in the workplace. A platoon of female employees complained about Ailes' and Bill O'Reilly's chronic improprieties, but Shine ignored them and instead helped to cover up the abuses. He has been named in at least four lawsuits against Fox for suppressing claims or for racial discrimination. Some allege that Shine knew of and facilitated the hiring of private detectives to intimidate victims. None were kneecapped or awakened to find dead horse heads in their beds, but that's probably only because the light finally started shining on this cesspool before it could go that far.
One of the victims, Laurie Luhn, alleges that Shine made travel arrangements for her to hook up with Ailes, acting like a pimp. When the stress from 15 years of sexual abuse and psychological torture got to her, Shine recommended psychiatrists to Luhn. How touching. Who says the big Asshole doesn't have a heart?
Other Fox News employees filing harassment/ discrimination lawsuits against the company during Shine's tenure include Andrea Mackris, Gretchen Carlson, Julie Roginsky, Andrea Tantaros, Kelly Wright, Diana Falzone and Jessica Golloher. All were fair game for the flabby, sleazy old "studs" at Fox. In 2017 Shine was subpoenaed in a Southern District of New York investigation focused on Ailes using company funds to settle with or buy the silence of the women he sexually harassed.