Politics
Asshole of the Month: Asa Hutchinson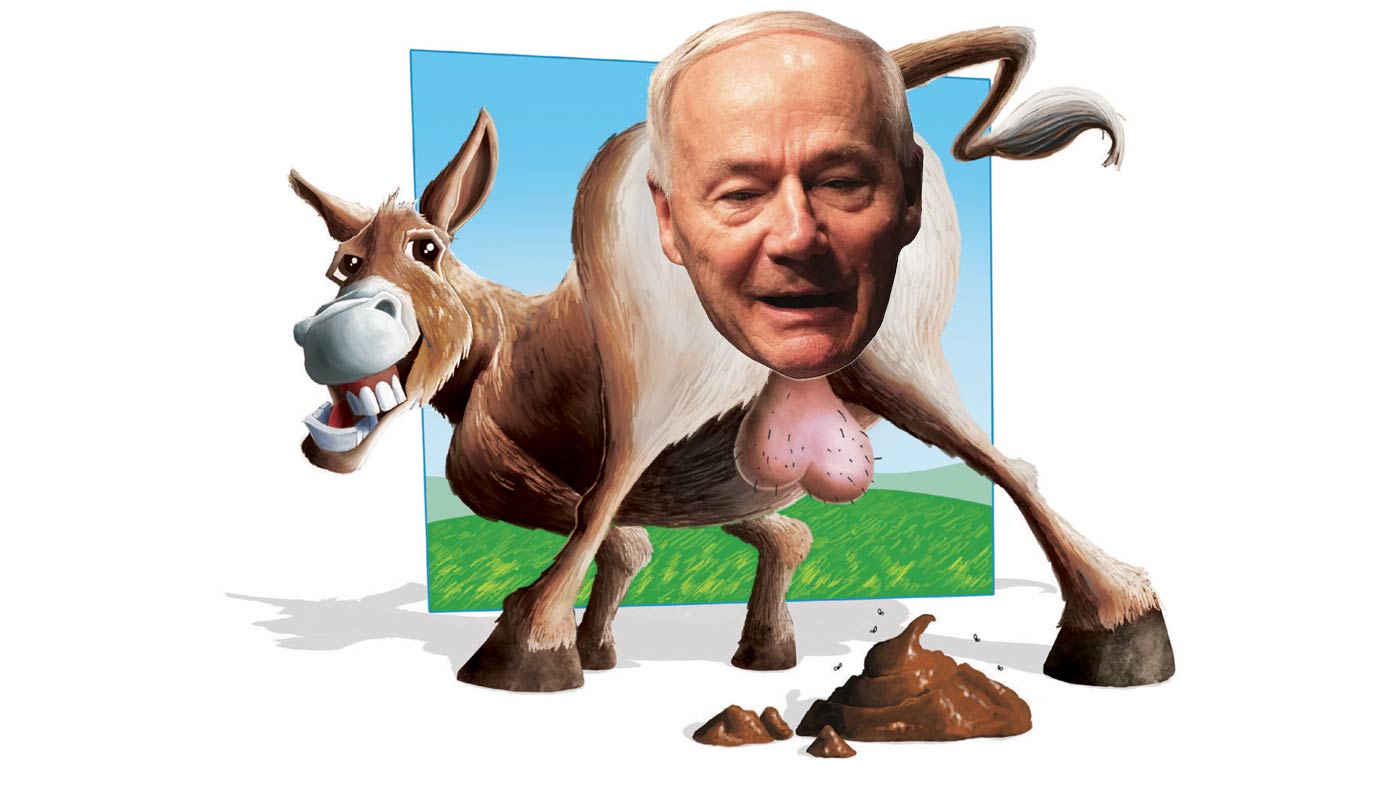 As the Great Orange Doofus continued fighting his never-ending legal problems (indicted on 34 felony counts by Manhattan DA Alvin Bragg in April), a cavalcade of ambitious Republican hopefuls sniffed blood in the water and entered the race for the 2024 Presidential nomination. It's a new parade of clown cars, ranging from the ridiculous and callous to the ignorant and profane. As of press time, the competition includes eight likely candidates, with former Arkansas Governor Asa Hutchinson—probably the dullest of the lot—officially throwing his hat into the ring on April 2nd.
Like Mike Pence, he is white-haired, soft-spoken and bureaucratically experienced—and a Christian crusader for everything far right. Hutchinson graduated from Bob Jones University, the evangelical Christian college founded after William Jennings Bryan warned evangelist Bob Jones in 1924, "If schools and colleges do not quit teaching evolution as a fact, we are going to become a nation of atheists." BJU still rejects evolution as "an unsupportable and unworkable hypothesis" while mandating the teaching of creationism in its biology classes (God created the entire universe and all the species in it 6,000 years ago). Not exactly the best education if you're going to be presiding over a country at the forefront of continuing scientific progress!
Asa's claim to the hearts of the faithful is that, unlike the other candidates, he actually worked in the administration of the GOP's modern patron saint, Ronald Reagan, after the Gipper appointed him as the nation's youngest U.S. attorney in 1982. In these circles, Reagan is second only to Jesus Christ; if you actually touched the actor turned holy man or had a last supper with him, you have been blessed as a disciple of the first order! After this stint, Hutchinson was elected as the U.S. House representative from Arkansas's 3rd congressional district from 1997 to 2001, and acted as a "house manager" (prosecutor) in the bullshit impeachment trial of President Bill Clinton.