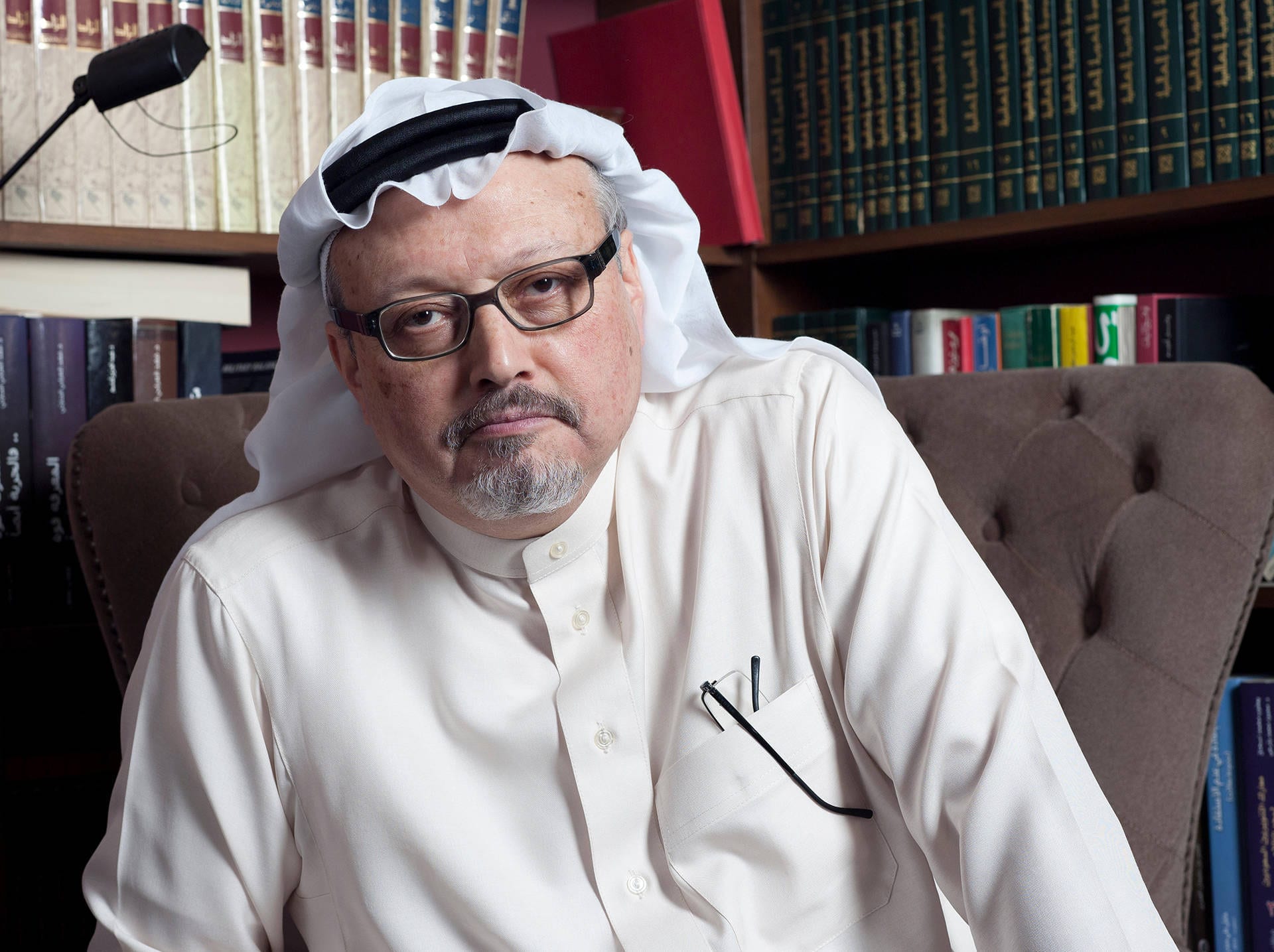 Donald Trump has the strangest crushes on questionable countries, ranging from North Korea to Russia to Saudi Arabia, not to mention several other bizarre choices. But the one for which he expressed the purest and earliest of affections as a newly minted President was darkly duplicitous Saudi Arabia, which is more an oil depot than a nation. "I love the Saudis," Trump proclaimed at Trump Tower in June 2015 when he formally launched his run for the Presidency. "Many are in this building."
It was an understandable devotion, fueled by a history of Saudi princes bailing Trump out of numerous financial disasters over past decades. He was even contemplating additional major investments through his roughly half dozen dummy Saudi companies when he chose the kingdom as the first foreign destination to honor with his presence after the Republican candidate's startling victory on Election Day 2016.
The trip, arranged by Trump's son-in-law Jared Kushner, was an important showcase of deference to the Saudi theocracy. Kushner had already developed a strong bond with Crown Prince Mohammed bin Salman, the defense minister named heir to the throne occupied by his octogenarian father, King Salman bin Abdulaziz Al Saud.
Trump's friendship with the royal family quickly facilitated a $110-billion weapons deal with the United States. In return, the President agreed to back the Saudi-financed genocidal war in Yemen, a deeply immoral conflict of conquest by the world's richest nation against arguably the poorest.