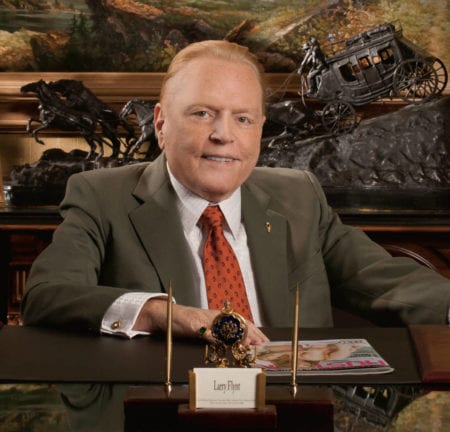 HUSTLER Magazine started in 1974, when the sexual revolution was in full swing. Landmark victories for real personal freedom were won back then—the right to pursue happiness of any flavor without stigma and persecution. Now in our 44th year, I am witnessing a different kind of sexual awakening. It started with comedy icon Bill Cosby and has cascaded to the downfall of many prominent men in politics, entertainment and the media: Harvey Weinstein, Charlie Rose, Matt Lauer, Trent Franks, John Conyers, Al Franken and the welcome electoral defeat of alleged serial predator Roy Moore.
Women too intimidated to speak out in the past are now coming forward in droves, and the men who once got away with this abuse are falling like dominoes. This is a sea change, and it will mean greater freedom from coercive sexual harassment in the workplace—another long overdue advance for civil rights and equal justice in our society.
But there is also a level of hysteria and premature judgment in some of these cases. In our legal system, an accusation is not a presumption of guilt. America is governed by the rule of law. The Sixth Amendment guarantees the right to a fair jury trial, but many of these cases have been tried in the media and court of public opinion, with no appeal.

Larry Flynt, Publisher