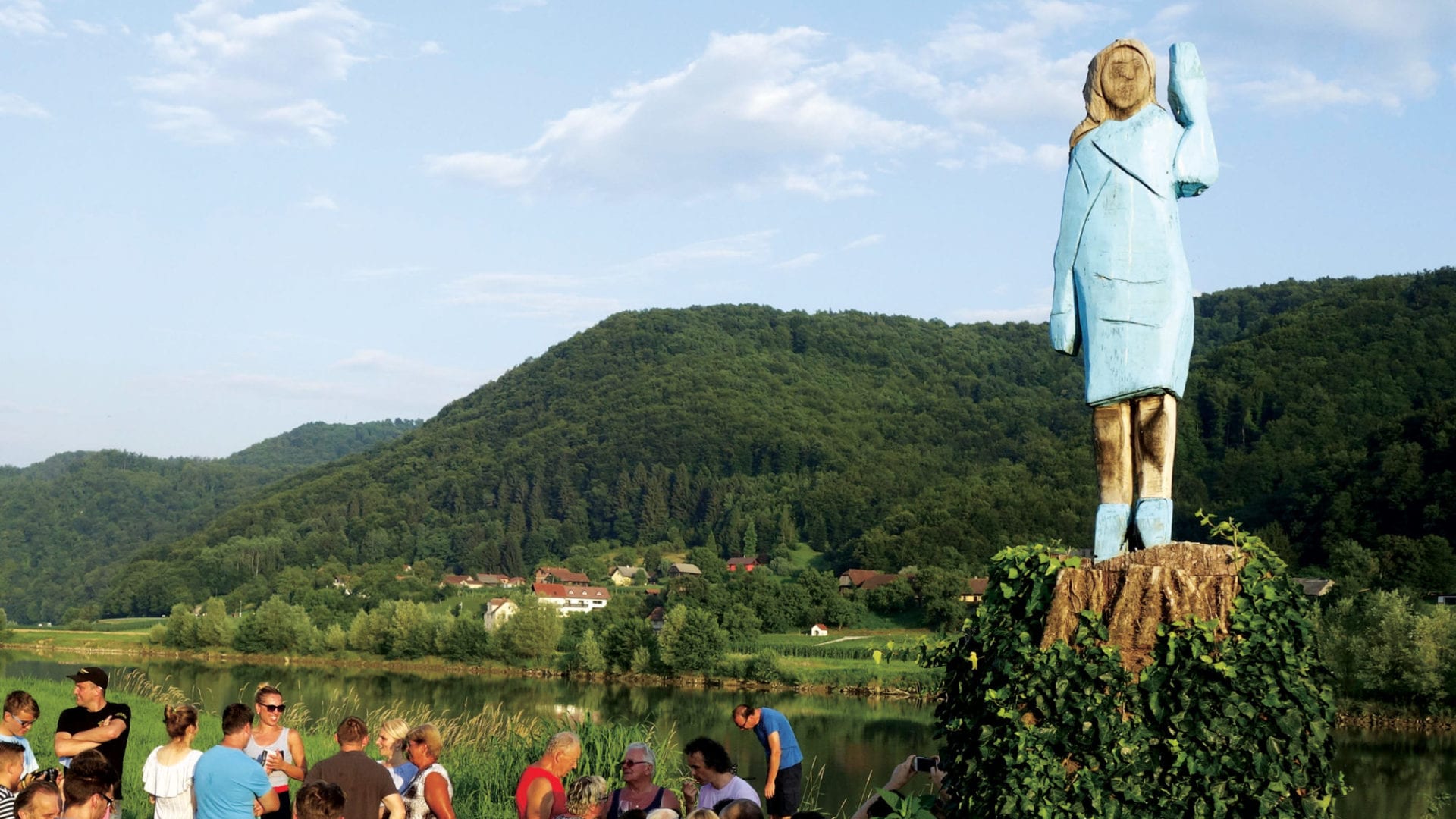 In what can only be described as pure nightmare fuel, well-meaning albeit confused Slovenians commemorated homeland hero and Lizard Queen/First Lady Melania Trump with a statue that makes Celoron's serial killer Lucille Ball look positively angelic by comparison.
What Reuters politely describes as "rustic" is in actuality a monument to pagan terror—or so says this very unsettled writer. Its provenance is equally baffling, so strap in because this gets very random very quickly.
The piece was commissioned by Berlin-based American artist Brad Downey, whose recent show in the capital city of Ljubljana explores Melania's Slovenian roots. Her "likeness" was carved with a chainsaw by local folk artist Ales Zupevc and is said to be a cheeky companion piece to the aforementioned exhibit.