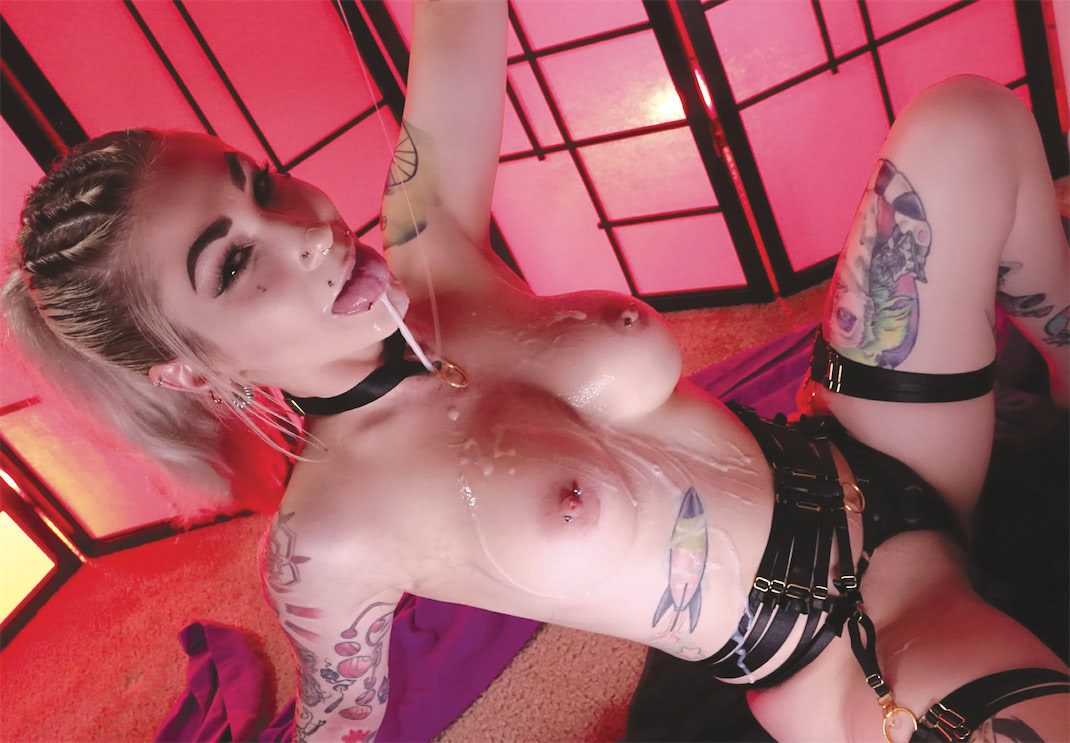 [Voice of Jerry Seinfeld] "What's the deal with breeding?!" Seriously though, what does it mean to have a breeding kink, and how is it more than just a deliberate creampie surprise?
As with any fetish, it's open to interpretation. Some people actually want to get pregnant and have as many babies as possible; others use a combination of timing, birth control and luck. Or you can forego actual semen altogether and role-play with fantastical dildos (monster, equine or otherwise) rigged to squirt out synthetic splooge. And should you not be the owner of a vagina, buttholes are 100% on the menu.
Warning: Given the current climate of political and ideologically based misogyny in the U.S., one should maybe first consider what state they live in before committing to anything too authentic—internal emissions are divine, but Republicans have a way of ruining it for everyone.
There's a lot to unpack here, so strap in as Cattie Candescent takes the wheel. A visionary fetish content creator and all-around naughty hottie, she graciously answers all our burning questions about the joys of not pulling out and why this ooey-gooey taboo is a breed apart.