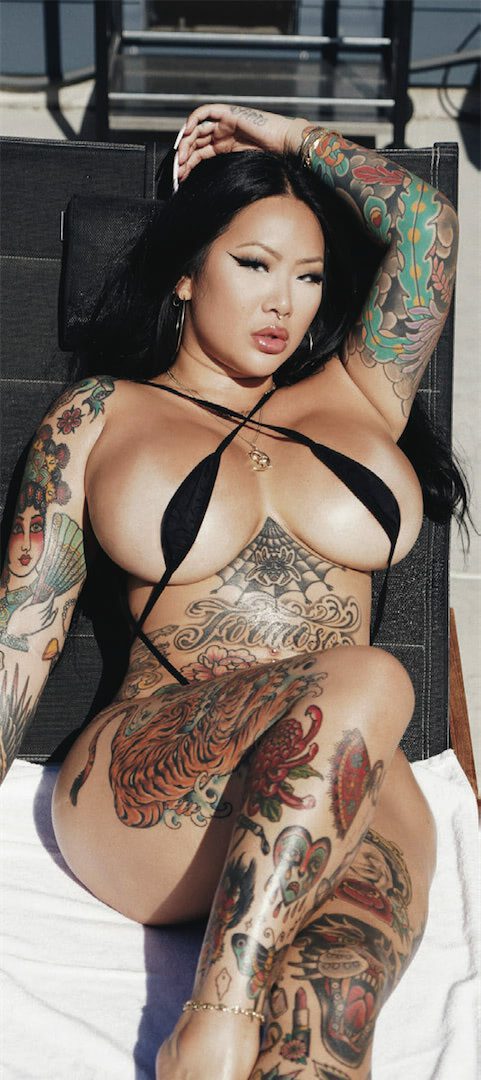 For the fourth installment of our dirty storyteller's series, Taboo Magazine model (May/June 2023) and curvaceous inked queen Connie Perignon shares a shocking tale of cuckoldry:
"People know me for always having insane stories, but the craziest ones often have nothing to do with my job and are merely a consequence of me being an absolute caricature of a person.
"Let me set the scene: It's pre-pandemic, and I'm in love with this gorgeous, rich, 6-5 hunk of a man. Despite his very masculine and dominant-presenting exterior, he's a textbook sub—he absolutely loves women degrading him and being made to feel worthless. He was pretty short for most of his teen years, so he fetishized his bullying as a means of coping. The human brain truly is fascinating.