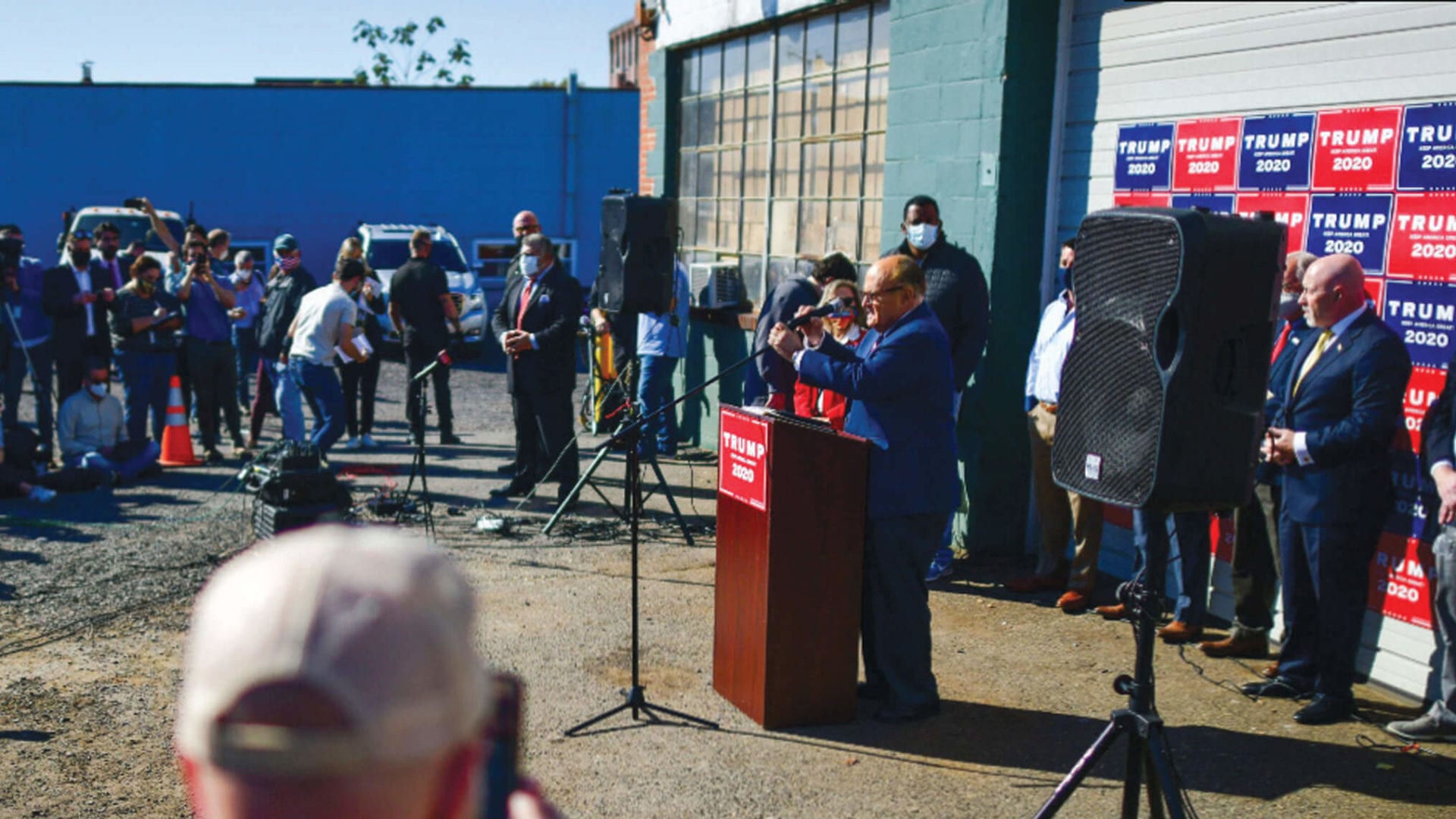 Now that it's all behind us, we need to take a serious look at Rudy Giuliani's hilariously botched press conference at Four Seasons Total Landscaping in Philadelphia, Pennsylvania. As political gaffes go, it's Shakespearean in scale and scope, an error so catastrophically comical that had you pitched it at a story meeting, they would have laughed you out of the room. But what of the collateral damage from that fateful day?
It was a moment of collective schadenfreude as the world laughed at Team Trump's ineptitude, but not everyone thought it was so funny—particularly the owner of a neighboring adult bookstore, who says that this hilarious mix-up cost him business. And in today's economy, that's not funny so much as it is distressing.
The ace reporters at TMZ managed to speak with an employee at Fantasy Island Adult Bookstore, who identified himself as Jacob. And to no one's surprise—least of all us—Giuliani's little mishap cost them a wad.