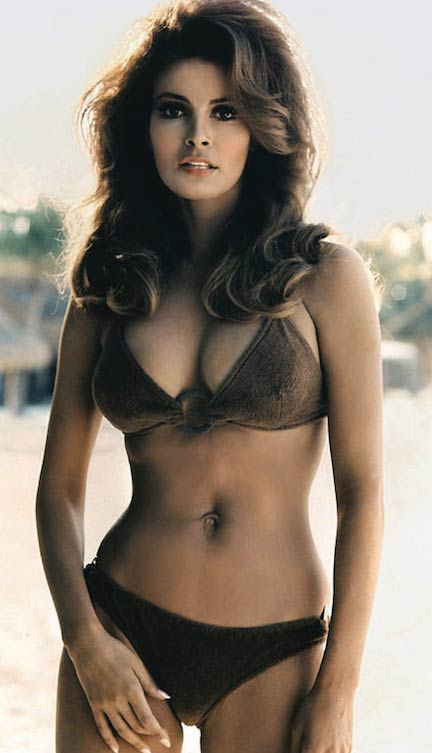 Remember that scene in Hannie Caulder (1971) where Raquel Welch shrinks her pants to fit her fabulous form? We do. Do we ever. For those unfamiliar with her work and complicated legacy, we are once again honored to draw deep from the well of film knowledge that is HOLLYWOOD HORROR MUSEUM (Twitter: @HorrorMuseum). No one nerds harder than them, and they put together a fascinating retrospective for us containing facts and anecdotes seldom reported elsewhere.
RAQUEL WELCH, THE LAST GREAT HOLLYWOOD STAR
Raquel Welch was a goddess. She was loved, lusted after and occasionally loathed.