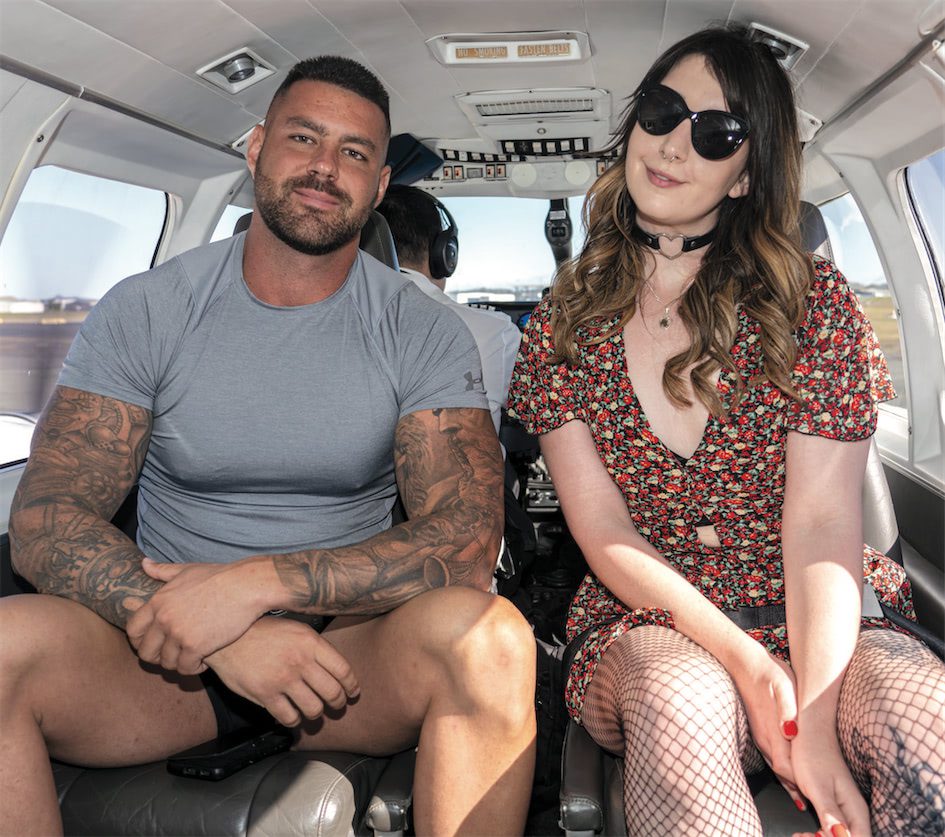 Look, no one wants to end up on the no-fly list. And while joining the Mile High Club may seem like a worthy notch on your list of sexual conquests, cramped sex in a stanky-ass bathroom the size of a gym locker is not exactly our idea of a worthwhile risk-versus-reward scenario.
But that's not to say that sex at 5,300 feet can't be fun. Take it from Sarah Button, the 6-2 Aussie sex bomb featured in our November '22 feature "Small Meets Tall." In February 2021, Sarah, her scene partner and a photographer/videographer chartered a private plane in Brisbane to film some airborne hanky-panky. It wasn't easy, but if you have the budget and determination, then the sky's the limit.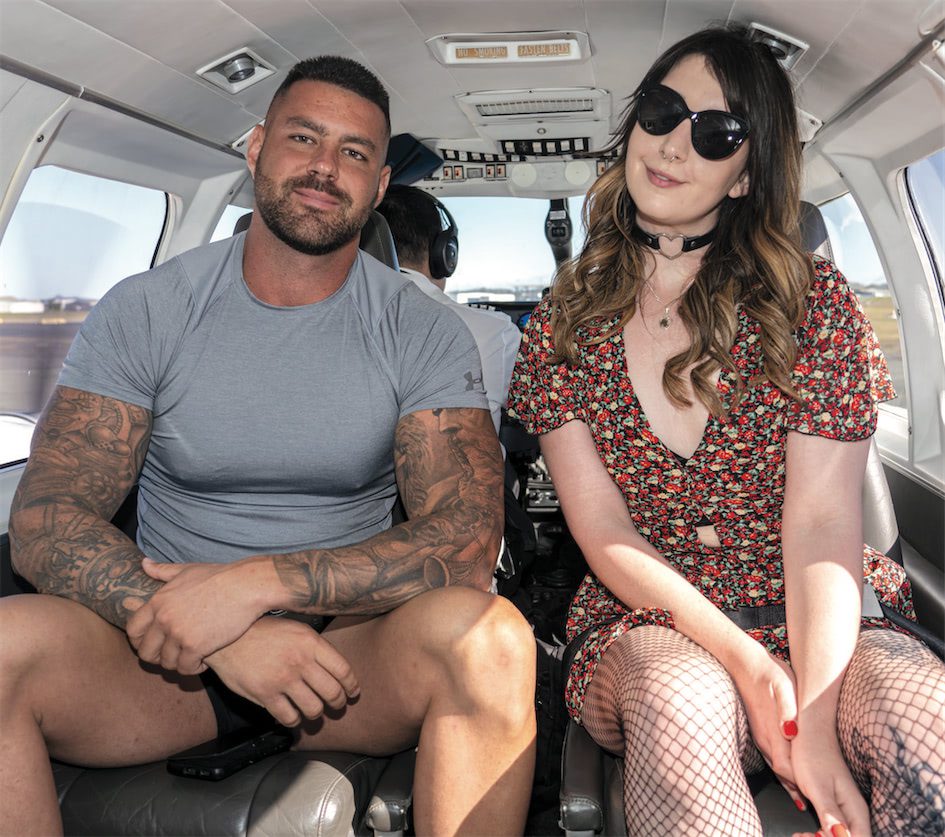 Ever the magnanimous sex fiend, Sarah walks us through the ups and downs of making risk-free content high above the clouds.