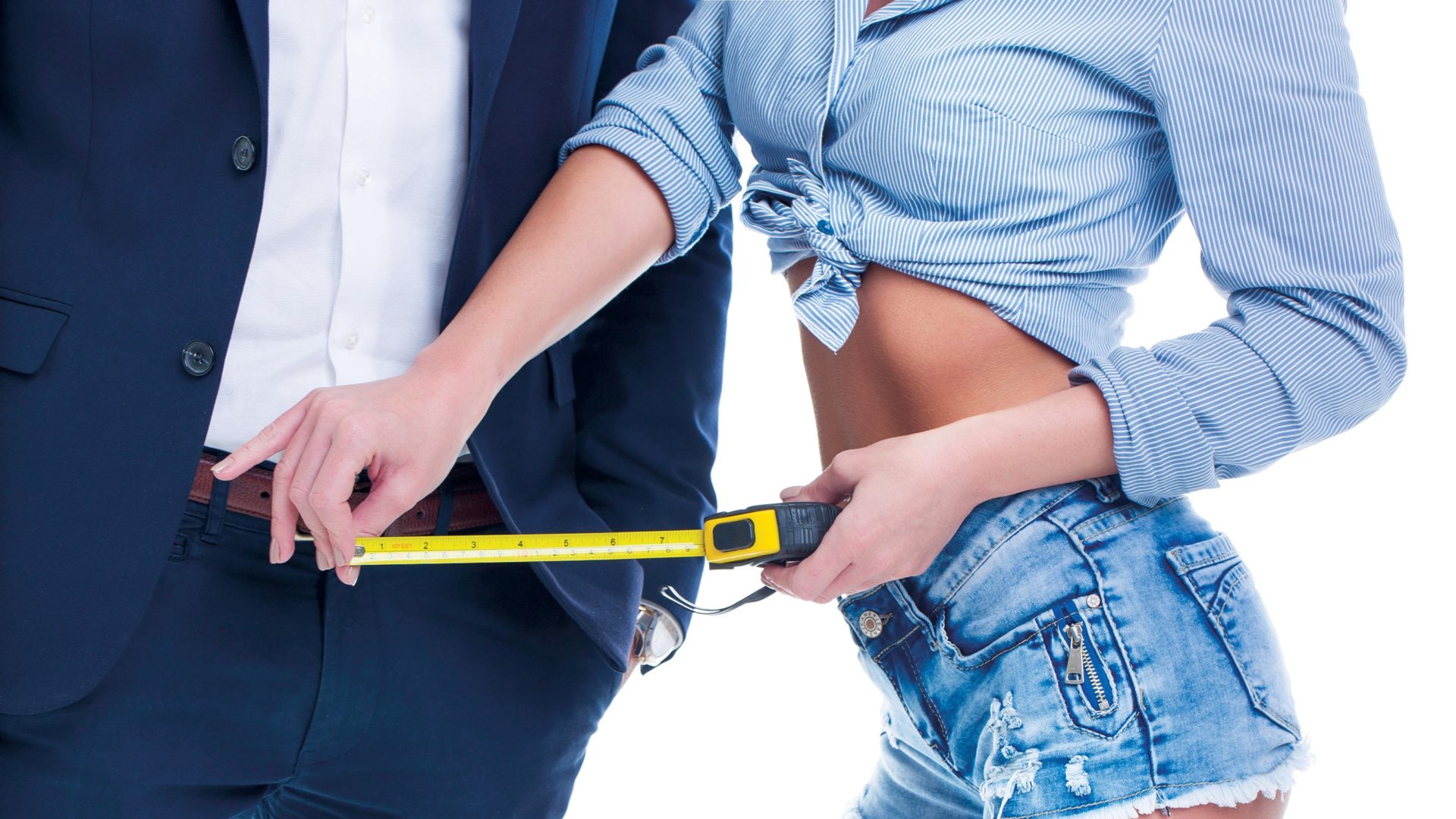 The way it's debated, you'd think that dick size and the measurement thereof was akin to string theory and other hotly contested topics. But even particle physics is beholden to the facts. And so it is with unwavering objectivity that we set out to confirm once and for all how long/thick the "average" penis really is and the technique with which this is determined. Ready?
As per Vice's In Bloom, confusion dates back to pioneering sexologist Alfred Kinsey and the scourge of self-reporting. In the years following WWII, Kinsey determined the average erect penis to be around 6.21 inches, with an average girth of 4.85 inches. Considered gospel for decades, it is only recently that we have begun to question the decidedly shaky methodology behind these numbers, namely that you can't trust a guy to give you an honest answer when you let him measure himself. #Shocked.
Surprise. Study participants lied, and the average turns out to be smaller than we've been led to believe (participants were all white and college-aged, further distorting the true representative size). In 2014 researcher David Veale and his team at King's College in London published their groundbreaking paper, "Am I Normal? A Systematic Review and Construction of Nomograms for Flaccid and Erect Penis Length and Circumference in up to 15,521 Men." Measuring duties were handled by professional urologists who all "adhered to a standard measuring protocol," thus eliminating the temptation to, shall we say, round up.