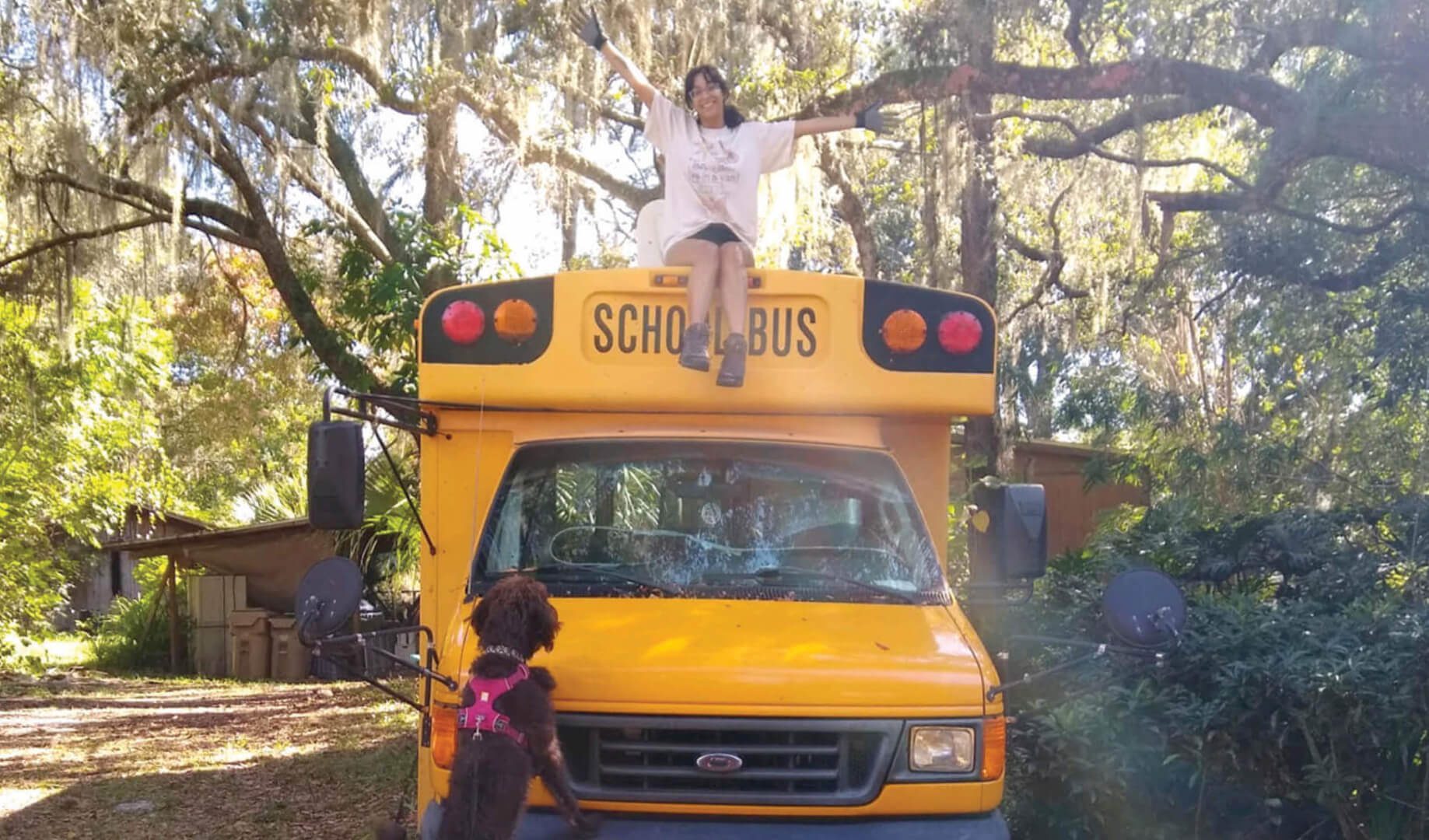 Remember Kiarra Kai, the free spirit from our July 2021 issue ("Models Without Borders") who gave up her L.A. apartment, bought a short bus and is living her best life as a sexy, fearless nomad? She's still at it, driving all across this great big country and taking lots of nude hikes along the way (check out her OnlyFans, you dogs).
When we last checked in with her, Kiarra's home on wheels was looking pretty bare-bones and in desperate need of a makeover (pimp my bus?). Well, we are happy to report that the upgrade is finally underway, with plans to include all the mod-cons she can possibly fit in there. Peep the following transmission, beamed directly from her secret lair somewhere in the Florida Panhandle:
"So I ended up driving back across the country to Florida, where I plan to finish the build. It feels validating to get more miles under my belt. One weird thing about L.A. is they are creating new [parking] laws that affect bus life/van life people. Also, it's technically illegal to live full-time in a vehicle.