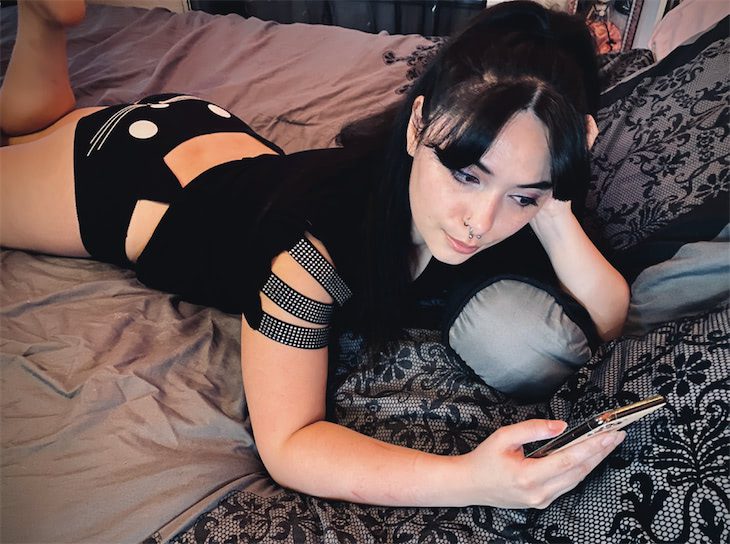 Full disclosure: The HUSTLER editorial team skews Millennials and older. And as much as we try to stay on top of current trends, we must admit that this latest revelation was a tough pill to swallow: The thumbsup emoji is out!
If, like us, you lean on the thumb to indicate approval or agreement, your intended usage is running afoul of Gen Zers, who see it as sarcasm at best…or worse, naked aggression. So we enlisted Ivy Augustine, 24, a streamer, cam model and patron saint of pleasure, to school HUSTLER on the dos and don'ts of intergenerational emoji etiquette.
HUSTLER: How am I only finding out now that the thumbs-up emoji is considered unsettling, even sarcastic? Say it ain't so!
IVY AUGUSTINE: Back in the olden times of Facebook, you had to use a thumbs-up to react to everything—someone's wedding photos, their sandwich, the death of a loved one. Same emoji: thumbs-up. But now we have so many more options—these aren't just silly stickers; they're major tone indicators. Just look at how people use it IRL: not malicious, but hardly sincere.
Seriously though, that thumb is how I tell people I understand or agree with what they're saying. If not a thumb, then what should I be using?