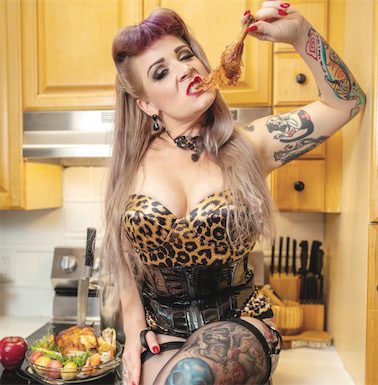 Thanksgiving, Turkey Day, Black Friday Eve—whatever you want to call it, the holiday is first and foremost a food odyssey. Specifically, that succulent bird and all the mouthwatering trimmings you know and love.
Personally, we're thankful for fetish models and content creators like Miss Whitney Morgan. A cook in the bedroom and a whore in the kitchen, her love of vore is a hunger unlike any other.
Vorarephilia, or "vore fetish," is the fantasy of being devoured, swallowed whole like some unsuspecting yam. We asked Miss Whitney how to prepare the perfect human feast for the senses. Venture, if you dare, into the dark recesses of her imaginary recipe book.