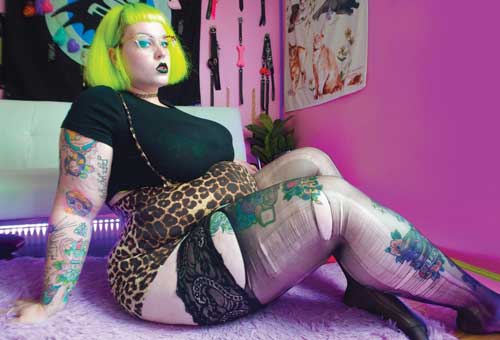 We take TikTok tutorials with a grain of salt, and so should you, but as soon as "vabbing" started to trend, it was decided that further research would be required. Paging Dr. Ravioli!
Clown Princess Kat Ravioli is many things to many people: tittertots queen…mac 'n' cheese enthusiast, six-foot-tall dream girl and conjurer of tripped-out fetish content. But to us she is a sexy scientist in search of the truth—which in this instance is the veracity of vagina juice as a supercharged pheromone attack.
For three days Kat rubbed her sweet pussy perfume behind her ears and on her wrists. The result? Let's just say her poor Womanizer Duo will never be the same.